Judith Shatin's Doxa, Penelope's Song (in its viola version) and L'etude du Coeur  will be performed by violist Blake Allen, with pianist Christopher Koelzer on Sunday, May 5 – 9:00 PM at New York University's Black Box Theatre, 82 Washington Square East in New York, NY. This will be part of Allen's Modern Feminism recital.
Ms. Shatin writes about the three works, "Doxa (was) commissioned by the late violist and my dear friend Rosemary Glyde. Blake is also performing Penelope's Song, in the New York premiere of the original version, for amplified viola and electronics made from weaving sounds. I was lucky to be able to record local weaver Jan Russell, and to use digital magic to transform those recordings. Blake will also play L'etude du Coeur, another of Rosemary's commissions. The latter was inspired by a painting by Degas, called L'etude des Main at the Jeu de Paume Museum in Paris many years ago."
Mr. Allen (http://www.blakeallenmusic.net/) will also be performing music by Ruth Schonthal. For more about the performance, visit http://events.nyu.edu/calendar/.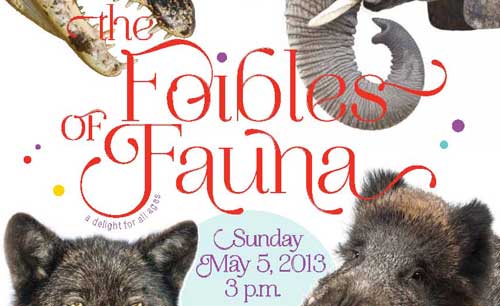 Shatin's Woodchuck for SSA chorus and piano, from her Tongue Twisters, will be performed by the Women's Voices Chorus, Dr. Allan Friedman, Director, on May 5 at 3:00 PM at Holy Trinity Lutheran Church Worship Center, 227 East Rosemary Street in Chapel Hill, North Carolina.
Read the composer's notes about the piece, and all three of the Tongue Twisters, at http://judithshatin.com/tongue-twisters/. This Foibles of Fauna concert will feature music about animals from Africa, Argentina, Japan, and Mexico, along with favorites from the European and American traditions, including songs by Allan Friedman. More about the Women's Voices Chorus at http://womensvoiceschorus.org/.
Tickets are $15 for adults and $5 for students and children. For more information, call 919-923-3869 or visit http://womensvoiceschorus.org/store/.
Ravello Records has reissued Judith Shatin's acclaimed CD Piping the Earth – http://www.classicsonline.com/catalogue/product.aspx?pid=1434848.  She is currently William R. Kenan Jr. Professor at the University of Virginia, where she founded the Virginia Center for Computer Music. Visit her online at http://www.judithshatin.com.