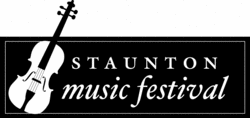 Judith Shatin's Time to Burn for oboe and two percussionists will be performed by oboist Roger Roe and percussionists I-Jen Fang and Brian Smith as part of Happy New Ear!, presented by the Staunton Music Festival, on Sunday, August 18 at 3:00 PM at Trinity Episcopal Church Sanctuary and Parish Hall, 214 West Beverley Street in Staunton, Virginia.
Ms. Shatin (http://www.judithshatin.com) is a Festival Composer-in-Residence. She writes about the work, "Time to Burn, for oboe and two percussionists, was fueled by my rage and sadness at the burning that has erupted around us. One is hard pressed to keep track of it all. The past decade has been an era of renewed holocausts driven by ethnic and religious hatred. The rampant intolerance in our world is reminiscent of the "burning time" of the Inquisition or the burning of witches. Time to Burn was commissioned by percussionists I-Jen Fang and Mike Schutz. It was premiered at the PASIC conference in 2006." More about the piece at http://judithshatin.com/time-to-burn/. The concert also features works by Matthew Burtner, Jason Haney, Zachary Wadsworth and Chester Biscardi.
The August 18 event is free and open to the public. More about the Festival and the event at 540-569-0267 and http://www.stauntonmusicfestival.com/index.shtml.