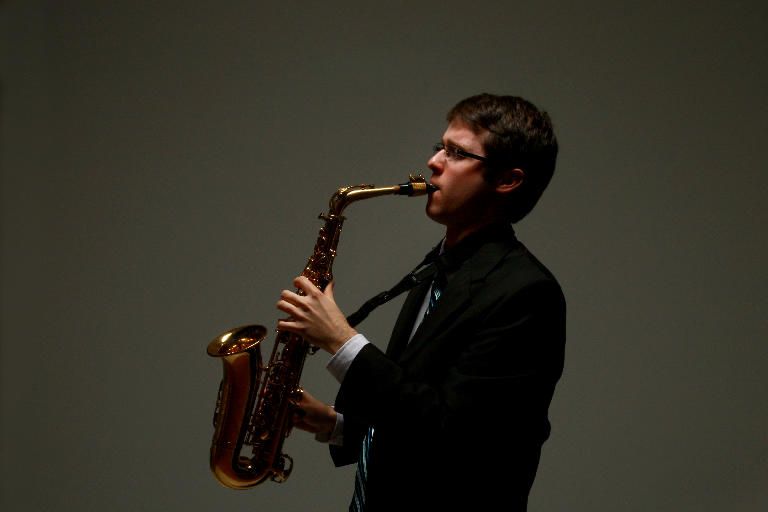 Thursday, June 26, 2014
7:30pm
Bloomingdale School of Music
323 West 108th Street, New York, NY 10025 
map
Free to the public.
Heart Machine is: Brian Krock, Adam O'Farrill, Sam Yulsman, Jason Burger
Exploring the Metropolis and Bloomingdale School of Music present saxophonist and composer Brian Krock in the culminating program of his EtM Con Edison Composers' Residency.  Krock will bring together a new quartet, "Heart Machine" to play music written during his residency. "Heart Machine" features Adam O'Farrill on trumpet, Sam Yulsman on piano, and Jason Burger on drum set– three musical polymaths and staples on the New York jazz scene.  Mr. Krock has written music which will challenge the performers to leave their comfort zone, incorporating improvisation and composition in new and exciting ways. Admission is free.
VIDEO: The Brian Krock Quintet performs Oh
AUDIO: Trio for violin, horn and piano – V. Explosion
Don't try to pin a label down on alto saxophonist and composer Brian Krock.  As "jazz" musician, he has played in many of New York's legendary venues with his band, Life Size; his trio, Heart/Math; and his large ensemble.  As "classical" composer, his "String Quartet No. 1" won the Manhattan Prize in 2010. In 2012 he was awarded an ASCAP Young Jazz Composer's Award.   He has written numerous pieces for a variety of ensembles- orchestra, jazz big band, studio orchestra, Latin jazz ensemble, choir, string quartet, woodwind quintet, and saxophone quartet. His band, Lifesize, has garnered much acclaim with recent shows in New York City and is set to record their debut album in January.