Earth to Kathy – A special installment of Kathleen Supové's "Exploding Piano" as part of the Interpretations Series at Roulette. Also: a set by Kurt Lippe and Melvyn Poore.
Thursday, March 21, 8pm
Roulette
Atlantic Ave. and 3rd Ave., Brooklyn
Tickets $15/seniors, members, students $10
More info here.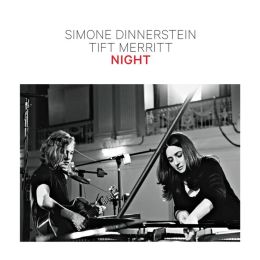 Simone Dinnerstein and Tift Merritt perform at 7:30 at Merkin Concert Hall (features selections from their new CD "Night"). Ticket info here.


"True collaboration is that willingness to extend yourself to a new place but in a way that
does not feel like anything has been given up."
Tift Merritt


Finally, at Spectrum, Kettle Corn Music's first concert: a quirky name/concept, but we love the performers involved. And apparently there will be snacks. Performing together for the first time, soprano Mellissa Hughes and pianist Lisa Moore will be performing program of art songs, ranging from Adams to Barber with some Alex Weiser and Yotam Haber for good measure. $15 at the door (cash only). More info here.
UPDATE: Mellissa is ill and has had to withdraw, but Lisa will be performing a solo set at Spectrum. And there will still be snacks. Feel better soon Melly!
Lisa Moore at Spectrum
Janacek – In the Mists
Glass – Mad Rush
Adams – American Berserk
Kerekes – Vantages II. "I move to keep things whole"
Bresnick – Ishi's Song
Bartok – Six Dances in Bulgarian Rhythms