---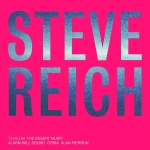 Desert Music / Tehillim
Composer: Steve Reich
Conductor: Alan Pierson
Performers: Ossia, Alarm Will Sound
Cantaloupe - #21009
---
Steve Reich/Alan Pierson
Old Dog/New Dog
---
By Jerry Bowles

You may not be able to teach an old dog new tricks, but sometimes bringing a frisky new puppy home can coax a few spectacular post-geriatric Frisbee leaps out of an elder canine. Something like that appears to be happening to Steve Reich, whose support of the wunderkind conductor Alan Pierson, has just produced what is likely to remain for a long time the definitive recording of Reich's two choral masterpieces--Tahillim and The Desert Music (Cantaloupe CA21009).

Both Tehillim and The Desert Music are deeply felt personal works that reflect Reich's ongoing quest to marry music to spirituality in both religious and everyday life. Tehillim is a Hebrew setting of four Psalms while The Desert Music takes its texts--including a haunting reflection on Hiroshima--from the poet William Carlos Williams. Without sacrificing the strong rhythmic pulses that are the heart of Reich's music, Pierson draws a purity of tone from his performers that frees the texts from the somewhat secondary and muddy place they held in previous recordings. The result is a complete and satisfying musical experience--exuberant, mesmerizing and literate. These performances are labors of love and it shows through in every note.

What makes them even more remarkable is that they are performed not by some well established new music group but by Ossia, a student ensemble from the Eastman School of Music, abetted by a group of recent Eastman graduates called Alarm Will Sound--all led by Pierson, who was barely out of Pampers when the 65-year-old Reich wrote Tahillim in 1981 and The Desert Music in 1984. In fact, young Pierson, who graduated from MIT with a degree in physics, is just now wrapping up his doctoral studies in conducting at Eastman.

To say that this release completely blows away Michael Tilson Thomas' earlier versions of both works is not to diminish MTT but to simply point out how good Pierson really is. He has an innate ability to get into the mind of the composers he likes and is exceptionally adept drawing extraordinary performances out of blue collar players.

We had a first-hand preview of this recording back in May when Pierson played both these pieces with the same groups at Miller Theater. Of that performance, my partner Duane Grant wrote in these pages: "As conductor, interpreter and the re-orchestrator Pierson infused the music with spirit and energy. He knows the music and knows what he is doing. He is someone to watch… I walked away thinking that I had heard and seen something really remarkable."

To be absolutely fair to Tilson Thomas, Pierson has been studying and researching both Reich pieces for more than two years now and Ossia and Alarm Will Sound have performed them publicly on numerous occasions. In addition, dozens of hours have obviously been spent in rehearsals--a benefit of using a student ensemble whose members don't march to the beat of a musicians union time clock.

Equally important in making comparisons is the fact that Tilson Thomas premiered and recorded The Desert Music in an orchestral version. Reich quickly revised it for chamber ensemble and keyboards.
Although the orchestral version hasn't been performed since and the chamber version has become very popular, this Cantaloupe release is the premiere recording of the chamber piece. In what can only be described as new pup chutzpah, Pierson even suggested some "improvements" to Reich--more brass, no keyboards--to which the old dog agreed.

Pierson also provided some revisions--more strings and other small but significant alterations—to Music for Large Ensemble, which he conducted on the recent Triple Quartet recording. (Nonesuch - #79546)

All in all, there is a lot to admire here—the emergence of brilliant young conductor; further evidence that Cantaloupe is turning out the most provocative and exciting new music on the classical CD market today, and reaffirmation that Steve Reich is not only one of our greatest living composers but a cagey old Rover who is not ready for the canine retirement home just yet.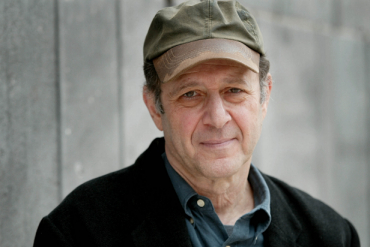 ---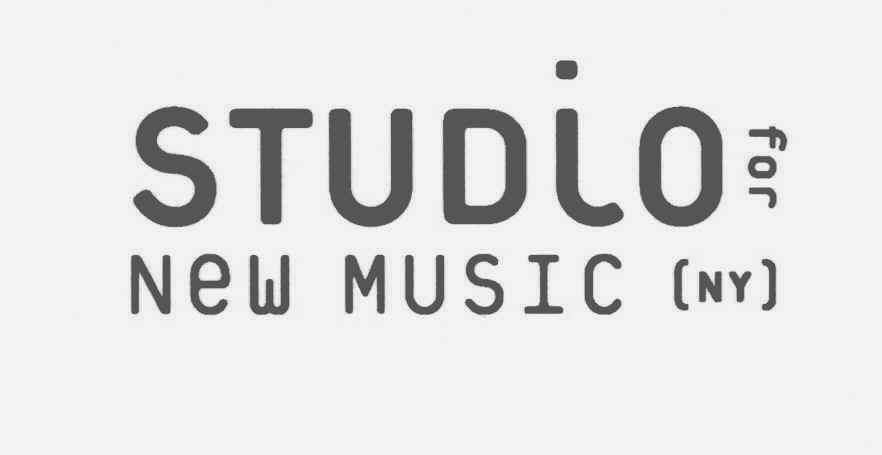 AND IN THIS CORNER... For a critic, reviewing a work of new music presents unique challenges, not the least of which is that the composer is still around to shoot back if s/he doesn't like what's written. Two Pulitzer Prize-winners - one a composer, one a critic - see the conflict from decidedly different angles, and the debate ranges from whether critics are capable of recognizing a bad performance of a good piece to whether composers drastically overstate the impact of critical assessment. Andante 09/01/02
THE LITTLE LABEL THAT COULD: "This year marks the fifteenth anniversary of Naxos, the once dowdy little budget record company that is now the biggest independent classical label in the world. Back in 1987, Naxos's founder and CEO Klaus Heymann decided to record 100 popular classical music titles as a sideline to his main business of distributing sound systems in Asia. From that humble beginning Naxos grew into an international conglomerate with 250 employees and a catalogue of over 2400 CDs... Today Naxos dominates classical music sales in the UK, Germany, and Scandinavia with 30%-80% of the per unit classical market." La Scena Musicale 09/01/02
LIONEL HAMPTON, 94: It's a good bet that, absent Lionel Hampton, the world would never have come to think of vibraphone as a great jazz instrument. But Hampton, who "until recently continued to tour the world with his own immensely popular big band, was an extremely important figure in American music, not only as an entertainer and an improvising musician in jazz, but also because his band helped usher in rock 'n' roll." Hampton died in a New York hospital this weekend. The New York Times 09/01/02
THE NEW BERLIN: Conductor Simon Rattle takes over direction of the Berlin Philharmonic next week. And already he's sending strong signals that he plans to shake things up and revitalize a decidedly traditional institution. "A lot of our work is as much urban regeneration as anything else. If you believe that in any sense music is a moral force then part of our job is to help to deal with the state of the city. This is, after all, the most famous divided city in the world apart from Jerusalem." The Guardian (UK) 08/30/02
BETTER - BUT AT WHAT COST? What's that? A new music format? So good it'll revolutionize the way you listen? "To many people, word that the music industry is launching a newer, shinier music disc when they have only just mastered opening a double-CD jewel case without the contents braining the cat, is not a cause of unalloyed joy. The sound is 3D, thrilling and — of course — thoroughly depressing." The Times (UK) 08/30/02
CHARISMA FAILURE: It seems almost inexplicable that the human race, with its ravenous appetite for entertainment, should have failed over quarter of a century to produce another Callas and Elvis. Neither Pavarotti nor Madonna come close, nor ever will. The desperate efforts of a universal music industry have yielded nothing more enduring than Cecilia Bartoli, the mini-voiced mezzo who tops the opera charts, and the high-kicking, faintly archaic Kylie Minogue, who belongs more to the smiley era of the Andrews Sisters than to the grim virtual reality of Bill Gates." London Evening Standard 08/28/02
TONE DEAF REMEMBRANCE: Songwriters so far haven't been very eloquent around the subject of 9/11. Many have tried, and "it's understandable that successful songwriters (as well as scores of aspiring ones) feel compelled to express themselves in a time of trauma. They have been blessed with the ability to communicate and feel it is their duty to make music, the same way a firefighter feels it's his or her duty to go into a burning building. In the process, it is easy to lose artistic discipline and judgment. The biggest mistake is trying to write an anthem that addresses the topic head-on rather than with a poetic distance." Los Angeles Times 08/28/02
BAD NEWS FOR CLASSICAL MUSIC: A new study of UK and US music habits "found that concert attendances by British people under 47 had plummeted since 1990. Young audiences 'distrusted' cultural institutions, including orchestras, which they perceive as 'authoritarian'. The report found that over one third of British people had attended a classical concert, and only 12% did so in the past year. This was a sharper fall-off rate than theatre, visual arts or festivals, suggesting people who went into a concert hall did not like what they found and did not go back." The Guardian (UK) 08/28/02
THERE HAVE BEEN STRANGER LIBRETTOS: The sudden death of Princess Diana may not seem like the perfect subject for a fully staged opera, but that's exactly what composer Johnathan Dove has made of it. Even more surprisingly, the made-for-TV opera, which premieres this weekend on a cable network, is pretty good stuff, according to Olin Chism. "Mr. Dove's music is tonal and unusually attractive without being simplistic. His use of the orchestra is highly effective, giving added point to many dramatic scenes. A solid group of performers enhances the whole." Dallas Morning News 08/28/02
I HEAR GHOSTS: TV show deadlines are so hectic, more and more composers are delegating work to ghostwriters. "It's definitely one of the dirty little secrets of the film and television music industry." But what happens when royalties are paid out? The composer listed on the credits gets paid, but not the ghostwriter, who often doesn't have a contract. Now a prolific ghost is suing, and the system of paying for TV music is under attack. Detroit Free Press 08/27/02
TROMBONE IN TROUBLE: So few students are taking up study of the trombone (and a few other unpopular instruments) that some experts say there will be a shortage of players in years to come. The British "government's youth music advisers are so concerned that they are preparing a national campaign to rescue the trombone and other 'endangered' instruments such as the bassoon and double bass, warning that British orchestras might soon have to look abroad for players." The Guardian (UK) 08/26/02
MUSIC SALES DOWN: Sales of CDs are down 7 percent in the first half of this year compared to last year says the Recording Industry Association of America. That, says the RIAA is evidence that internet filetrading is impacting music sales. "I would not argue that downloading and copying are the only factors at work. But we have clear evidence that downloading and copying do not have a favorable effect on record sales." Wired 08/26/02
Last Week's News

---
Record companies, artists and publicists are invited to submit CDs to be considered for our Editor's Pick's of the month. Send to: Jerry Bowles, Editor, Sequenza 21, 340 W. 57th Street, 12B, NY, NY 10019 Also, feel free to nominate your favorite composer-- even if it's you--for Spotlight of the Week.
---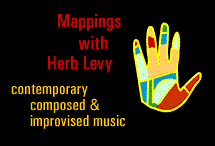 Next Wave
Festival
---
In October, 1983, The Brooklyn Academy of Music, better known as simply BAM, unleashed upon the world its first Next Wave Festival. The world of contemporary performing arts hasn't been the same. During the past 20 years, artists from around the globe have presented more than 1,000 Next Wave Festival performances experienced by more than one million people.

The 20th Next Wave Festival begins on October 1 and end on December 22. Here is our selection of the musical highlights. To read more about each individual event, click on the image.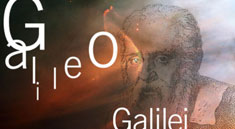 Galileo Galilei, An opera by Philip Glass

Libretto by Mary Zimmerman with Philip Glass and Arnold Weinstein, Directed by Mary Zimmerman
Eos Orchestra
BAM Howard Gilman Opera House
Oct 1, 3—5 at 7:30pm
---
---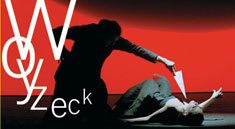 Woyzeck, Music and lyrics by Tom Waits and Kathleen Brennan, Direction and design by Robert Wilson
BAM Harvey
Oct 29—Nov 2, Nov 5—9, 12—16 at 7:30pm
Nov 3 & 10 at 3pm
---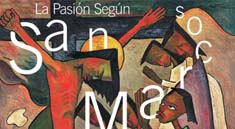 La Pasión Según San Marcos, Osvaldo Golijov
Conducted by Robert Spano
BAM Howard Gilman Opera House
Oct 30, Nov 1 & 2 at 7:30pm
---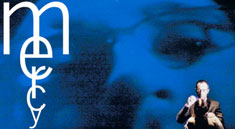 mercy
A new work by Meredith Monk and Ann Hamilton
BAM Harvey
Dec 3—7 at 7:30pm
---
Water Passion After St. Matthew
Composed and conducted by Tan Dun
BAM Harvey
Dec 11, 13 & 14 at 7:30pm .

---
Classical Grammy Winners
---
Previous Interviews/Profiles
Simon Rattle,
Michael Gordon,
Benjamin Lees,
Scott Lindroth,
David Felder,
Mark-Anthony Turnage,
Erkki-Sven Tüür,
John Luther Adams,
Brett Dea
n,
Judith Lang Zaimont,
Meyer Kupferman,
Evan Chambers,
Poul Ruders,
Steven R. Gerber,
Gloria Coates
Previous Articles/
Busoni The Visionary
The Composer of the Moment: Mark-Anthony Turnage
Electronic Music
Voices: Henze at 75
Henze Meets Emenim
On Finding Kurtag
Charles Ruggles: When Men Were Men
Ballet Mécanique
The Adams Chronicles





---



Matri Mia

Banda Ionica

Dunya
July 2002
A little Sicilian brass band music with more than a hint of pathos and plaintive passion for your summer listening pleasure . Just when you thought you had heard just about everything; or at least a little taste of everything comes Matri Mia a new recording from the Italian group Banda Ionica.

The songs on Matri Mia , some instrumental, others with words are all dedicated to women, and in particular to the great Mother who gives her all with love, an encounter between the moving melodies of southern Italian music and the intimate realm of the songwriter who opens up his soul's suitcase for our inspection. Beautiful tunes and vocal melodies and sonorities from the brass and woodwinds. Put it on in the early evening, pour a glass of red Italian wine and you've got instant amore. --Duane Harper Grant