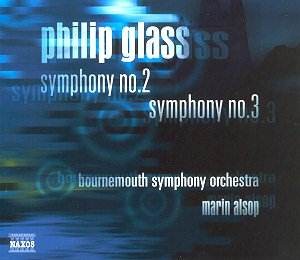 Anyone who keeps up with orchestra news has no doubt heard about the controversy surrounding the appointment of Marin Alsop as music director to the Baltimore Symphony Orchestra (BSO). Alsop was appointed by the board, against the will of approximately 90% of the musicians. The reason most often reported was that many musicians felt Ms. Alsop showed a lack of musical depth in her interpretation of a Brahms symphony.
Before I continue, let me say two things. First, the musicians and the maestra have stated something to the tune of setting aside any differences and making good music. I have no doubt both will live up to their words. Second, I have never worked with or even met Marin Alsop and I have no ties to the BSO.
I have no doubt the musicians of the BSO have a strong passion, respect and devotion for classical repertoire. After-all, this is why most people choose to be orchestral musicians. Because of this I believe the musicians wanted to hold out for a music director they thought could be more "substantive" on pieces they know, love and respect. Not present at performances with Maestra Alsop and the BSO, I cannot comment about her interpretations, nor do I want to. I'm also not going to comment on whether it was right or wrong for the board to ignore the artistic opinions of the musicians.
In fact, I'm actually not really interested at all in this issue aside from the fact it caused me to investigate what, in my opinion, constitutes a "substantive" musician. To me the first and foremost indication of performance depth is programming. It is quite easy to program substantive pieces from the past. These pieces have all "stood the test of time". However, many musicians in my opinion show no depth in this regard, especially violinists. There are so many substantive violin concertos by past masters, e.g. Tchaikovsky, Brahms, Bach and Beethoven, just to name a few. There is also a glut of fluff violin concertos by fluff composers, e.g. Spohr, Goldmark, Seitz and Conus, just to name a few. I would much I would much rather hear the  
Beethoven concerto performed by practically anyone than to hear a great violinist play Spohr. The same holds true for conductors.
With new music, depth in programming is much more difficult. Since the repertoire hasn't stood the "test of time", it takes a really astute conductor with a great deal of artistic depth and passion to choose great music. In previous entries, I've written about new music, or the lack there of, programmed by music directors/conductors. Often this is either a very short "throwaway" piece or a major work by some unknown composer, more than likely a friend of the music director. I have come to the conclusion bad programming is indicative of bad taste, ignorance or lack of interest. In any case, it demonstrates real musical shallowness.
This brings me back to Baltimore and Marin Alsop. In the not so distant past, many music directors seemed more knowledgeable and therefore more devoted to new music (I've written about this in previous blog entries). Today, this is not true.  Maestra Alsop is one of a very small handful of conductors in the world who seems to have a genuine knowledge and passion for new music. In this sense, she shows depth while many of her peers remain very shallow indeed.