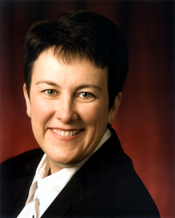 From the Pulitzer site:
For distinguished musical composition by an American that has had its first performance or recording in the United States during the year, Ten thousand dollars ($10,000).

Awarded to "Violin Concerto" by Jennifer Higdon (Lawdon Press), premiered on February 6, 2009, in Indianapolis, IN, a deeply engaging piece that combines flowing lyricism with dazzling virtuosity .

Finalists

Also nominated as finalists in this category were: "String Quartet No. 3," by Fred Lerdahl, premiered on December 8, 2009, in Cleveland, Ohio, a remarkable work that displays impeccable technical facility and palpable emotion; and "Steel Hammer," by Julia Wolfe (G. Schirmer, Inc.), premiered on November 13, 2009, in Gainesville, FL, an innovative composition that, with voices and old-time instruments, turns the old folk tune "John Henry" into an epic distillation of Appalachia.
Judges included Pulitzer Prize-winning composer Joseph Schwanter, South Dakota Symphony conductor Delta David Gier, composer and USF professor of jazz studies Chuck Owen, author and NY Times dance critic John Rockwell and composer Maria Schneider.