---
Scottish-born composer Thea Musgrave will her 75th birthday on Tuesday. Harold Rosenbaum and the New York Virtuoso Singers will pay tribute in a concert of her choral works next Saturday night at 8 p.m. at St. Peter's Church, 619 Lexington Avenue, entrance on 54th Street. Among the scheduled pieces are Notes on the Underground; For the Time Being; Advent; Black Tambourine; and John Cook.

"I decided to honor Thea Musgrave on her 75th birthday because all of her many choral works I have come across are strikingly beautiful, extremely well crafted and meaningful," says Rosenbaum. "Her choral music, more than any other late 20th-century British composer's, reminds me of that of Benjamin Britten's. Both composers' music consistently demonstrates an originality and purpose, with expressivity combined with total mastery of compositional technique." This program will be recorded for a future release on Bridge Records.

It is a measure of her talent and determination that Musgrave achieved great respect for her work both as a composer and conductor at a time when it was still a rather uncommon profession for a woman. The joint commission of Harriet, the Woman called Moses (1985) by the Royal Opera House and Virginia Opera Association and, most recently, Simón Bolívar by the Los Angeles Music Center Opera and Scottish Opera can be seen as confirmation of a widespread recognition.
Musgrave was born in Edinburgh and studied at the university there between 1947 and 1950. She was also a pupil of Hans Gál, the Austrian-born composer who lived in Scotland, and subsequently studied with Nadia Boulanger in Paris until 1954. During her student years she was awarded the Donald Francis Tovey Prize and the Lili Boulanger Memorial Prize. After teaching at London University (1958-65), she held a variety of lecturing posts at British and American universities, including a period as visiting professor at the University of California at Santa Barbara in 1970. In 1987 she became a lecturer at Queen's University, New York City. She has also served on the music panel of the Arts Council of Great Britain and the executive committee of the Composers' Guild.
Musgrave's early works include the specially commissioned Cantata for a Summer's Day (1954), the ballet A Tale of Thieves (1953), and the chamber opera The Abbot of Drimrock (1955). She has also written full-scale operas, including The Decision (1964); The Voice of Ariadne (1973), commissioned for the 1974 Aldeburgh Festival; Mary, Queen of Scots (1976); A Christmas Carol (1979), for which she herself adapted Dickens's novel as the libretto; and Harriet, the Woman Called Moses (1985), based on the life of Harriet Tubman. She also wrote concertos for clarinet (1967), for horn (1971), and for viola (1973), as well as chamber music and such instrumental pieces as Space Play (1974), for wind quintet and string quartet. Occurrence at Owl Creek Bridge (1981) is a half-hour radio opera. In 1984 she collaborated with Richard Rodney Bennett on Moving into Aquarius, a piece written as a tribute to Michael Tippett on his 80th birthday. Her later orchestral works include The Seasons (1988) and Rainbow (1990).

Since the completion of Simon Bolivar, , Musgrave has returned to her favorite concertante forms for the first time in over a decade: three concertos in little more than a year, and two of them for unusual instruments — the Autumn Sonata for bass clarinet and Journey through a Japanese Landscape for marimba with wind orchestra. As drama recedes again from the specifities of words, it summons up resonances that are all the more profound. Titles give hints of an enhanced concern with landscape, times of day, above all the passing of the seasons and history: Autumn Sonata follows Wild Winter, a kind of caprice on the Renaissance fantasy for voices and viols, and is followed in turn by A Medieval Summer, third part of the extended and extending madrigal-book for voices collectively entitled On the Underground. The oboe concerto Helios meanwhile stares at the Northern sun, the daily miracle of its rise. In her full maturity, Thea Musgrave seems in her music to be reflecting increasingly on the cycle of seasons which is the ultimate symbol of perpetual renewal in art as in life.
Inside Pierre Boulez Just how do you learn to play a Pierre Boulez score? "The leaps are awkward. The spacings of the chords are often large and dense, and there are many, many notes on every single page. As with lots of contemporary music, the patterns, the pitches are nothing like what we grew up practicing. The scores are the kind of music that someone who doesn't really read music would say [are just] full of black dots and circles. The page is covered with specks." Los Angeles Times 05/25/03

Choral Union - Where New Music Thrives Where's the action in American contemporary music? Choral music. "In terms of concert music, choral and 'educational' music represent the lion's share of most titles that are commercially published each year. There is a significant and constant demand for new works for chorus that significantly surpasses demand for new string quartets or symphonies or operas. Choral unions, community choruses, professional choruses, and choirs in faith communities regularly commission new works-- oftentimes, there are numerous commissions each year. The premiere of a new work is a matter of course for hundreds of thousands of American choir members every year." NewMusicBox 05/03

Making Music As Kid's Play MIT's Tod Machover has developed a set of toys to help teach children how to make music. "Toy Symphony's toys, developed by the Media Lab's musician-computer whizzes, enable children to "make music" without having to learn notation or engage in the arduous physical and mental process required to play a musical instrument. Through computers, their users can explore musical concepts that are more sophisticated than their actual knowledge would otherwise permit. Music Shapers, soft cloth balls whose sounds are controlled by squeezing, and Beatbugs, which repeat and subtly alter rhythms that are tapped on them, are improvisatory performance instruments. With Hyperscore, a composition software program, the user creates color-coded musical motifs, draws them onto a grid, and plays the score back. If desired, the program will provide a variety of harmonies and modulations. With a little help from its MIT creators, this graphic "score" can be transcribed into conventional notation for acoustic instruments." OpinionJournal.com 05/21/03

Jerry Springer Is America? " 'Jerry Springer - The Opera' couldn't be a bigger London success if you dipped it in chocolate and threw it to the lesbians, as one of its few reprintable lyrics suggests. What happened, exactly? This: The world now believes America is Jerry Springer, and Americans are Jerry's guests. The world believed it long before there was a 'Jerry Springer Show,' in fact; the show merely solidified that belief, giving justifiable anti-Americanism a name and a face - that of Springer's mild, jaded, half-smile of effrontery." Chicago Tribune 05/25/03

Death March - Getting To Know You Why the fascination with the final moments of great composers? Do these accounts illuminate the music in some way? Not really. "The root, I suspect, is social rather than art-critical. It has something to do with the function that classical music fulfils for many listeners in a secular age, its surrogacy for a forsaken Christian faith. The mortal agonies of a great composer have come to represent the sufferings of a saviour figure, a ritual of veneration. We observe in awe, anticipating redemption." London Evening Standard 05/21/03

Swing Back To The Future Take a big band sound, add banks of electronics, blend in sampled sound and a little rave culture, and you get an experiment in the old time. "By taking a dated musical style - big-band jazz - and marrying it with the kind of electronic processes usually reserved for cutting-edge dance music, Matthew Herbert has made the world's first experimental yet traditional album. If the Institute of Contemporary Arts held a pensioners' tea-and-modems morning, this would be its soundtrack." The Telegraph (UK) 05/22/03

Classical Music - Chronicle Of The End "Welcome to the death of music, or that genre of it we define as classical. For more than a century it has captured the hearts and minds of millions, inspired the building of great concert halls in hundreds of cities, sustained thousands of musicians and created a discography that seemed timeless and enduring in its appeal. Well, timeless and enduring until now. For, despite private patronage and lashings of public funds, concert performance and ticket sales are in free fall. Little wonder the latest attempts by Sir Brian McMaster, director of the Edinburgh Festival, to halt and reverse the decline in concert going are being anxiously watched round the world. For there is a growing fear that the decline in classical concert attendance now looks unstoppable." The Scotsman 05/17/03

The Gay Side Of Opera "Gay and lesbian subtexts frequently hover beneath the surface of opera. The singer's sex may not be the same as the sex of the character he or she is playing, while cross-dressing within plots can lead to erotic mayhem. That there should be a disparity in the way gay and straight composers have had to approach erotic subjects is ultimately a sad reflection on the normative proscriptions that have dogged social history and continue to do so. Yet opera also asserts a communality of experience that both contains and bypasses gender and sexual orientation." The Guardian (UK) 05/22/03

Exploring The Meaning Of Beethoven's 9th The manuscript of Beethoven's Ninth Symphony sold for £2.133 million this week. So why is this music so valuable? "The work preoccupied the 19th century, and that is because it seems endlessly suggestive, to raise musical possibilities which even it could not entirely fulfil." The Spectator 05/24/03

Open Minds Through Opera Manuela Hoelterhoff writes that the value of broadcasting opera every week throughout America is hard to calculate. "All I know is that I am not unique, and countless children must have listened to those opera broadcasts and gone on to become mathematicians, Supreme Court justices, stock brokers, teachers and captains of industry (if not, I guess, at ChevronTexaco)." The New York Times 05/25/03
Last Week's News

Milkin Archive, Naxos Launch
Revolutionay Recording Series
The Milken Archive of American Jewish Music, an extensive, multi-year recording series involving more than 600 original compositions — most never before commercially available — will be released over the next several years in association with Naxos American Classics.
The ongoing project will present on disc a broad spectrum of sacred and secular compositions -- from art music for the concert hall to liturgical music for the synagogue to more popular idioms -- that not only expresses the rich variety of Jewish life in America through more than three centuries, but the universality of the Jewish experience and its relevance to people of all faiths. The series will be launched in September 2003 with the release of five compact discs.

The first five discs: September 2003

Kurt Weill: The Eternal Road, highlights
"Klezmer" concertos and encores
Music of Mario Castelnuovo-Tedesco
Great Songs of the American Yiddish Stage, Vol. 1
Highlights from the Milken Archive: Sampler CD
The most comprehensive compendium of musical works pertaining to Jewish life in America ever assembled, the Milken Archive is the result of more than a decade of intense international collaboration involving hundreds of distinguished scholars, conductors, performing artists, ensembles and recording producers. Thus far, more than 600 individual works representing a wide range of genres, styles, periods and purposes have been newly recorded for this series, yielding over 80 hours of music. Fewer than 100 of these compositions appear to have been previously recorded for commercial release. The music heard on the Milken Archive is the work of more than 200 native-born or immigrant American composers -- almost half of them living.
The Milken Archive of American Jewish Music was established in 1990 by Lowell Milken, who translated his appreciation for Jewish music and his family's commitment to education into this vast recording project under the artistic direction of Neil W. Levin. Its purpose is to increase the public's awareness of and appreciation for the richly varied forms of musical expression, both sacred and secular, that have contributed significantly to American music as a whole, as well as to American Jewish culture. The Archive seeks to inspire, educate, and entertain as wide an audience as possible by emphasizing the intrinsic artistic value and broad appeal of this eclectic and vibrant musical literature.
The year 2004 will mark the 350th anniversary of the arrival of the first Jews in America in 1654. The Milken Archive celebrates on disc the freedom of Jews in this country to fully exercise their creative spirit, absorbing and enriching American culture and, at the same time, renewing their ancient heritage.
The association between Naxos of America and the Milken Archive of American Jewish Music is particularly fitting because both share a commitment to enlarging the musical repertoire and to making previously unrecorded works available to the public at a reasonable price. Since its inception five years ago, the groundbreaking Naxos American Classics series has released more than 100 discs in its survey of nearly two centuries of American music.
The entire Milken Archive project has been conceived and executed according to exacting standards of research and scholarship. Selected by a distinguished panel of musicologists, conductors, performers, cantors, and Judaic scholars under the direction of Artistic Director Neil W. Levin, an internationally recognized scholar and authority on Jewish music, the works recorded for the Milken Archive were chosen for their intrinsic musical value and potential to reach a wide audience, as well as for their Jewish character and inspiration. Comprehensive liner notes will accompany each compact disc, and all the vocal works will include texts and translations.
Upon conclusion of the individual CD release cycle, at a future date to be announced, the Milken Archive of American Jewish Music will release a comprehensive multi-volume set. Comprising twenty thematic volumes of several discs each, arranged according to historical, liturgical and sociological themes as well as musical genres, this compilation will feature at least 35 percent more recorded material than is being released on the individual CDs. In addition, supplementary material offered exclusively as part of this set will include rare historical reference recordings, DVDs of oral history excerpts, more extensive liner notes, and a separate volume of essays by leading scholars in related fields. The twenty-volume set will be geared primarily to libraries, educational and religious institutions, and aficionados. (The originally released, individual CDs will continue to be available after this set is issued.)

---
Previous Interviews/Profiles
Simon Rattle,
Michael Gordon,
Benjamin Lees,
Scott Lindroth,
David Felder,
Mark-Anthony Turnage,
Erkki-Sven Tüür,
John Luther Adams,
Brett Dea
n,
Judith Lang Zaimont,
Meyer Kupferman,
Evan Chambers,
Poul Ruders,
Steven R. Gerber,
Gloria Coates,
Tobias Picker
Previous Articles/
Busoni The Visionary
The Composer of the Moment: Mark-Anthony Turnage
Electronic Music
Voices: Henze at 75
Henze Meets Emenim
On Finding Kurtag
Charles Ruggles: When Men Were Men
Ballet Mécanique
The Adams Chronicles
---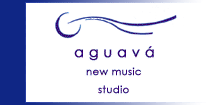 Record companies, artists and publicists are invited to submit CDs to be considered for our Editor's Pick's of the month. Send to: Jerry Bowles, Editor, Sequenza 21, 340 W. 57th Street, 12B, NY, NY 10019