---
Alvin Singleton
Where Ligeti Meets James Brown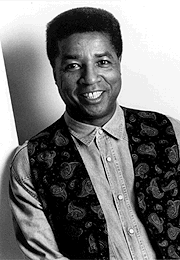 ---
For over thirty years Alvin Singleton has been devising compositions blending written music with improvisation in the restrictive world of contemporary concert music. His work skillfully joins the European tradition of Lutoslawski and Ligeti with the African American traditions of James Brown, Mahalia Jackson, John Coltrane, Dolphy and the AACM. His first CD for Tzadik features four compositions of chamber music, including his orchestral masterpiece Again, a duo for trumpet and piano brilliantly performed by long time associates Wadada Leo Smith and Anthony Davis, and the prize-winning string quartet Somehow We Can, one of his most energetic and dynamic compositions.

Born 1940 in Brooklyn, New York, Alvin Singleton attended both New York University and Yale, and he studied as a Fulbright scholar with Goffredo Petrassi at the Accademia Nazionale di Santa Cecilia in Rome. After working for more than a decade in Europe, Singleton served as composer in residence with the Atlanta Symphony Orchestra from 1985 to 1988 and was resident composer at Spelman College from 1988 to 1991.

He was awarded the Kranischsteiner Musikpreis by the City of Darmstadt, Germany, the Musikprotokoll Kompositionpreis by the Austrian Radio, Mayor's Fellowship in the Arts Award by the City of Atlanta, and a grant from the National Endowment for the Arts.

Singleton's oeuvre includes works for the theater, orchestral pieces, instrumental solos, and a wide range of chamber ensembles. His compositions have been performed by major orchestras of the United States and Europe, and also by the Kronos Quartet, the Nash Ensemble of London, the Asko Ensemble of Amsterdam, Ensemble des 20. Jahrhunderts of Vienna, the London Sinfonietta, and the Bremer Tanztheatre in Germany. Important international festivals have also programmed Singleton's music. They include Tanglewood, Aspen, the National Black Arts Festival in Atlanta, the Vienna Summer Music Festival, Pro Musica Nova in Bremen, the Styrian Autumn Festival in Graz, the Brussels ISCM World Music Days, and IRCAM in Paris.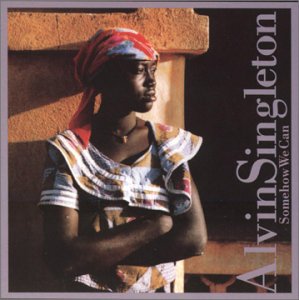 Somehow We Can
Composer: Alvin Singleton
Performers: Marianne Henry: violin
Marisa McLeod: violin
Diedra Lawrence: viola
Michael Cameron: cello
Wadada Leo Smith: trumpet
Anthony Davis: piano
Martha Mooke: electric five-string viola
Tzadik - #7075
Advertising and Sponsorship Information


Record companies, artists and publicists are invited to submit CDs to be considered for our Editor's Pick's of the month. Send to: Jerry Bowles, Editor, Sequenza 21, 340 W. 57th Street, 12B, NY, NY 10019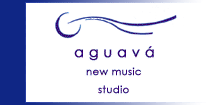 The One-Performance Syndrome "As American orchestras perform an increasing number of premieres each season, it is all the more difficult to obtain that elusive second performance. A major roadblock toward that goal is the frequent inability of composers-and their publishers and agents-to secure recordings of concert performances for use in promoting new works." NewMusicBox 06/03

Hipper Than Thou "Bang on a Can is a loose association of self-consciously edgy composers and performers whose stated aim is to write music "too funky for the academy and too structured for the club scene." They speak of their formative years this way: "We had the simplicity, energy and drive of pop music in our ears-we'd heard it from the cradle. But we also had the idea from our classical music training that composing was exalted." This too-neat division of labor-funky fun on one side, serious structure on the other-threatens to repeat the mistake of Paris in the twenties. It undersells both the wildness of composition and the wiliness of pop. Try telling James Brown that his music isn't structured." The New Yorker 06/23/03

Vanguard Comes To The Front Again The legendary Vanguard Classics label is being resurrected. "Artemis Classics, a division of Artemis Records, will begin releasing both Vanguard's printed catalogue as well as previously unreleased material from this autumn. In addition, Artemis will also be working with a handful of young artists, including violinist Gil Shaham, cellist Matt Haimovitz and composer Michael Hersh." Gramophone 06/25/03

Music From Outside "So what exactly is Outsider Music? You might as well ask, "What is Outsider Art?" In a field occupied by a dozen or so jostling factions, the overall spectrum remains bewilderingly inclusive. Like its more closely monitored visual counterpart, O.M. practitioners range from the infantile to the institutionally committed — almost anything qualifies. 'Outsider music includes all manner of incompetent but sincere recordings, music by the mentally challenged, industry rejects, eccentrics, singing celebrities, lovable oddballs, grandiose statements, etc'." LAWeekly 06/26/03

Lloyd Webber Oratorio - Sincere, But... An oratorio written by Andrew and Julian Lloyd Webber's father William in 1948, gets its world premiere. "If sincerity alone were the key to a work's success, St Francis of Assisi would be a winner, but unfortunately the score falls down on so many crucial issues of drama, variety, pacing and characterisation that it emerged in this belated premiere, given by the Joyful Company of Singers, the Academy of St Martin in the Fields and a team of fine soloists conducted by Peter Broadbent, as more of a curiosity than a real find." The Telegraph (UK) 06/24/03

Ragtime Opera Scott Joplin's only opera - which he never saw performed in his lifetime - is getting a rare production. "The only large-scale work to survive from the pen of the greatest of the ragtime composers, 'Treemonisha' is still a comparative rarity in performance for reasons that have as much to do with history - the piece was never performed during Joplin's lifetime, and his original orchestrations have been lost - as with the opera's intrinsic merits." San Francisco Chronicle 06/24/03

Why The Symphony Orchestra Is Dying Why is the symphony orchestra dying? Bernard Holland spells it out in clinical style. "Classical music has only itself to blame. It has indulged the creation of a narcissistic avant-garde speaking in languages that repel the average committed listener in even our most sophisticated American cities. Intelligent, music-loving and eager to learn, such listeners largely understand that true talent and originality must find their own voice. What they do not understand is why the commitment to reach and touch listeners in the seats does not stand at the beginning of the creative process, as it did with Haydn and Mozart. This kind of art-for-art's-sake has much to answer for." The New York Times 06/29/03

America's Opera Companies Prepare For Cutbacks America's opera companies got together last week to talk about business. The news isn't good. "To keep the most expensive of the performing arts alive in a slumping economy, opera companies are cutting services, staff and productions, dipping into cash reserves and adjusting their budgets for lean years ahead. Administrators from two of the three midsize opera companies at a breakout session said they were dropping works from next season's schedule. The wolf's at the door, and opera folks have no place to hide." Chicago Tribune 06/25/03

A Carnegie/NY Phil Rift? Are cracks beginning to appear in the marriage between the New York Philharmonic and Carnegie Hall? Carnegie officials are looking forward: "People think that we are simply going to graft the current Philharmonic schedule on top of the Carnegie Hall schedule. The opportunity here is to create a merged institution that is forward-thinking. We are looking at new ways of presentation and new types of scheduling." Forward-thinking. Sounds good. "Except that the Philharmonic, however splendid an orchestra, has not been forward-thinking since the 1970's." The New York Times 06/26/03

Why Whine When You Can Innovate? The Colorado Music Festival is not sitting around waiting for the financial woes that are plaguing so many classical music organizations to hit them, too. Rather, the Boulder-based organization is joining forces with other arts groups to offer their audience new reasons to keep streaming through the turnstiles. A collaboration with the Colorado Shakespeare Festival will find actors roaming the grounds on select nights. A local group specializing in music education is on board to assist with a new children's program. And for every concert it plays, the CMF will utilize a new orchestral 'scorecard' which invites the audience to follow along with key themes as the orchestra plays them. Rocky Mountain News 06/26/03

Let Me Introduce You To Music This trend of classical musicians speaking to their audiences before performing a piece of music is becoming very popular. But why? Why is it necessary to introduce the music? "Perhaps this thirst for the human voice has been created by television and radio. We are so used to being talked at, bombarded with information, never left in silence for a moment, that it has become unthinkable for a performer to need and use silence. Nobody ever plays on TV without first being talked about, or talked to, or talking themselves. The space between us and the performer always has to be filled." The Guardian (UK) 06/28/03

Last Week's News

---

---
What's 'New" at London's Proms This Season

The Proms, England's great summer music festival is 109 years old still going strong. On the new music front, this year the Proms will celebrate the 80th birthday of György Ligeti with several performances of his works, including Lux Aeterna (August 14) which transported moviegoers imaginations in Kubrick's 2001: A Space Odyssey, and his two rarely heard quasi-operatic comedies, Aventures and Nouvelles Aventures (August 8). There are also a number of world premieres, including a new percussion concerto, Ruby (July 25), by Joe Duddell, commissioned by the BBC and Libby Larsen's I It Am, a BBC/Bach Choir co-commission, on July 29.

Other new or recent, or at least modern, works scheduled include James MacMillan's Symphony No. 3, 'Silence,' on July 24; the London premiere of Colin Matthews' Vivo on July 26, John Corigliano's Fantasia on an Ostinato on July 28 and the European premiere of Chen Yi's Percussion Concerto on August 18.

Our old buddy Mark-Anthony Turnage gets the Royal Treatment, literally, on July 30 when his Momentum will be performed in the presence of Her Majesty The Queen and HRH The Duke of Edinburgh.

Other highlights by contemporary composers include the London premiere of Erkki-Sven Tüür's Violin Concerto on August 1, HK Gruber's Dancing in the Dark on August 2, Sally Beamish's Trumpet Concerto on August 6, the UK premiere of Judith Weir's The Welcome Arrival of Rain on August 7, Krzysztof Penderecki's Sinfonietta for strings and the world premiere of Mark O'Connor's Violin Concerto No. 6, 'Old Brass' on August 11.

The concert of the season looks to be the August 14 program: György Ligeti Lux Aeterna; Bruckner Motets: 'Christus factus est', 'Virga Jesse floruit', 'Ave Maria'; Sir Harrison Birtwistle Nenia: The Death of Orpheus; Hans Werner Henze Orpheus Behind the Wire; Ingvar Lidholm ...a riveder le stelle
---
Previous Interviews/Profiles
Simon Rattle,
Michael Gordon,
Benjamin Lees,
Scott Lindroth,
David Felder,
Mark-Anthony Turnage,
Erkki-Sven Tüür,
John Luther Adams,
Brett Dea
n,
Judith Lang Zaimont,
Meyer Kupferman,
Evan Chambers,
Poul Ruders,
Steven R. Gerber,
Gloria Coates,
Tobias Picker
Previous Articles/
Busoni The Visionary
The Composer of the Moment: Mark-Anthony Turnage
Electronic Music
Voices: Henze at 75
Henze Meets Emenim
On Finding Kurtag
Charles Ruggles: When Men Were Men
Ballet Mécanique
The Adams Chronicles
---
What's Recent
An Interview with Tobias Picker
Handmaid Tale's Debuts in English
Rautavaara Joins B&G
Who's Afraid of Julia Wolfe
Derek Bermel's Soul Garden
The Pianist: The Extraordinary
True Story of Wladyslaw Szpilman
John Adams' Atomic Opera
A Bridge Not Far Enough
Turnage Signs With B&H
Sophie's Wrong Choice
Copland's Mexico
On Being Arvo
Rzewski Plays Rzewski
Praising Lee Hyla
David Lang's Passing Measures
Three Tales at BAM
Naxos at 15
On the Transmigration of Souls
Dead Man Walking
David Krakauer's The Year After
Steve Reich/Alan Pierson
Our writers welcome your comments on their pieces. Send your witty bon mots to jbowles@sequenza21.com and we might even publish some of them here. And, don't forget--if you'd like to write for Sequenza21 (understanding that we have no money to pay you), send me a note. JB

---