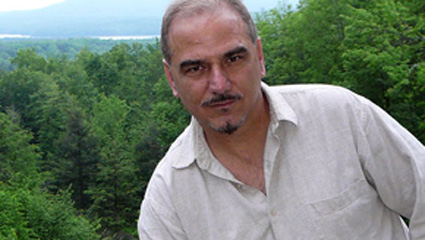 We're a little late in reporting this, but last month composer George Tsontakis was awarded the Charles Ives Living by the American Academy of Arts and Letters. I had never heard of this prize before, but it's a sweet deal. Tsontakis receives $75,000. each year for three years provided that he forgo all normal paid work. He may, however, accept commissions. The Charles Ives Living was established by Ives's widow with royalties from her late husband's music. This round the selection committee was chaired by none other than William Bolcom. The previous three winners were Stephen Hartke, Chen Yi, and Martin Bresnick. 
Can we agree that between this and the Grawemeyer Tsontakis is on a serious roll these days? I think we can.
Otherwise things look pretty quiet here today. I'm taking over the daily post here for two weeks as Jerry sees to some Top Secret S21 Business. Stay tuned . . .