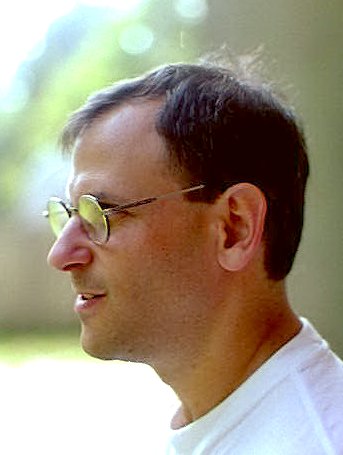 Why do some extraordinarily talented people never show up on the radar? Eric Lyon is one such unsung genius. I understand he's been impressing folks in Brooklyn the past few years, and he wowed them at the Bonk Festival of Music in Tampa for over a decade (not to say that knocking them dead at the Bonk Festival is going to boost anyone's career). But unless you go to ICMC or SEAMUS or have had the good fortune to live somewhere that Eric regularly presented his music, you probably don't know about him.
Whatever the reason, it is a cosmic injustice of the highest magnitude that Eric Lyon is on the far side of his 40s and hasn't had a major commission yet or a big label recording or received tenure somewhere.
I just posted a review of an all-Lyon concert at UC San Diego back in 1993. I wrote many favorable reviews of Eric's work back in the 90s, and I'll be posting them on my blog to try to convey to readers how exciting it was to see the words "Eric Lyon" and "world premiere" on a concert program back then.
Read the review here.