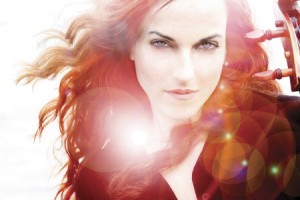 This Friday, December 3rd, is the second concert of the season by the American Composers Orchestra at Zankel Hall.  This concert "explores composers' reactions to specific moments, pinpointed and analyzed, which have inspired them to create something entirely new."
The program is titled A Time & Place and includes four world premieres commissioned by ACO.  There is a new piece by Douglas J. Cuomo entitled Black Diamond Express Train to Hell that features cellist Maya Beiser as soloist.  The Fire at 4 a.m. is Jerome Kitzke's homage to both the creative and ceremonial fires he has tended.  Christopher Trapani explores the concept of "the West" through country guitar timbres, West African music, and psychedelic California rock in his piece, Westering.  And Ryan Francis rounds out the new ACO commissions with High Line, winner of the ACO/LVMH "A Greener New York City" commission, which was inspired by New York City's newest park.
Speaking of the High Line, you can submit your favorite photo of the High Line Park to win two free tickets to the concert.  There is more information about the contest here and here but the deadline it 11Pm Monday, November 29th (sorry for the late notice!).
The orchestra will also perform another piece inspired by New York's iconic landscape: Charles Ives' Central Park in the Dark, which depicts what one might hear on a summer night in the park.