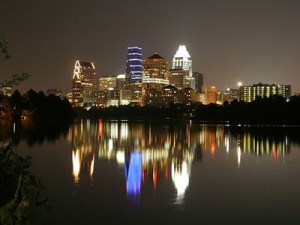 I'm always excited to hear when something rad is happening in my hometown. Austin's one of those special places where music, by both general consent and official decree, is a priority. It's literally what the town has decided to Be About. But I've always had the sense that the wild/literate/overachiever/weirdo dimensions were under-represented — though, actually, I probably just wasn't paying attention. I am now, and I'm kicking myself that I'll have to miss this ark:
The intrepid Austin New Music Co-op have erected Cornelius Cardew's masterpiece "The Great Learning." It's 5+ hours long, spanning two evenings, featuring more than 60 trained and untrained performers including chorus and pipe organ. Usually excerpted, this will be the first performance in the US of the work in it's entirety, and the second night falls on what would have been Cardew's 75th birthday. More about the concert and the Co-op.
Friday May 6th @ 7:00pm (Paragraphs 1, 2, 3 & 4)
Saturday May 7th @ 6:00pm (Paragraphs 5, 6 & 7)
Central Presbyterian Church
200 East 8th Street

Advance tickets available now at End of an Ear (http://endofanear.com)
$17 one night / $25 both nights
Student and advance tickets discounted to $15 one night / $20 both nights
In Austin? Going to the show? Leave a comment about your experience, or shoot me an email! I'm sorry to miss it.