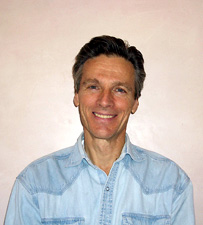 We're saddened to learn from David Starobin of the passing of composer Peter Lieberson in Israel, due to complications from Lymphoma. He had been battling the disease since 2006 and for a time it had been in remission. But in late 2010, Lieberson travelled to Israel to seek treatment for a recurrence of the cancer.
Alex Ross has posted a touching remembrance on The Rest is Noise.
[youtube]http://www.youtube.com/watch?v=EJoqGx_F_1o[/youtube]
Lieberson's music was an extraordinary mixture of disparate strands of influences. It encompassed  an intuitive post-tonal vocabulary, rooted in dodecaphonic training but also capable of lush verticals and, particularly in his vocal music, supple lyricism and sweeping melodies. In later years, his interest in meditation and Zen Buddhism contributed another layer of resonances and an intriguingly metaphysical counterweight to some of the modernist tendencies of his oeuvre.
Among the many honors he attained was the prestigious Grawemeyer Prize, which he won in 2008 for Neruda Songs. Although he was a finalist for the award on multiple occasions, the Pulitzer Prize eluded him. Back in 2004, I suggested that this injustice made him the "Pulitzer's Susan Lucci."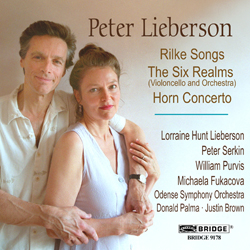 Of course, during this sad time, one can't help but think of the passing of Lieberson's late wife, the extraordinary mezzo-soprano Lorraine Hunt Lieberson, also of cancer. Lieberson wrote a number of memorable pieces for her, including the aforementioned Neruda Songs. If there's a signature example to use when we advocate for our government to continue to fund medical research, I'd offer this one up: two brilliant creators in the prime of life laid low so cruelly. Both had so much yet to offer. It's a tragedy that we're bereft of their artistry and humanity far too soon.