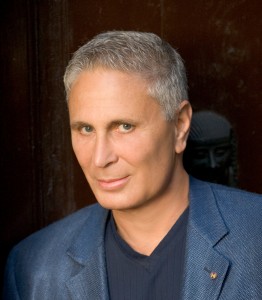 Houston's Musiqa opens its season with the Houston premiere of composer John Corigliano's Mr. Tambourine Man for amplified soprano and chamber ensemble and texts by one of the most influential lyricists of all time, Bob Dylan. Karol Bennett is the soprano, and Robert Franz conducts. The concert also includes a performance of John Harbison's Songs America Loves To Sing and a reading by Justin Cronin, the award-winning author of The Passage. Musiqa's five member Artistic Board will also premiere a series of Musiqa Minatures in celebration of its 10th anniversary season.
The lyrics Corigliano chose for this song cycle, including Mr. Tambourine Man, Blowin' in the Wind, Masters of War, All Along the Watchtower and Forever Young, are as timely today as they were when Dylan originally wrote them in the 60's. "I felt the most important thing Bob Dylan did in the 60's was raise political awareness of the situations around his time," says Corigliano. "His time is not that dissimilar to our time."
In an exclusive interview with Musiqa's Chris Becker, Corigliano discusses the poetry of Bob Dylan, the challenges of composing for the voice, and the current state of music education.
Chris Becker: Have you had listeners come up to you, say people in their 20's or students, and ask you about Bob Dylan? Do younger audiences know who Bob Dylan is?
John Corigliano: I think everybody knows who Bob Dylan is, 20 year olds too. Last season he was playing on the Grammys and he's got new stuff coming out all the time. He's an active artist as well as one who existed in the 60's.
Chris Becker: Have you heard anything from Dylan himself about the piece?

John Corigliano: No, not a word. I sent him the CD when it came out, the orchestral vocal performance on Naxos. But I didn't expect to hear anything for several reasons. He's such a superstar this would probably be insignificant to him. I think he thinks that classical music is elitist music so he might not respond well and certainly he would probably have a response (like): "He's setting it all wrong! That's not the way it goes!"
Chris Becker: I wonder about that. I think it would be very intriguing to get a reaction from him at some point. I asked the first question I guess in part because I'd read that when you grew up when Dylan was first making the rounds…you weren't really listening to his music? You were listening to other kinds of music.
John Corigliano: That's correct. I wasn't interested in folk music that basically dealt three or four chords and a melody that stayed the same verse after verse no matter what the words said. I was much more interested in more innovative things like what the Beatles were doing. If was at a coffee house and I heard Bob Dylan, I'd keep talking to my friend in the coffee house and I wouldn't say: "What's that?" It wouldn't have drawn me. I think his words are magnificent, but when I finally did hear the music, I didn't think it fit the words sometimes because that's not how folk music goes. It has a single verse even if the mood and the whole tenor of the words change. When I heard the Beatles on the other hand, the orchestrations they do, the harmonies they do, the phrasing – it's all very unusual stuff. I was much more drawn to that.
Read the entire interview here.
Special thanks to Jeremy Howard Beck for his help with coordinating this interview
Musiqa Presents: Play a Song For Me, September 24, 2011, 7:30 p.m. at the Hobby Center for the Performing Arts, Zilkha Hall, 800 Bagby, Houston TX 77002. Individual tickets: $40, $30 and $20. 50% off for students and seniors with ID. Individual tickets and subscriptions are available at the Hobby Center website.