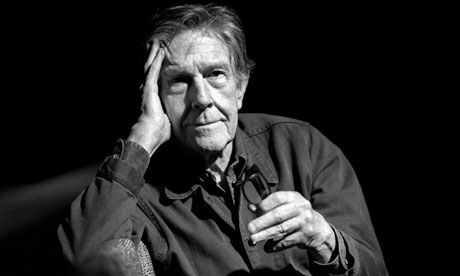 Have you seen the leaden snark about new music that recently passed for a column on Huffington Post? Penned by composer Daniel Asia, it was ostensibly about John Cage's centenary year celebrations, but was really just a rehash of reactionary vitriol against experimental art.
Aren't we yet tired of attacking those whose aesthetic viewpoints differ from our own? Can't we composers all just get along? Apparently not. My reply to Huff Post follows below.
____
With all due respect to Daniel Asia, it is very easy to write an essay excoriating a dead man and griping about centenary festivals: both are easy targets. It is not so easy to create a body of work that outlives you and continues to provoke thought. John Cage's music may not suit Professor Asia, but it certainly engaged audiences throughout the world in 2012.
I wrote about several of the events and came away with a very different impression (from that portrayed in the article above) of Cage's music and the music of those who admired him. Much of it I found invigorating, stimulating, and yes, often entertaining.
Sincerely,
Christian Carey
Assistant Professor of Music
Westminster Choir College,
Princeton, NJ.