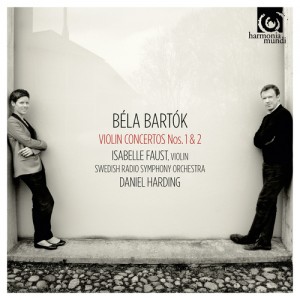 Violinist Isabelle Faust may have impressed you in Mozart last week at the Mostly Mozart Festival. She'll be back in New York for Beethoven and more next January! Her latest recording explores the sound world of Bela Bartok, including both of his violin concertos, now out on Harmonia Mundi.
"If you talk with a living composer, of course (s)he will be very clear and explain what kind of atmosphere, what kind of sound (s)he wants produced," says Faust. The importance of new music is profound with Isabelle, who says this interaction between composer and performer is key, and influences how she plays older music.
Hear the entire interview with Isabelle Faust with John Clare, talking about each concerto, creating fresh sounds in programming, and the importance of composers here.