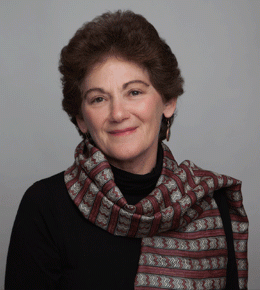 The Music of Sheila Silver: A Celebration
Merkin Concert Hall
February 8, 2018
By Christian Carey
Published on Sequenza 21
NEW YORK – Composer Sheila Silver has taught at Stony Brook University since 1979. On February 8th at Merkin Concert Hall, an all-Silver program celebrated her tenure at the university. In addition to colleagues and students past and present, the hall was filled with area musicians – including multiple generations of composers – who were most enthusiastic in their reception of Silver and the estimable renditions of her work.
Even when composing instrumental music, Silver often bases her work on literature and describes it in terms of its narrative quality. The earliest piece on the program, To the Spirit Unconquered (1992), played by Trio de Novo – Brian Bak, violin, Phuc Phan Do,  cello, and Hsin-Chiao Liao, piano –  is inspired by the writings of Primo Levi, a survivor of the Holocaust who was imprisoned in Auschwitz. One of Silver's most dramatic compositions, in places it is rife with dissonance and juxtaposes violent angularity with uneasy passages of calm. In the video below, Silver mentions trying to imbue it both with the searing quality of Levi's struggle and, at its conclusion, some sense of hope based on his indomitability in the midst of horrendous experiences. Trio de Novo are a talented group who performed with detailed intensity and imparted the final movement, marked "stately," with exceptional poise.
Soprano Risa Renae Harman and pianist Timothy Long performed an aria from the opera The Wooden Sword (2010),  in which Harman displayed impressive high notes to spare. Her acting skills were on display – comedically sassy – in "Thursday," one of the songs from Beauty Intolerable (2013), Silver's cycle of Edna St. Vincent Millay settings. Soprano Lucy Fitz Gibbon, joined by pianist Ryan McCullough, presented another, more serious, Millay song, "What My Lips Have Kissed." With Bak providing additional atmosphere, they also performed an aria from Silver's current work-in-progress, the opera A Thousand Splendid Suns. Gibbon sang with considerable flexibility and purity of tone, at one point exuberantly spinning around while effortlessly holding a high note. Currently part of the group workshopping the opera, she seems perfectly cast. The songs and arias displayed a sumptuousness that served as a fine contrast to the denser language of the piano trio.
Dawn Upshaw was slated to perform with pianist (and longtime Stony Brook faculty member) Gilbert Kalish. Sadly, Upshaw had bronchitis and couldn't sing on the concert. Gibbon valiantly stepped in, learning Silver's On Loving, Three Songs in Memory of Diane Kalish (2015) in just two days. Her performance on the concert was supremely confident, betraying none of the last minute nature of the switch. Indeed, the three songs – settings of Shakespeare, St. Vincent Millay, and Khalil Gibran, were among the most stirring of Silver's works on the program, displaying an autumnal lyricism and wistful poignancy. Kalish, a renowned accompanist, played with characteristic grace.
The second half of the concert showed still two more aspects of Silver's work: a short film score and a more overtly political chamber piece. The first, Subway Sunset (1999), is a collaboration with her husband, the filmmaker John Feldman. It intersperses scenes of busy commuters with a gradually encroaching sunset adorning the sky near the World Trade Center. Although filmed before 2001, the duo dedicated it to the victims of 9/11. Seeing the towers on film will always be haunting. The musical accompaniment, a duet played by bassoonist Gili Sharret and pianist Arielle Levioff, created a solemn stillness that left space to contemplate the various implications of what used to be a normal scene for twentieth century commuters.
The program concluded with Twilight's Last Gleaming (2008), a work for two pianists and two percussionists that is a commentary on the post 9/11 state of affairs. Its three movements' titles – War Approaching, Souls Ascending, Peace Pretending – give a broad outline for the work's impetus. Twilight's Last Gleaming requires stalwart performers and Kalish, joined by pianist Christina Dahl (also on Stony Brook's faculty) and percussionists Lusha Anthony and Brian Smith, provided a committed and energetic account of this challenging and penetrating piece. The large percussion setup included a considerable assortment of gongs as well as various pitched instruments and drums. The percussionists engaged in a complex choreography between parts, at times catwalking around the gongs' stands to arrive perfectly in time for their next entrance. In the piece's final section, an extended musical deconstruction of "The Star-Spangled Banner" takes place with all of the musicians engaging in an increasingly fragmented presentation of the tune. The piece closes leaving the penultimate line  "The Land of the Free…" cut off by a musical question mark: a powerful ending to an evening of eloquent music.