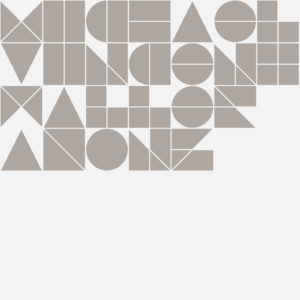 Michael Vincent Waller
A Song
Longform Editions
The Longform Editions label has recently released a new piano music EP from Michael Vincent Waller, available via digital download. Dedicated to "the slow recovery of our times", A Song is a quietly atmospheric piece, improvised by the composer and recorded in a single take with no editing.
The opening chords of A Song are simple yet elegant. The first tones are clear and sustained, ringing out like church bells on a quiet summer morning. There is nothing technically demanding here, but Waller's touch in these opening moments is impeccable. The quiet, introspective feel is immediate and compelling. The piece flows easily along, sometimes becoming  insistent but never breaking the reflective mood. Less is so much more with this piece – it is driven entirely by the beautiful harmony and a subtle counterpoint underneath. At about 8:00 the melody becomes just a bit more animated, even as the luminous chords continue to ring out.
As A Song slowly unfolds, it gradually gathers in complexity and acquires a slight coloring of anxiety that seeps onto its placid surface. By 15:00 it has gained a modicum of intensity, aided by some darker tones in the lower registers. The phrases rise and then subside again, yet they always maintain a welcome equanimity. Towards the finish there is a strong crescendo that climaxes with a faint sense of regret, a fitting ending to a piece dedicated "to the slow recovery of our times…"
A Song is entirely improvised, but it has an arc to it that suggests an intentional framework beneath its understated surface. The piece unfolds with a calm assurance and even as the settled sounds of the opening gradually build to the more agitated finish, the piece always retains its sense of balance. Artistically linked to Moments, Waller's most recent full length album, A Song represents a sort of shorthand summary for the present state of his minimalist aesthetic, a bright marker on an advancing musical path.
A Song (LE056), is available for digital download from Longform Editions.