Marga Richter
by Sharon Mirchandani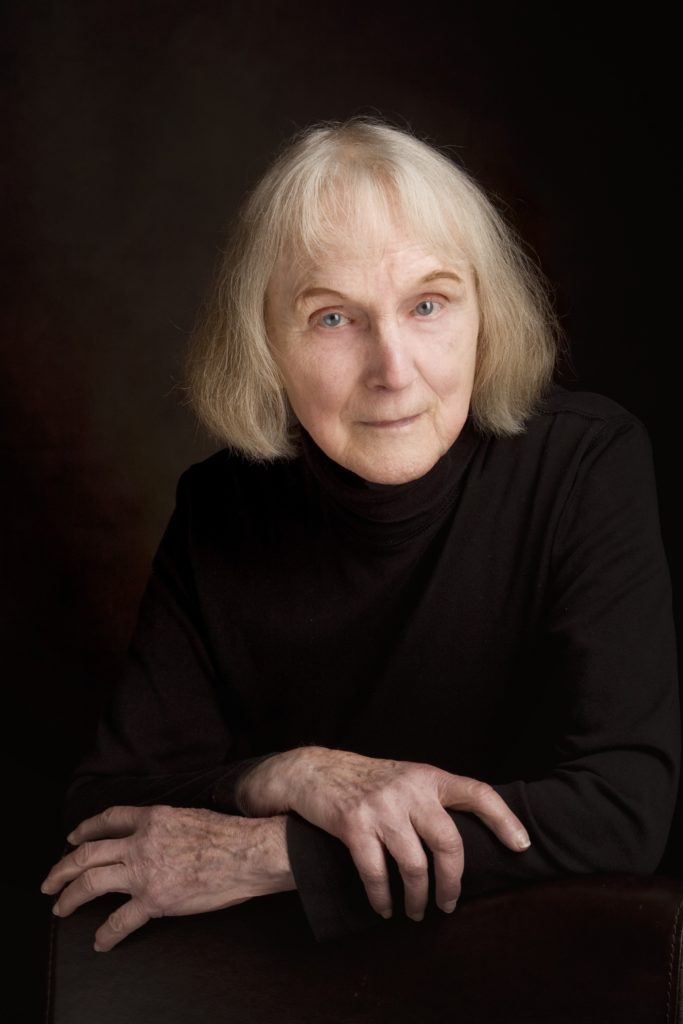 American composer and pianist Marga Richter died peacefully of natural causes at her new home in Barnegat, NJ on June 25, 2020.  She had lived on Long Island for many years prior, regularly spending summers in Vermont.  Born in Reedsburg, Wisconsin and raised in Robbinsdale, Minnesota, she was the first woman to graduate with a master's degree in composition from Juilliard in 1951 where she studied piano with Rosalyn Tureck and composition with William Bergsma and Vincent Persichetti.  She was one of few women composers to have her orchestral works performed by major orchestras, and over her lifetime she composed nearly 200 works for orchestra, piano, chamber ensembles, chorus, and voice that were performed by major artists and organizations including pianist Menahem Pressler, violinist Daniel Heifetz, the Drucker Trio, cellist David Wells, the Western Wind, the Minnesota Orchestra, Seattle Symphony Orchestra, Natalie Hinderas and the Atlanta Symphony Orchestra, the London Philharmonic Orchestra, and the Civic Orchestra of Chicago.  In 1981 an all-Richter concert was held at Merkin Concert Hall in New York City.
Marga Richter's musical style was very chromatic from her early years and primarily uses layered textures and ostinatos to generate structure.  Her music ranges from highly dissonant works to more modal works that always have a twist of chromatic flavor.  She viewed chromaticism as an important tool for intuitive emotional expression and disliked strict precompositional systems, rejecting twelve-tone techniques wholeheartedly for her own music. Many of her works drew inspiration from distinctly American, Irish/English, or Asian images or texts.  For instance, her Landscapes of the Mind series was inspired by paintings of Georgia O'Keeffe, Blackberry Vines and Winter Fruit was inspired by writings of Thoreau, her orchestral tone poem Spectral Chimes/Enshrouded Hills was inspired by Britisher Thomas Hardy's Tess of the D'Urbervilles, and her Dew Drops on a Lotus Leaf is a setting of poems by Ryokwan.  She composed works for ballet early in her career, including The Abyss, a ballet composed for The Harkness Ballet.  Many of her works are dedicated to individuals in her life; Lament for string orchestra was composed in memory of her mother, the opera singer Inez Chandler.  She composed the chamber opera Riders to the Sea, and a grand Triple Concerto for violin, piano, and cello soloists.  Being a fine pianist herself, she composed many piano works, large and small, including her Piano Sonata. 
I met Marga in 2003 and view her as a true friend and wonderful composer, with a great sense of humor.  She loved connecting and sharing music with all the many people in her life, playing piano, collecting blue mason jars, taking long walks daily, word play, and working as cofounder and member of the Long Island Composers Organization. She was predeceased by her husband Alan Skelly and is survived by her son pianist Michael Skelly; daughter Maureen Raj, a nurse; four grandchildren; and four great grandchildren.
Share a memory with her family at her Tribute Obituary here.  
Read and Listen Further: Marga Richter
Archival video footage from a series of "Hear & Now" interviews hosted by Judith St. Croix for American Cable Systems features "An Exploration of the Creative Mind" with composer Marga Richter discussing her creative process and her piece "Landscapes of the Mind 1." Posted on the NYWC YouTube channel
Interview with Marga by filmmaker Leslie Streit for the documentary "An American Ballet Story"
Marga Richter website
Remembrance by tenor Will George which includes many links to her music.
Marga Richter Profile with timeline of life events
Marga Richter CDs on Amazon
Biography of Marga Richter
Her sheet music is available from Theodore Presser
Profile page on New York Women Composers, Inc.
"Marga Richter." Chapter in Women of Influence in Contemporary Music: Nine American Composers, ed. Michael Slayton. Lanham, MD: Scarecrow Press, 2011.
"The Choral Music of Marga Richter," Choral Journal (May 2003), 9-17.
NYT Obituary (forthcoming)