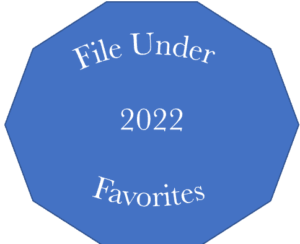 Matthew Shipp Trio
World Construct
ESP Disk'
Matthew Shipp, piano; Michael Bisio, bass; Newman Taylor Baker, drums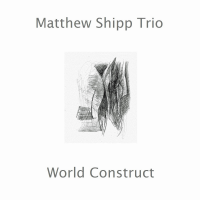 On World Construct, pianist Matthew Shipp is joined by bassist Michel Bisio and drummer Newman Taylor Baker. Shipp has recorded with a plethora of current jazz performers. Each collaboration brings about different aspects of his playing and the ensemble vibe. 
A short prelude, "Tangible," establishes the vibe here, with melodic interplay between piano and bass, and drums punctuating the action. "Sustained Contrast" demonstrates Shipp's connection to the jazz tradition, with plaintive descending arpeggiations in a ballad context. This is counterweighted with low register chords, enigmatic in their tonality. 
"Spine" begins with fleet soloing from Bisio and angular voicings from Shipp. Baker joins with fills that complement Bisio. A repeated bass note and spiderweb melody signal a transitional moment, after which all three take a more forward-pressing demeanor. 
"Jazz Posture" is the first tune on which the trio stretches out. Clocking in at eight and a half minutes, it begins with the rhythm section setting down a furious groove. Shipp enters, playing runs throughout the piano's range. Rhythm section alone and piano cadenzas alternate. Each time, Shipp consolidates his playing to a particular type of voicing, while still retaining florid runs. Finally, a drum solo breaks the pattern, and Baker lets loose a volley that rivals Shipp's exertions earlier. At the very last Bisio joins, and they conclude quickly. 
"Beyond Understanding" takes on a mysterious cast, with shimmering cymbals, bass glissandos, and dissonant piano verticals. Shipp and company channel Crumb and Webern here. "Talk Power" is distinctive in the way that each instrument's part goes its own way, yet the trio manages to lock these constituent fragments together. 
"Abandoned" arrives thunderously, all three explosively attacking their instruments. The piece is a chance for them to play with abandon throughout, recalling hard-blowing free jazz by progenitors such as David S. Ware and Cecil Taylor. There is an eye of the hurricane moment, with repeated passages played by both Shipp and Bisio. A shimmering coda lands as an utter, compelling surprise.
"A Mysterious State" moves the trio back into a swinging groove, with Bisio walking and swinging roulades from Shipp. Baker's playing is interesting here. He often takes things double time and then slides back into the primary groove with syncopated fills. An insistent two-note melody ushers in a middle section, followed by more intricate chordal repetitions. Chords build thicker and thicker, until released into a post-bop inflected piano melody that once again morphs into a series of repetitions. Diminuendo of piano and drums leaves Bisio's bass forefront at the close. Bisio reappears shortly, his showcased soloing on"Stop the World" haloed by sustained chords from Shipp. The bassist moves from glissandos to short melodic bursts to walking lines. "Sly Glance" features a suave post-bop tune, accompanied by splashy runs, vibrant drumming, and a bass ostinato. 
The title track closes the album with a ten-minute piece that is distinctive, even in comparison to Shipp's many other large-form improvisations.  It begins with a solo in the pianist's patented disjunct harmonic style, Bisio and Baker providing syncopated counterweights to Shipp's emphatic accentuations. Like a wheel losing its tread, the groove periodically sheds its impetus and then leaps back upright. Locking together in a two-against-three pattern, followed by a Rite of Spring type bitonal ostinato, the piece erupts in a vibrant panoply of interlocking rhythms. With the rhythm section continuing apace, Shipp adds narrow-ranged melodies and an upper register repetition that again recalls Stravinsky, this time Petroushka. I'm sure these aren't deliberate hat-tips, merely shared fluency. Heated piano soloing is added to the polymetric grid and Bisio lets loose as well, while Baker coordinates with the various layers, quite a feat in itself. A lovely denouement finds the group arriving at a new melody, and Bisio taking things out with a thrumming low E. 
World Construct demonstrates that Matthew Shipp is still full of surprises and as versatile as ever. 
-Christian Carey