John Adams
---
On the Transmigration of Souls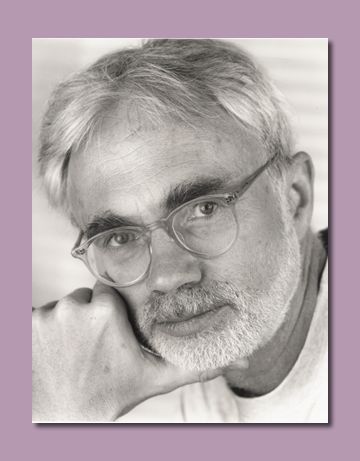 ---
By Jerry Bowles
An eerie thing happened during the memorial services at Ground Zero on September 11. At the precise moment former Mayor Rudy Giuliani began the reading of the names of all the victims, a fierce wind descended into the pit sending dust and hats flying, leaving speakers and spectators disheveled and clinging to programs and papers. The wind continued almost unabated throughout the name-reading ceremony.

That near supernatural moment comes rushing back vividly at the beginning of John Adams' "On the Transmigration of Souls," a monumental and shattering work commissioned by the New York Philharmonic and Lincoln Center's Great Performers series, and premiered this week in New York.

"On the Transmigration of Souls" is certainly not a requiem or memorial in the conventional sense. There is no musical progress from grief to acceptance to transcendence, no comfort in the presumed hereafter. Adams refers to the work as a "memory space," a place where the living can go to be alone with their thoughts.

"My desire in writing this piece is to achieve in musical terms the same sort of feeling one gets upon entering one of those old, majestic cathedrals in France or Italy," he writes. "When you walk into the Chartres Cathedral, for example, you experience an immediate sense of something otherworldly. You feel you are in the presence of many souls, generations upon generations of them, and you sense their collected energy as if they were all congregated or clustered in that one spot. And even though you might be with a group of people, or the cathedral itself filled with other churchgoers or tourists, you feel very much alone with your thoughts and you find them focused in a most extraordinary and spiritual way."

Well, maybe. But "Transmigration" is far too intense to support any notion of sanctuary or peace. This is not music that inspires contemplation as much as a sense of growing dread and while it does focus the senses in an extraordinary way, it is likely to leave listeners more shaken then stirred. There is a restless, unsettled quality to the relentless march of sound that offers peace to neither living nor dead. The only musical equivalent I can think of is the sixth movement of Henze's Ninth Symphony which is called, oddly enough, "Nighttime in the Cathedral," a shattering 17-minute expanse of terror, in which a Nazi escapee hides in a cathedral, only to find there is no spiritual solace to be had in this "sanctuary."

In any event, the pears are not seen as the observer wills, as Wallace Stevens informs us, meaning that composers are no more likely than other creators of abstract art to know what their work "means" to those who encounter it. What is important is that Adams has written a difficult, painful and important musical masterpiece that is likely to live beyond the horrific events of 9/ll and remain an important artistic meditation on death and more specifically, violent, unexpected death.
---
OPERA AS CHAOTIC EXPERIENCE: Francesca Zambello is the first American invited to direct at the Bolshoi Opera. Mounting Turandot on the historic stage is a different experience from doing it in the West. "Money is scarce. Ingenuity great. The other day, I suddenly realized there were no TV monitors in the wings backstage so my chorus could see the conductor while they are lying down looking at Peking's moon. Instead there were five conductors in the wings waving large flashlights. Not surprisingly, the chorus didn't sing together. What to do?" London Evening Standard 09/13/02
THE FUTURE IS ASIA: The list of woes facing classical music in North America and Europe is well-known and growing. But in Asia, Western classical music is booming. Fresh artists, and young and knowledgeable audiences suggest a vital future. London Evening Standard 09/18/02
VILAR LATE ON GIFTS: There are reports arts philanthropist Alberto Vilar has fallen behind on promised pledges to arts groups. "Because Mr. Vilar's Amerindo Technology Fund has decreased by nearly 50 percent each year for the last three years, there has been wide speculation in the arts world that he would default on several of his extravagant pledges to cultural organizations. There is uneasiness in classical music circles, for example, that Mr. Vilar may be late on payments to the Lyric Opera of Chicago, the Salzburg Music Festival, the Kirov Opera and Royal Opera House at Covent Garden and that he may have failed to pay for the supertitles he had installed at the Vienna State Opera." The New York Times 09/19/02
ORCHESTRA OVER INTERNET2: For the first time ever, Internet2 - which "transmits at the speed of light (and is rarely seen by the public because only scientists and universities use it)" was used to transmit a symphony orchestra concert across the country. The New World Symphony played in Miami, while composers Aaron Jay Kernis in Minnesota and John Adams in New York talked about their music "It worked like a charm." Miami Herald 09/17/02
SABOTAGE HALTS PARIS OPERA OPENING: Opening night of Handel's Giulio Cesare at Paris' Palais Garnier was sabotaged when someone planted a tape player and speakers inside the opera house that began playing scenes from the opera while the performance was underway. Eventually the performance was halted until the recording could be found and silenced. The New York Times 09/18/02
STYLE CLASH: Was the firing of Opera Australia artistic director Simone Young a matter of an artistic vision too big for the company's pocketbook? Perhaps. "The artistic leader of any company has the right to pick and choose, but it is understood that Young's perceived abrasive management style has caused rifts within the company. Whether it is this, or simply Young's refusal to compromise on her artistic vision, that has brought her down, is unknown. It is worth remembering, though, she has repeatedly said things must go her way or she would walk." The Age (Melbourne) 09/16/02
YOUNG DEFENSE: Young's defenders come to her defense: "The [OA] board has made Simone a scapegoat for internal and financial difficulties without any effort of mediation. It waited until she was working overseas. No one from the board has the nerve to face her. It's similar to how Maina Gielgud was treated at the Australian Ballet." Sydney Morning Herald 09/16/02
ADAMS IN NEW YORK: This week, the New York Philharmonic premiered John Adams's new 9/11 commemorative work, On the Transmigration of Souls, which might be said to be a project for which the composer of such politically inspired fare as Nixon in China and The Death of Klinghoffer is perfectly suited. David Patrick Stearns has heard it three times already: "It was shattering. Utterly. The audience reaction? A bit muted. Hard to read - aside from a few visible hankies. The gala-ish atmosphere of the occasion wasn't really apt for this premiere, given the inevitable presence of listeners who are there just to be there. On the Transmigration of Souls needs to be presented, somehow, to those who need it." Philadelphia Inquirer 09/21/02
LISTENING TO MUSIC - JUST NOT TO CONCERTS: An American study on who listens to classical music and why offers some comfort for those who fear the artform is dying - there's a sizeable market for classical. "The bad news for symphony orchestras is that the traditional concert-hall experience is not the primary way these people relate to the art form. According to the study, people connect with classical music by listening to the radio first and foremost, followed by playing CDs in their cars and living rooms. Down the line is the attendance at live events in churches, schools and, yes, even concert halls." Hartford Courant 09/16/02
OUT WITH THE CD: With music sales down last year for the first time since 1983, there are signs music fans are tired of the CD format. "Several similar-looking formats appear poised to replace the standard compact disc. So how to tell which is the 'best' - and, more important, which will be the last to fall?" Nando Times (Christian Science Monitor) 09/16/02
GIVING VERIZON ANOTHER CHANCE: When the Philadelphia Orchestra moved into its new home at the Kimmel Center last winter, reviews of the sound in Verizon Hall were mixed at best, abysmal at worst. The Washington Post called the hall, which was supposed to finally give the Fabulous Philadelphians a sounding board to match the orchestra's reputation, 'an acoustical Sahara.' But the orchestra's two regular beat writers say Verizon, which is billed as the most adjustable concert hall ever built, needs to be given a second listen. "It's a pretty good hall. It is not a great hall in its current form. It is continuing to evolve, and changes made last week put it within striking distance of being a wonderful music room." Philadelphia Inquirer 09/22/02
Last Week's News

---
Record companies, artists and publicists are invited to submit CDs to be considered for our Editor's Pick's of the month. Send to: Jerry Bowles, Editor, Sequenza 21, 340 W. 57th Street, 12B, NY, NY 10019 Also, feel free to nominate your favorite composer-- even if it's you--for Spotlight of the Week.
---
---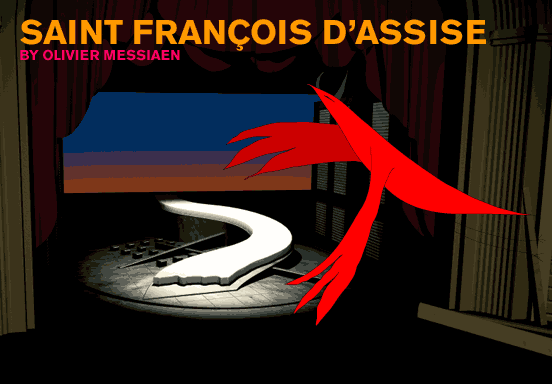 Saint François d'Assise Debuts
At San Francisco Opera This Week
---

Since it premiered in Paris in 1983, Olivier Messiaen's Saint Francois d'Assise has developed a reputation for being one of the great operas of the 20th century although not a whole lot of people have actually seen it. On Friday, two decades later, the San Francisco Opera will present the U.S. stage premiere.

The combination of Messiaen and St. Francis of Assisi would seem to be one of those pairings made in heaven. Messiaen devoted much of his music to exploring his own faith, and many of his works use birdsong as an emblem of the beauty and divinity of nature. The story of Francis's preaching to birds combines the major themes of Messiaen's life and music.

This is not a conventional, narrative-driven opera but, as Messiaen explained it, eight scenes that show the different aspects of grace in Saint Francis's soul. Setting his own libretto, Messiaen's three acts play for nearly five hours. Throw in extravagant orchestration - three ondes martenots distributed around the hall - and fully staging the piece becomes an enormous and expensive undertaking.

Which, of course, is why it has taken to so long to reach these shores. Perhaps inspired by the success of an unstaged performance at the 1998 Salzburg Festival, the San Francisco Opera has taken on the sizeable task of presenting U.S. stage premiere of Messiaen's masterpiece.

The new production, which will run for six performances at the War Memorial Opera House, has been three years in the making and represents the largest commitment — both in terms of artistic and financial resources — that the company has ever made. Saint Francois is the first new production conceived and mounted under the the new general director Pamela Rosenberg.
---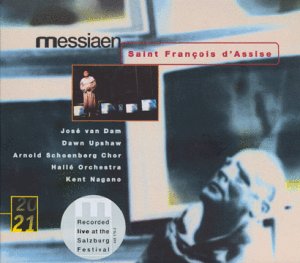 Saint François d'Assise
Composer: Olivier Messiaen
Performer: Kent Nagano, Dawn Upshaw, et al.
Polygram Records - #445176
---
Classical Grammy Winners
---
Previous Interviews/Profiles
Simon Rattle,
Michael Gordon,
Benjamin Lees,
Scott Lindroth,
David Felder,
Mark-Anthony Turnage,
Erkki-Sven Tüür,
John Luther Adams,
Brett Dea
n,
Judith Lang Zaimont,
Meyer Kupferman,
Evan Chambers,
Poul Ruders,
Steven R. Gerber,
Gloria Coates
Previous Articles/
Busoni The Visionary
The Composer of the Moment: Mark-Anthony Turnage
Electronic Music
Voices: Henze at 75
Henze Meets Emenim
On Finding Kurtag
Charles Ruggles: When Men Were Men
Ballet Mécanique
The Adams Chronicles

---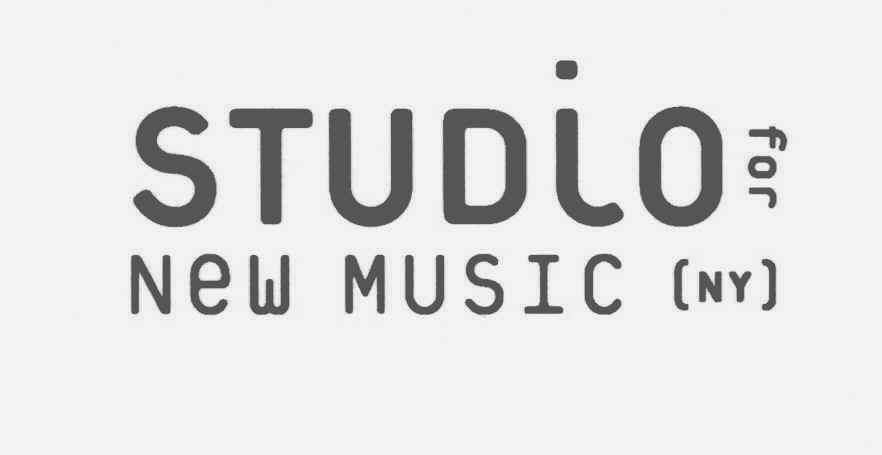 ADAMS NAMED TO COMPOSER'S
CHAIR AT CARNEGIE HALL
Speaking of John Adams, beginning in September 2003 he will assume The Richard and Barbara Debs Composer's Chair at Carnegie Hall, serving for a term of three years. Adams will work closely to develop artistic initiatives for the Hall's stages with particular focus on the new Zankel Hall, which opens in September 2003. He willl also play a central role in shaping the Hall's education programs, specifically those focusing on contemporary music. Pierre Boulez, who is the holder of Composer's Chair through the 2002-03 season, will complete his tenure at Carnegie Hall with a retrospective of his works, including a rare performance of Répons and the U.S. premiere of Dérive II.
Among Adams's first activities will be supervising the opening festival week of concerts in the new Zankel Hall, scheduled for September of 2003.