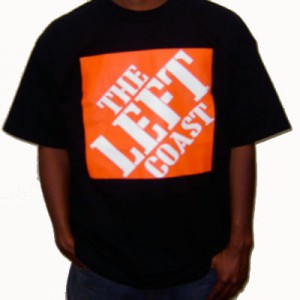 The Los Angeles Master Chorale gave the Phil's West Coast, Left Coast Festival the opening it deserved: a joyous statement, a vibrant concert, and a rousing end that left us wanting more and looking forward to our next event. Regrettably, last night's concert wasn't the opening, but the second event. The opening occurred Saturday night in a hodge-podge concert that just drained away. But more on that, later. It's much more fun to talk about the good things.
Grant Gershon and the LAMC put together a program of four works by four composers (all alive, present, and introduced at the concert) that certainly brought out one of the festival's themes: to portray the sheer number and variety of traditions and styles present in our music. The program gave us a local premiere to begin, then brought out two LAMC favorites, and concluded with a reprise of a delightful LAMC commission from 2007. The work new to us was "Savage Altars" (1992) by Ingram Marshall; his notes on the work are here.
Morten Lauridsen has enriched our music, not merely through his own major compositions, but also through the other composers and colleagues he has mentored, challenged, and helped in composition at the USC Thornton School of Music. The program gave us his "Mid-Winter Songs" (1980, in this version with piano accompaniment). Lovely music. His notes are here.
The second half of the program moved forward a generation, to two composers still (barely) in their 30s: Eric Whitacre and David O. The LAMC performed a youthful work of Whitacre's, "Cloudburst" (1992), written while he was still a music student at UNLV. Listening, and watching, the work is great fun. Here is the video of Whitacre conducted a group of mixed choruses and singers in Minnesota last April; I wish there were a video of last night's performance.
Two years ago the Master Chorale had a great enabling them to commission works recognizing the diversity of Los Angeles, LA is the World. The hit of the year was David O's "A Map of Los Angeles", and this was given a reprise last night. The chorale gave some good program notes for each of the works in the concert, and I recommend reading those on David O's work in particular (just scroll down through the notes). I hope that this music is not too location-specific, because this is so much fun to hear it should receive many performances. I think all of us in this full house left WDCH with a feeling of pleasure. A perfect opening.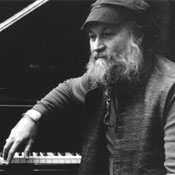 But Saturday night's official opening was a good program badly positioned and supported. Great ingredients: Terry Riley extemporizing on the WDCH organ, the Kronos Quartet in a new work, electronics/visual performances by Matmos, and a young composer in a performance of a new work inspired by the architecture of Disney Hall. The Phil's web site has three interesting videos here. Perhaps for marketing purposes, perhaps to make this seem like a rock or hip-hop performance, the concert began at 9:30. It did bring in a younger audience (not more, just younger) than even the Green Umbrella series, but there were lots of late arrivals, which didn't quite fit with the performance by Kronos of Thomas Newman's new work "It Got Dark" (2009); and while interesting, and worth really listening to, this didn't seem quite right for a festival opening. But finding out what we were listening to was another of the problems: for some reason the program did not provide a summary listing of the works to be performed. You had to go through the text in the program to see what was named and then to try to match that with the sequence in the performance.
Terry Riley came on stage for some improvising in the second half of the program, and then, at midnight, went to the center console of the WDCH organ, which he has named "Hurricane Mama". He gave a solo concert last season, and through his midnight practices has developed quite a feeling for the organ and its capabilities. He began playing. Probably many in the audience had no idea of what to expect or what to listen for. There were no announcements nor descriptions of what he was doing. And it was late. The audience began leaving. The concert concluded near 1:00 a.m., with probably a quarter of the audience left.