I recently spent some time with three amazing pianists who are all based on the West Coast:  Sarah Cahill, based in the San Francisco; Vicki Ray, based in Los Angeles; and Cristina Valdes, based in Seattle.  As usual, I asked each of them about their experiences working with composers, and you can listen to what they have to say here: Sarah, Vicki, Cristina.
It's great to hear what these ladies have to say, but trust me, it's even better to hear them perform live.  All three of them they will be performing (separately) across the country during March and April…
Go see Sarah Cahill: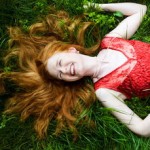 Saturday, March 27 at Miller Theatre, NYC – performing with trombonist Monique Buzzarte in Pauline Oliveros' improvisational The Gender of Now.
Sunday, March 28 at Caramoor in Katonah, NY – performs the premiere of Annie Gosfield's Five Characters Walk Into a Bar, along with Annea Lockwood's Ear-Walking Woman and Ingram Marshall's Authentic Presence.
Go see Vicki Ray: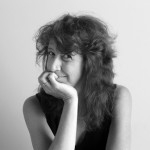 Monday, March 15 at The Wild Beast, CalArts – solo piano music of Chinary Ung
Thursday, March 25 at Roulette, NYC – encore performance, music of Chinary Ung
Sunday, April 11 at Walt Disney Concert Hall – new piece by Meredith Monk with the LA Master Chorale
Thursday, April 22 at University of San Diego's Shiley Theatre – Sur Incises with Pierre Boulez
Tuesday, April 27 at Zipper Hall, LA – PianoSperes presents Olivier Messiaen's Harawi with soprano Elissa Johnston and video artist Lars Jan.
Go see Cristina Valdes: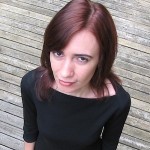 March 4th-6th at On the Boards, Seattle – performing with the Seattle Chamber players in Heiner Goebbel's "Songs of War"
Saturday, April 10 at The Stone, NYC – performing a Wayne Horvitz premiere as well as music by John Luther Adams, Ives, Ziporyn, and Rzewski.
Friday, April 23 at The Chapel at the Good Shepherd Center in Wallingford (Seattle) – performing some Peter Garland "stuff"