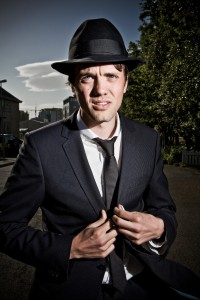 Daníel Bjarnason is brand new on the Bedroom Community label, which was founded by Valgeir Sigurðsson (Bjork's producer/collaborator). Bjarnason is already a veteran of Iceland's music scene at the age of 30, and his compositions have received international acclaim in recent years. As co-founder and chief conductor of the Isafold Chamber Orchestra, he's recorded two discs of modern classical music on the 12 Tónar label. Strikingly, there is no discontinuity between his work's grounding in musical conventions of the past and the elements that mark it as unmistakably contemporary. He has lent his talents to artists on the other side of the alleged classical/rock divide—Ólöf Arnalds, Pétur Ben, Hjaltalín, and, most famously, Sigur Rós, collaborating with that band at its Abbey Road sessions with the London Sinfonietta.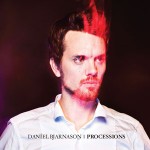 I talked with Bjarnason on the phone Monday night after a rehearsal in NYC for his upcoming Le poisson rouge concert and his new release, Processions:
MP3 file of our interview, part 1
MP3 file of our interview, part 2
Catch Bjarnason at LPR tomorrow (Wednesday night) in NYC at 7pm.