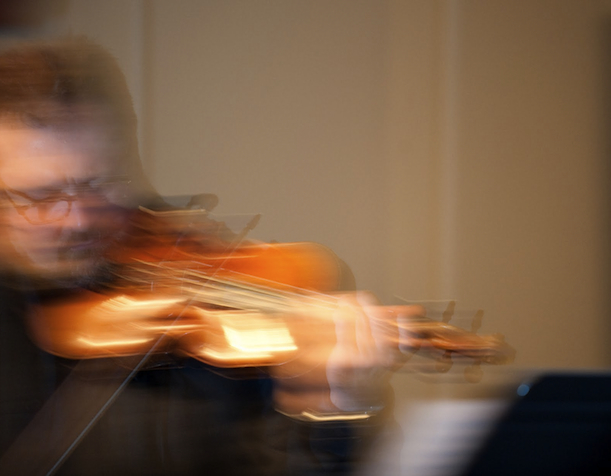 Todd Reynolds photographed by Toni Gauthier
HOUSTON, TX – On February 17th, 6:30 pm at the Contemporary Arts Museum of Houston, the Houston music group Musiqa in collaboration with the Mitchell Center and CAMH present Answers to Questions with works by composers Bill Ryan, Michael Lowenstern, David T. Little, Ingram Marshall, and Nick Zammuto all performed by composer and violinist Todd Reynolds. The concert is produced in conjunction with and in response to the CAMH exhibition Answers to Questions: John Wood & Paul Harrison, the first United States museum survey of work in video by this British artistic team. Admission is free.
Composer, conductor, arranger and violinist, Todd Reynolds is a longtime member of Bang On A Can, Steve Reich and Musicians and an early member of Yo-Yo Ma's Silk Road Project. His commitment to genre-bending and technology-driven innovation in music has produced innumerable artistic collaborations that cross musical and disciplinary boundaries. As a solo performer, Reynolds continues to develop and perform a repertoire of works for his instrument in combination with the laptop computer and his main software weapon of choice Ableton Live. His forthcoming double CD Outerborough (Innova) features a CD of original works paired with a second disc of works composed especially for Reynolds in the past year. Reynolds will include two of his own works from Outerborough on the Feburary 17th concert. Outerborough is due out in March.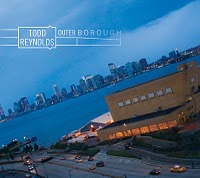 (Outerborough design, photography, and artwork by Mark Kingsley)
Reynolds says that while certain violinists impressed and inspired him from his very beginnings as a musician, including Stuff Smith, Stephane Grappelli, and electric violinist Jerry Goodman, more relevant to him as composer and soloist is guitarist Robert Fripp ("The first looper!") and his Frippertronics performances, as well as composer singer Meredith Monk. Like Fripp and Monk, Reynolds has absorbed the musical techniques of many musical worlds, including country, blues, Indian music, jazz, and rock. As an independent instrumentalist, he reaches to fellow composers to compose pieces that utilize his formidable technique in combination with the edges of what is possible with digital technology. Other composer/performer/composer collaborations like Dawn Upshaw with Osvaldo Golijov, Helga Davis with Paola Prestini, and Pat Metheny with Steve Reich have similarly helped "strengthen the art" of both new music and its interpreters.
This is Reynolds' first visit to and performance in Houston, Texas. He admits he has little knowledge of Houston's artistic output, and is tremendously excited to get to know the city. With a music and multidisciplinary scene that includes experimental music hosted by the Houston Museum for African American Culture, Nameless Sound, and the aforementioned Musiqa, to the recently lauded production of Dead Man Walking by the Houston Grand Opera, creative programming by several smaller opera companies, chorale ensembles and chamber groups including the Grammy nominated Ars Lyrica, Houston should be a destination of choice for experimental musicians from other parts of the U.S. and the world. H-Town is beating the drum loudly. The question is, are you listening?
Musiqa presents Answers to Questions with violinist Todd Reynolds. February 17, 2011, 6:30 pm, at the Contemporary Arts Museum Houston, 5216 Montrose. Admission is Free.