Spring in Houston is an intensely visual experience as the grass now nourished by rain and sun turns from brown to green. Flowers are blooming in unexpected places while birds of all shades of color return to take up residence in the surrounding trees. Everything looks and smells a little…fresher. Come Spring, Houston's bird population as well as its amphibians and yes, insects, sing or otherwise rock their antiphonal and conversational repertoire all day and all night. Which leads us to one of the many highlights of what is now the last few months of the artistic season.
This Saturday, March 26th at 7:30pm at the Hobby Center's Zilkha Hall, Musiqa presents "The Art of Conversation," a unique blend of music and theater with the Grammy-nominated Enso String Quartet performing a program of Houston composers including two world premieres by Kurt Stallmann and Rob Smith, as well as quartets by Karim Al-Zand and Marcus Maroney. Interwoven with the music are two ten-minute one-act plays by Michael Hollinger, "Truth Decay" and "Naked Lunch," featuring actors Briana Resa and Matt Hune under the direction of Julia Traber. The similarity of string quartet writing and performance to conversation between companions or even actors in a play inspired the concert's name and cross-disciplinary programming. Houston, by the way, has a very lively theater scene with several forward thinking companies including Alley Theatre, Stages Repertory Theatre, Frenetic / FrenetiCore Theatre, Catastrophic Theatre, and and Bobbindoctrin Puppet Theatre.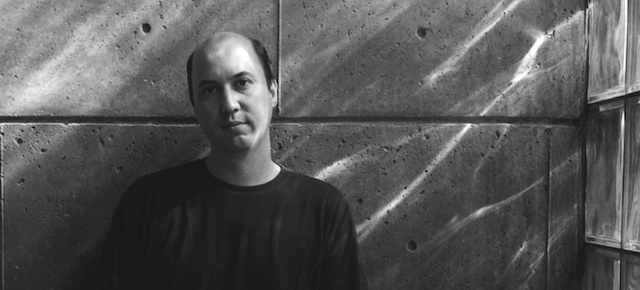 Composer Kurt Stallmann
Commissioned by the Chamber Music America Commissioning Program, Kurt Stallman's premiere Following Franz, Now for string quartet and electronics began with Stallman's analysis of Franz Schubert's unfinished string quartet Quartettsatz, a process that generated musical materials for his own quartet built directly from those contained in Schubert's score. Going far beyond musical quotation, Stallman challenged himself by imposing only small changes to Schubert's original materials – widening the opening range of pitches by a semitone, deriving all harmonic material from a few choice chords, or lengthening of the primary motif by a single sixteenth note – to develop a composition containing the "trace memory" of Schubert's original work. Enso will perform Schubert's Quartettsatz before Following Franz, Now so audiences can experience the transformation.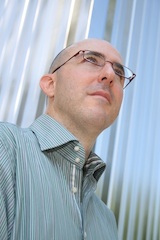 Musiqa Artistic Board member Rob Smith also directs the AURA contemporary ensemble at the Moores School Of Music. His composition for string quartet and The Art Of Conversation's second world premier Spin is inspired by the manic energy and immediacy of contemporary pop music as well as the exhilarating if queasy sensation of spinning. "A circle of fifths harmonic progression, canonic passages, modal figures that loop around the tonic, and uneven rhythmic patterns" are all a part of Spin's driving and energetic musical world.
"The Art Of Conversation" takes place March 26, 7:30 p.m. at The Hobby Center for the Performing Arts, Zilkha Hall, 800 Bagby. Ticket prices are $20-$40 with 50% off for seniors and students with ID. You can purchase tickets at www.musiqahouston.org.
At 7:00pm, Musiqa's Artistic Director Anthony Brandt presents "New to New Music," a pre-concert talk geared especially for those new to contemporary classical music.
This Friday at 12 noon Central time, tune in to KUHF 88.7 to hear the Enso Quartet, Kurt Stallman and Rob Smith interviewed live on The Front Row. KUHF streams online, so those of you around the country, check it out.