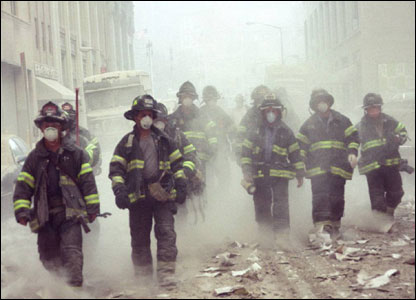 We Remember September 11 // 24 Hour WPRB Live Radio Marathon
At the 10th anniversary of September 11, Classical Discoveries with Marvin Rosen will present a 24 hour live radio marathon, totally devoted to music written by composers from many countries as a reaction to the unforgettable events of that day. The program will air on WPRB 103.3 Princeton and around the world at www.wprb.com and will start on Saturday, September 10 at 7:00pm ET until 7:00pm the next day, Sunday, September 11, 2011.  Marvin has already in quite impressive collection of 9/11 works some of which have already been broadcasted on his program, but he would like to get other compositions as well.
The call is for music written as a reaction to 9/11 that is within the Classical Discoveries and Avant-Garde Edition format, for any combination of instruments, voices and electronics. Non-commercial recordings are accepted as long they have good quality sound and are on CD (no MP3 and DVDs).
If you are sending a private recording:
§    You must have the name of the composer, title, and timing marked on the CD
§    all information including performers, composers bio, notes about work,  should fit in the CD tray.
§    CD should be placed in a plastic CD case to prevent scratching
§    Broadcast release form should be attached
Each composer whose work is selected will be notified prior to the broadcast.
Unused CDs will be not returned to composers, except if prepaid envelope is attached
Before sending any recordings, please contact Marvin for his postal mailing address at: marvinfor911@gmail.com.  Marvin has established this special e-mail address so that no mail will be lost. He will answer within 10 days of each inquiry, but if no answer is received please resend your email.
Deadline for accepting recordings is Friday, August 12, 2011.
For more information closer to the Marathon check the Classical Discoveries website, or Marvin's new blog MarvinTheCat.