[Ed. note: Please welcome one of our newest S21 shipmates, violinist/ composer Cornelius Dufallo. The New York Times' Steve Smith writes "As a violinist and a composer in the string quartet Ethel and the collective ensemble Ne(x)tworks, Cornelius Dufallo has made substantial contributions to New York's burgeoning new-music scene." I couldn't agree more, and look forward to his contributions to come. So take it away, Neil!]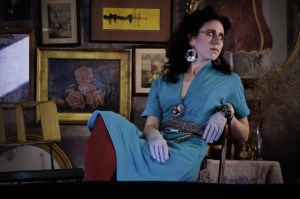 Life in ETHEL is frantic these days. In the midst of meetings, emails, conference calls, and intense rehearsals, I sometimes (sadly) lose touch with the sense of wonder that originally drew me to a life in contemporary music. Missy Mazzoli is one composer whose music always brings me back to a fundamental excitement about what I do. I have been working with Missy on her solo violin piece, Dissolve, O my Heart, which I will be performing at Bargemusic on October 5th (8PM) as part of my ongoing Journaling series.
Originally written for Jennifer Koh, the piece is essentially Missy's emotional reaction to J. S. Bach's D minor Chaconne (one of the great masterworks of the solo violin literature). She starts the piece with the same iconic d minor triad, in which, she explains,  the listener immediately "acknowledges the inevitable failure of the assignment." Missy is referring to the impossibility of achieving the structural perfection of Bach's work, and how, from her perspective, the only way to create her  own piece was to embrace it as a "failed Chaconne." It's a gorgeous failure, if you ask me. The version that I will be performing in October includes live electronics (three different kinds of digital delay), which Missy and I have been developing together.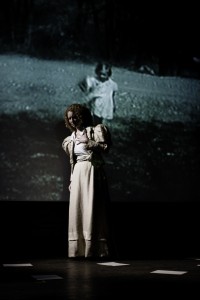 One of Missy's massive new projects is to create three operas, each one about "a fascinating female character from the 20th or 21st century." Part one of this trilogy, Song From The Uproar: The Lives and Deaths of Isabelle Eberhardt, is sure to be spellbinding. The libretto, co-written by Royce Vavrek and Missy, is based on the journals of Isabelle Eberhardt, and depicts more than a dozen scenes from Eberhardt's life. The opera begins at the moment of Eberhardt's death, and continues as a series of flashbacks.
Eberhardt, who was a Swiss writer and explorer of the early 20th century, has been alternately idolized and shunned as a symbol of female liberation. Missy points to Eberhardt's relentless search for personal freedom and independence, her complicated love life, and her gender ambiguity (as a cross-dressing female artist) as themes that continue to be relevant to women today. Another interesting through-line of the opera is how Eberhardt navigates the conflict between Eastern and Western cultures. Eberhardt moved to North Africa and converted to Islam when she was a young woman. "She fought in street battles in Algiers against the French," Missy explains, "but she was also working for the French as a journalist, so she was caught between these two worlds."
The opera, directed by Gia Forakis, has already been workshopped at Galapagos in Brooklyn, New York City Opera's VOX, and Bard College, and will be premiered at The Kitchen on February 24, 25, and March 1-3. Performers include singer Abigail Fischer and NOW ensemble; with films by Stephen Taylor.
Missy has some other exciting projects coming up, including two new pieces – one for the Albany Symphony, and one for cellist Maya Beiser. Her all-star band Victoire (Olivia De Prato, violin; Eileen Mack, clarinet; Lorna Krier, keayboards; Elenore Oppenheim, bass; and Missy on keyboards), whose CD Cathedral City was one of NPR's top ten classical albums of 2010, will be performing at the Bell House in Gowanus on October 17. Not to be missed!
This post was also published in Urban Modes