[Ed. note: Composer and Peabody Institute faculty member Judah Adashi  has this appreciation of Ralph Jackson, retiring after 10 years at the helm of music-rights organisation BMI.]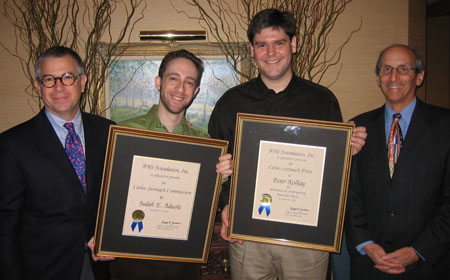 I met Ralph Jackson in June 2001, when I received a BMI Student Composer Award. As the head of BMI Classical (and later President of the BMI Foundation), Ralph knew this to be a momentous event in a young composer's life, not least because he himself had been a two-time recipient of the prize. One of the memorable charms of that initial encounter, as the winning composers gathered for dinner on the eve of the awards ceremony, was listening to Ralph recount his experience as a starry-eyed winner 25 years earlier. After dinner, Ralph welcomed all of us into the BMI fold.
To my surprise, this was only the beginning. My interaction with Ralph goes far beyond work registrations and royalty checks, though he has patiently fielded even the most mundane questions about these and other practical matters (always with the caveat, "remember, I am not a lawyer"). Ralph is continually on the lookout for opportunities that would be a good fit for particular composers on the BMI roster. It was Ralph who connected me with the Arc Duo, an ensemble that went on to commission, perform and record my music. And after several invitations from Ralph to apply for the BMI Foundation's Carlos Surinach Fund Commission, I was proud to accept the 2006 award from him.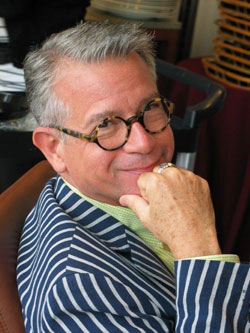 The fact that countless BMI composers could have written the preceding paragraphs captures the essence of Ralph's generosity: he is personally invested in each one of us. From time to time, in conversations with my parents, they ask whether I might do well to hire an agent. I tell them it isn't something I need or want to do; and besides, for all intents and purposes, I have one: Ralph Jackson. Apart from my family, it is difficult to imagine anyone taking as deep and genuine an interest in my music as he has over the past eleven years. When I look at the framed BMI certificates in my studio, I am buoyed by the thought of someone who has consistently believed in and supported what I do.
June 29, 2012 was Ralph's last day at BMI, after 32 years of devoted service. He has decided to retire, to pursue his gifts as a visual artist, explore new paths, and spend time with his husband David and their beloved dog, Ringo. BMI has named Deirdre Chadwick to succeed Ralph as head of classical music, and I feel that I can speak for my peers in saying that we are immensely excited to work with her. But Ralph will always occupy a singular place in my musical life, and in the lives of so many of my fellow composers. To borrow Kyle Gann's characterization of John Cage, Ralph has been "a walking, one-man healthy climate for new music." He is the quintessential musical citizen, a joyous spirit who has made the world of contemporary music a better place.