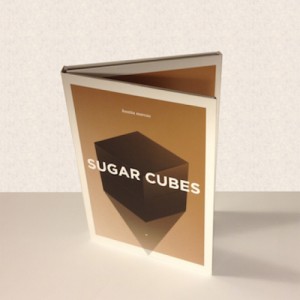 I thought I would let everyone here at Sequenza 21 know about Bunita Marcus' 60th birthday celebration tomorrow at 3:00pm at Roulette in Brooklyn.  This will also be the US premiere release of the recording cooperative Testklang's debut CD/DVD/Art object, all based on the music of Bunita Marcus.
Anyone interested in the S.E.M. Ensemble's "Beyond Cage" festival should definitely check this show out.  Marcus' music dedicated to both John Cage and Morton Feldman will be performed.
On this program, Testklang's pianist Marc Tritschler will perform works from the CD/DVD as well as the ever-popular "Julia," based on John Lennon's song of the same name.  The film-noir: "Sleeping Women" by filmmaker Aron Kitzig will also be presented.  Bunita Marcus herself will perform her composition "Untrammeled Thought" with cellist Christina Stripling.  The concert will end with the unforgettable "…But to Fashion a Lullaby for You" a 24-minute work for piano, written by Bunita Marcus in memory of Morton Feldman and at his request.  This work represents a totally new form of communication between the composer and the audience, where the deep feelings of the piece come through the music as a mysterious subtext, rather than represented in the music itself.
Following the concert will be a reception with birthday cake and refreshments.
The Testklang art object, designed by Fabian Lefelmann, will be on display.
For more information regarding Testklang's new CD/DVD "Sugar Cubes" see:
http://www.testklang.net/index.php/sugar_cubes_en.html
For information about Testklang's exclusive design object, see:
http://vimeo.com/46184781
Here's a review of the CD/DVD wort checking out:
http://exclaim.ca/Reviews/ImprovAndAvantGarde/bunita_marcus-sugar_cubes
Here's the full program:
Introductory Discussion with Bunita Marcus and pianist Marc Tritschler
"Sugar Cubes"
In memory of John Cage
Marc Tritschler, piano
(1996) 3+ minutes
"Merry Christmas Mrs. Whiting"
Marc Tritschler, piano
(1981) 3 minutes
"Sleeping Women" the film
Film by Aron Kitzig, music by Bunita Marcus, recorded by Ensemble Adapter
(1984) 10 minutes
Short Intermission
"Julia"
An original piano composition based on the John Lennon work of the same name
Marc Tritschler, piano
(1989) 8 minutes

"Untrammeled Thought"
Bunita Marcus, piano and Christina Stripling, cello
(1980) 8 minutes
"…But to Fashion a Lullaby for You"
In memory of Morton Feldman
Marc Tritschler, piano
(1988) 24 minutes