Continuing their collaborative efforts to spotlight the work of Missouri composers, the Columbia Civic Orchestra and the Mizzou New Music Initiative  have announced the selection of two orchestral works written by Missouri residents to be performed by the CCO at a concert in March. The two winning pieces were chosen in a statewide competition conducted under the auspices of the Missouri Composers Orchestra Project. The winners will receive a $500 honorarium from MOCOP's sponsor, the Sinquefield Charitable Foundation.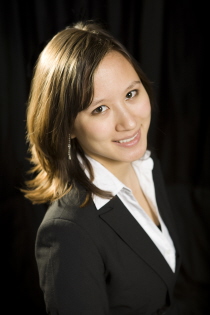 The work chosen in the Open category is Ravish and Mayhem by Stephanie Berg, a native of Parkville who earned her master's degree in composition from the University of Missouri last May and now lives in Columbia. The winning composition in the High School category is Appalachian Rhapsody by Dustin Dunn, a 16-year-old junior at South Iron High School in Ironton.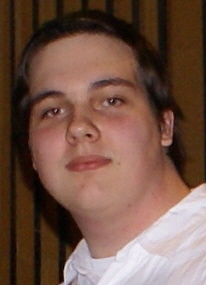 The winners were selected through a blind judging process by John Cheetham, professor emeritus of music theory and composition at the University of Missouri, and Bruce Gordon, former orchestra manager for CCO. The judges also awarded Honorable Mentions to Nicholas S. Omiccioli of Kansas City for his work flourishes, and to Patrick David Clark of Columbia for FE 700° C.
Both winning compositions will be performed by the Columbia Civic Orchestra as part of their annual concert of music by living composers at 7:00 p.m., Saturday, March 9 at Broadway Christian Church, 2601 West Broadway in Columbia. Tickets are $15 for individuals, $40 for a group of up to 5, and can be purchased in advance online at http://www.columbiachorale.com/ or at the door.
The concert also will spotlight several contemporary works for chorus, including the world premiere of La Terra Illuminata by Mizzou adjunct assistant professor Paul Seitz, a new piece commissioned specifically for CCO and the Columbia Chorale by the Sinquefield Charitable Foundation.
The Mizzou New Music Initiative is an array of programs intended to position the University of Missouri School of Music as a leading center in the areas of composition and new music, and is the direct result of the generous support of Dr. Jeanne and Mr. Rex Sinquefield and the Sinquefield Charitable Foundation. Mizzou has really been doing good stuff down that way the past few years, and it's important to remember that the heartland of America is just as much a breeding ground for new music, composers and performers, as are the two coasts. Keep it up!