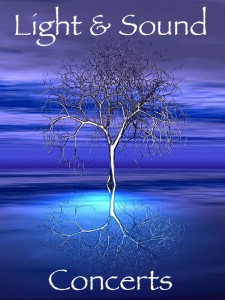 Light & Sound Concerts presents The Unusual Universe of Rob Schwimmer, two programs featuring theremin, continuum and piano virtuoso Rob Schwimmer on Friday, March 15 at 8:00 PM and Sunday. March 17 at 3: 00 PM at The Old Stone House, Washington Park, 336 Third Street (bet. 4th & 5th Avenues) in Brooklyn, New York. The park entrance faces 4th Avenue. This is presented as part of Light and Sound's Spring 2013 series.
Rob Schwimmer is an internationally known composer, pianist, theremin and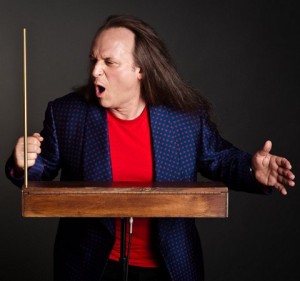 continuum player. As a founding member of the highly acclaimed Polygraph Lounge he performs regularly with his duo partner, multi-instrumentalist Mark Stewart, of Bang On A Can All Stars. Schwimmer is one of the top theremin virtuosos in the world. As an original member of The NY Theremin Society he has appeared as soloist with The Orchestra of St. Luke's at the prestigious Caramoor Festival and with The Little Orchestra of New York at Lincoln Center. Much more about him at http://www.robschwimmer.com/.
Tickets for the March 15 and 17 performances are $20 at the door, and are also available at http://www.brownpapertickets.com/event/347890. Also on March 17, at 2:00 PM Light & Sound will present a special 40 minute Family Concert & Conversation with the Artist – $15 for first adult, $5 for each additional family member. For more information, call 718-768-3195 or visit http://julianneviolin.com/LandSBlog/?page_id=249. A reception will follow each event.
Light & Sound, curated by its founder/director, violinist Julianne Klopotic, is a full spectrum performance series. Unique in its approach, the 2013 season includes performances informed by New/Experimental Music, Classical, Jazz/Rock and World Music.  Other Light & Sound Spring 2013 Old Stone House Series presentations are The Klopotic-Pierce-Zoernig Trio performing Schubert Piano Trios on April 5 and 6, David Hykes & The Harmonic Choir on April 19 and 21 and Glass Music Master Miguel Frasconi on May 17 and 19. More about the series at http://www.lightandsound-concerts.org.
The Old Stone House, a Historic House Trust of New York City site, commemorates the Vechte-Cortelyou House's unique place in Brooklyn and American history. Through exhibits, programs and events, they preserve the House's rich past while contributing to Brooklyn's contemporary cultural community. Visit them at http://theoldstonehouse.org/.