(Houston, TX) If Houston is becoming, as one young Houston-based composer puts it, a "hub for contemporary music," credit must be given to more than a few local ensembles, organizations, and venues that operate without institutional support and on shoestring budgets. Contemporary music ensembles made up of university professors and their students performing contemporary music in universities for other professors and students are nothing new. But composers who not only write, perform, and creatively program contemporary music and present it outside of academia in venues typically dedicated to performance art, experimental rock and underground noise? That's a little more interesting, and certainly more conducive to expanding audiences for 21st century composition.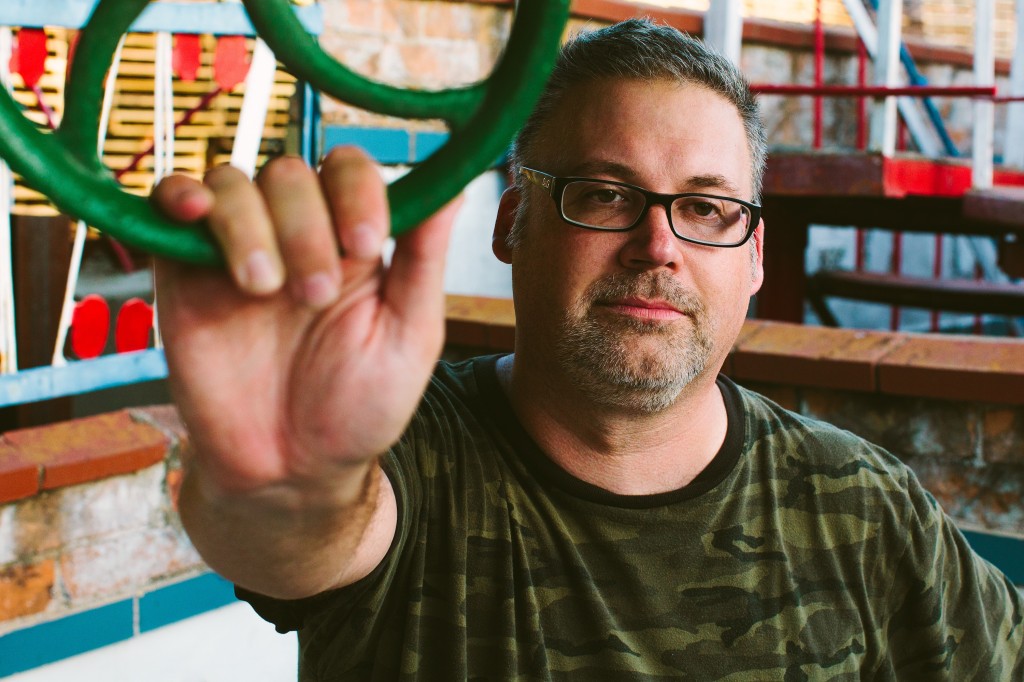 Houston-based composer Paul Connolly understands this. As the curator and producer of Brave New Waves, which was born out of electronic and video artist Jonathan Jindra's Binarium Sound Series and is currently Houston's only concert series dedicated solely to electronic music, Connolly has worked hard to bring seemingly disparate artists and audiences together to share and experience new sounds. On October 2,3, and 5, as part of the sixth annual Houston Fringe Festival, Connolly shifts roles from producer to composer to premier The Quiet Persistence Of Memory, an original electro-acoustic composition that, not surprisingly, will be performed by a wildly diverse collection of Houston musicians and improvisers.
The Quiet Persistence Of Memory is scored for bass, tenor, and soprano voices, viola, harp, contrabass, percussion, and analog modular sound tools. The ensemble Connolly has gathered to perform this work includes Aaron Bielish (viola), Kathy Fay (harp), Thomas Helton (double bass), Luke Hubley (percussion), John Pitale (percussion), Ben Lind (narration), Misha Penton (soprano), Matthew Robinson (tenor), and SPIKE the percussionist (percussion, electronics). Each of the three scheduled performances of The Quiet Persistence Of Memory will feature a slightly different configuration of the performers. The score, which Connolly describes as "a time-based grid that allows the performers to both see their part as well as existing parts of others that have been prerecorded," is augmented by live improvisation and accompanying visuals.
"When I first began conceptualizing the piece," says Connolly, "it probably had an equal balance between acoustic instruments and electronic material. However, the piece has evolved to where it has become very much a totally acoustic instrument work, with live electronics that are used almost like Foley in film. Very subtle, and simply providing a background that's not necessarily noticeable."
The title of the piece, aside from its nod to the surrealist painter Salvador Dali, refers to "the process by which information (i.e. memory) is encoded, stored and retrieved." Connolly's compositional process, which included recording studio performances by many of the participating musicians and incorporating those recordings into the piece for the same musicians to "remember" and react to in the live performances, speaks to the subject of how memory is utilized, disrupted, and (de)valued "in a hyper-information rich society."
No two of the three performances of the piece will be alike, and kudos must go to the folks behind the Houston Fringe Festival for scheduling multiple opportunities for audiences to hear and experience Connolly's music.
Paul Connolly presents The Quiet Persistence Of Memory October 2, 5, 9:30 PM and October 3, 8:00 PM at Super Happy Fun Land, 3801 Polk Street, Houston, TX. Part of the sixth annual Houston Fringe Festival.