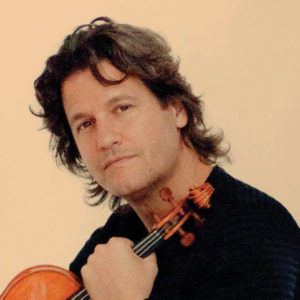 There aren't many cities in the American south where it can be fairly said that chamber music is more popular than shrimp and grits and Charleston is one of them. Each year, beginning in late May (May 25, this year), the historic Dock Street Theatre becomes home to the Bank of America Chamber Music series—11 unique programs, 33 total concerts—performed over a two-week period during Spoleto Festival USA.
"The Dock Theater seats about 450 people. We perform to 33 different audiences during the Festival and there is rarely an empty seat during any of the concerts. I don't know any other city in the world—big cities included—where that would happen," says Geoff Nuttall, whose official title is The Charles E. and Andrea L. Volpe Director for Chamber Music.
Nuttall's day job is co-founder and first violinist of the sensational St. Lawrence Quartet. Since he took over the Spoleto chamber programming from the venerable Charles Wadsworth in 2009, he has become much beloved by locals for his adventuresome programs, keen wit, musical knowledge, and radical hairstyle changes. The varied programs reflect Nuttall's eclectic tastes and passion for music within and beyond the traditional canon–as well as new music and young performers.
New to the Festival this year will be the JACK Quartet, one of the world's most in-demand string ensembles, known for their dedication to new American compositions. JACK will perform during Programs I – V, in works by such composers as Pauline Oliveros, Joshua Roman, and Philip Glass—including Glass's new String Quartet no. 8, which the JACK Quartet premiered in February 2018.
On Programs II and X respectively, JACK Quartet and English trombonist Peter Moore, who, in 2014 at just 18 years old, became the youngest musician ever appointed to the London Symphony Orchestra as co-principal trombonist, will play in world premieres by this year's Chamber Music series composer-in-residence Doug Balliett.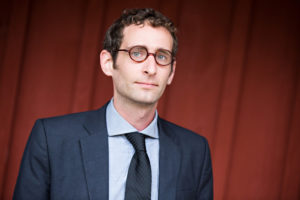 Balliett, whose music has been described by our friends at I Care If You Listen as "weird in the best possible way," is also an accomplished and active double bassist, radio personality, and Juilliard School professor. Four of his works will be presented during the Festival, including two world premieres: Gawain's Journey, an octet for St. Lawrence String Quartet and JACK Quartet, and Fanfare for Trombone, Double, Bass, and Bass Clarinet. Balliett will also play double bass on eight of the 11 programs.
And, if that's not enough, he has arranged the 1986 Queen song, "Who Wants to Live Forever" for 12 musicians. Appearing on Program XI, the arrangement will feature vocalist Paul Groves, a decorated tenor who has performed with the Metropolitan Opera for 25 seasons.
Each of the Bank of America Chamber Music series' 11 programs are performed three times with two performances daily at 11:00am and 1:00pm in the 463-seat Dock Street Theatre, located at 135 Church Street. The series is also recorded and broadcast by South Carolina Public Radio and syndicated nationally and internationally by the WFMT Radio Network.
Tickets to the 2018 Bank of America Chamber Music series can be purchased anytime at spoletousa.org or by calling the Festival box office at 843.579.3100 from 10:00am to 6:00pm Monday through Friday and from 10:00am to 2:00pm on Saturdays. Beginning May 1, tickets will be available at the box office as the Charleston Gaillard Center.