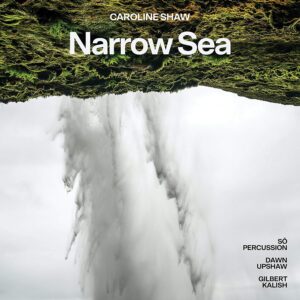 Caroline Shaw
Sō Percussion, Dawn Upshaw, and Gilbert Kalish
The Narrow Sea
Nonesuch CD/DL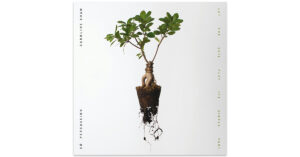 Caroline Shaw and So Percussion
Let the Soil Play its Simple Part
Nonesuch CD/DL
The last live performance I saw before the pandemic hit New York was Caroline Shaw with Sō Percussion at Miller Theatre, which I wrote about for Musical America. It was Shaw's debut as a solo vocalist (she has performed as an ensemble member in Roomful for Teeth for several years). Hearing these pieces again reminds me of the joy of concert life before the pandemic. I am glad to revisit them.
Two Nonesuch releases document the material she presented at Miller, one featuring Shaw as vocalist and the other the soprano Dawn Upshaw. Upshaw is joined by her longtime collaborator the pianist Gilbert Kalish.
The title piece on The Narrow Sea finds Shaw reworking spirituals from the 19th century collection Music from the Sacred Harp. The centerpiece is "Poor Wayfarin' Stranger," with a different tune to the timeless words. The instrumentation that accompanies the five parts of the piece is imaginative, including synthesizers, poured water, flower pots and the piano played like a dulcimer. Kalish and Sō Percussion collaborate well, particularly on the ghostly introduction to Part Three, which depicts shades of Henry Cowell. Upshaw sings with fluid legato and declaims the Sacred Harp texts vividly and emotively.
"Taxidermy" is an additional piece for Sō Percussion, who once again add flower pots to a considerable arsenal of percussion instruments. Steel pan and a hailstorm of chiming attacks swell and recede and are succeeded by layers of pitched percussion. A simple chord progression played by mallet instruments is elaborated by steel pan and a canon of spoken word is followed by the chord progression returning to serve as coda.
Let the Soil Play its Simple Part is a more collaborative venture, in which Shaw and Sō Percussion spent three days in a recording studio together creating an eclectic work, both textually and musically. It begins with "To the Sky," in which Shaw's voice is synthetically manipulated and set against mallet filigrees and Jason Treuting's syncopated drumming. "Other Song" was originally part of an orchestra piece that Shaw composed to celebrate Sarah Bareilles. Here it becomes a banquet of battery, with the Sō Percussion players bringing, as Shaw puts it,"all of their toys to the table."
Four of the pieces on the recording are duets. The title track is a duet between Shaw and steel pan specialist Josh Quillen. It features Shaw's characteristic free-floating chordal writing alongside stream-of-consciousness lyrics. "The Flood is Following Me" is a setting of James Joyce that is groove forward with Shaw's voice blending with keyboard harmonies and synth bass. It may be the first musical depiction of James Joyce with a hook. Joyce makes a reappearance on "A Veil Upon the Waves."
Perhaps the most enigmatic section of the piece is a radical revision of ABBA's "Lay All Your Love on Me," just a small section of the middle of the song for Shaw and a marimba playing a chorale-like progression, with a gradual accumulation of Sō Percussion members joining around the instrument to build out an ostinato. "Cast the Bells in Sand" features both an IDM ambience and elaborate drumming from Treuting. Treuting and Shaw duet on "Long Ago We Counted," which features nonsense syllables instead of conventional text.
A poem by Anne Carson is the text for "A Gradual Dazzle," with thrumming bass drum and a vibraphone outlining subtle harmony that underscores some of Shaw's most chromatic singing. The final song, "Some Bright Morning," is a duet with Eric Cha-Beach, who mostly plays a single note but finds numerous textures to animate it.  Shaw plays with the lyrics from another gospel standard, "I'll Fly Away," rendering the result in gentle melismas.
Both of these recordings display abundant imagination and felicitous collaborations. Recommended.
-Christian Carey