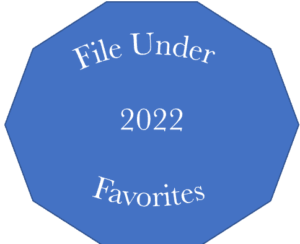 Andrew Mcintosh
Little Jimmy
Yarn/Wire
Kairos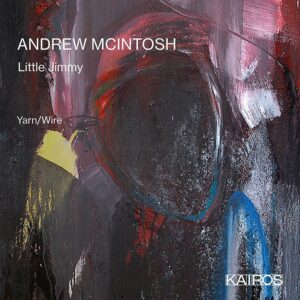 Composer and sound recordist Andrew Mcintosh has worked with Yarn/Wire, a quartet of two pianos and two percussionists, for over a decade, and this Kairos portrait CD demonstrates their keen musical connection. The title work references a special scene: recordings of Rosenita Saddle in Angeles National Forest, where Mcintosh routinely walked. It has since been ravaged by damage from wildfires. Sounds from wildlife, particularly wind, birds, and crunching underfoot during nature walks, connect Little Jimmy's title work and solo piano piece "I Have a Lot to Learn" with feelings of the loss of the Little Jimmy trail camp and verdant memories of vitality.  
Pianist Laura Barger opens the CD with "I Have a Lot to Say" (2019). Harmonics provide ritualistic punctuations. These alternate with brief, widely spaced enigmatic chords. Russell Greenberg plays the solo percussion piece "Learning." Featuring pitched percussion accompanied by environmental sounds and sine tones, the piece is a beguiling tone poem in which birdsong and mallet percussion create a sonorous treble register that the electronics halo with lower sonorities. The resultant blend creates a gradually evolving sound world that evokes connections between the natural world and the organicism of spectralism. 
"Little Jimmy" features all four of the performers in Yarn/Wire – Barger and Julia Den Boer, pianists; Greenberg and Sae Hashimoto, percussionists. Bowed vibraphone and quick altissimo runs from the piano begin the piece in tintinnabular style. In the second movement, wind and birdsong are haloed by slowly evolving pitches from bowed and pitched percussion; the pianos chime in with Messiaen-like birdsong of their own. The third movement is a brief interlude that brings back the initial treble gestures. The fourth movement, the longest at ten and a half minutes,  is intriguing. Here, bowed percussion and strummed piano strings combine to create shimmering, slowly evolving textures. The last section of the movement moves towards great aggressiveness, with a clangor of repeating patterns and low sine tones. It is well-crafted, but goes on too long with the same rhythmic attacks and dynamic relentlessness. Alternating piano chords and pitched percussion chimes elaborate the prior movements' harmonic structure in movement five. All of the various materials from previous movements are combined, leading off with birdsong and electronics, then piano harmonics and mallets. Feedback against birdsong is an interesting choice, and it seems to foretell the tragic end of Little Jimmy Trail. Repeated piano harmonics, triangle punctuations, and the insistence of birdsong and sine tone underscore this portentousness. Chimes toll, wind howls, there is a crescendo in the piano drones and bowed percussion, but nothing can repress the insistence of the nature sounds. A last tolling closes the piece with a sense of mourning rather than closure. Andrew McIntosh is a multalented creator. Little Jimmy provides his multiple muses, the natural world and longtime collaborators, a chance to interact in myriad, often beautiful, ways. It is one of our Favorites of 2022.
-Christian Carey