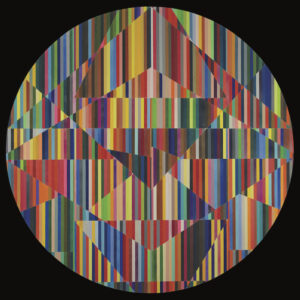 Sufjan Stevens – Reflections 
Timo Andres, Conor Hanick, piano
Asthmatic Kitty
Reflections is a studio version of Sufjan Steven's sixth collaboration with choreographer Justin Peck. Over the course of his career, Stevens has explored a number of genres: indie rock, electronica, and folk music. His work as a concert music composer shows considerable facility, with idiomatic, indeed virtuosic, writing for piano duo. 
The opening track, "Ekstasis" begins the ballet with emphatic, thickly voiced chords and glissandos, followed by brilliant passagework and a briefly inserted swinging melody. Pianists Timo Andres and Conor Hanick are perfect for the challenges posed here and perform all of the twists and turns of "Ekstasis" completely in sync. "Revanche" plays with color chords in chromatic formations: a bit of a hat tip to Messiaen. "Euphoros," as one might expect, is ebullient, with repeated neo-classical motives, a lá Stravinsky, that are again periodically interrupted by glissandos. 
"Mnemosyne" begins in hushed dynamics. Here, instead of neo-classical tropes, Stevens explores impressionism through a post-minimal lens, with limpid filigrees and modal tunes. The control exerted by the pianists here is quite affecting. "Rodinia" lives in a similar pocket, with the balletic feeling of the Debussy Arabesques. "Reflexion" concludes the ballet with triple time sequences that swirl upward and then reenter until we are left with an abrupt, unresolved close. 
The piece "And I Shall Come to You Like a Stormtrooper Dressed in Drag Serving Imperial Realness" provides a swath of good-humored writing. It tasks the pianists with following one another in post-minimal riffs, a little bit of Cantina Bar swagger, and  building mountain tall chords. Puckish arpeggiations that hint at an undercurrent of John Williams provide a jocular juxtaposition to the grandeur of the piece's bravura postures. Partway through, a whole-tone, gamelan-like interlude briefly interrupts, only to be replaced by fortissimo rolled chords in scalar patterns. A thinned out version of this upward sequence sends the piece into a misty, quiet close. Great fun.
-Christian Carey