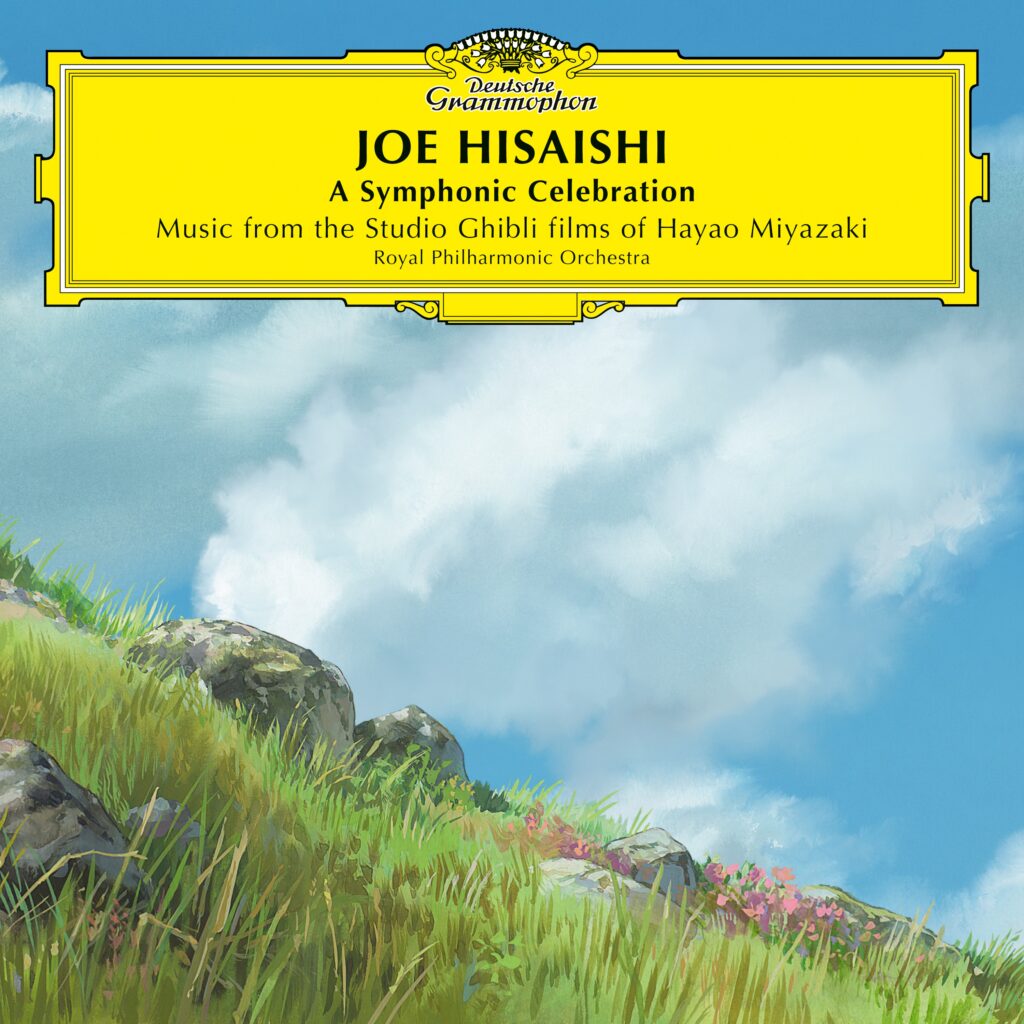 Many people's first exposure to the world of Studio Ghibli and its star director, Hayao Miyazaki, was My Neighbor Totoro. For me, it was Laputa: Castle in the Sky. I will never forget my reaction to the opening sequence, during which Sheeta, the sole living heiress of the eponymous all-but-forgotten realm, falls from an airship. As she hurtles toward the earth below, eyes closed as if resigned to this tragic fate, her crystal necklace begins to glow, imbuing enough power in its slender cord to bring her to the softest of landings into the arms of protagonist Pazu.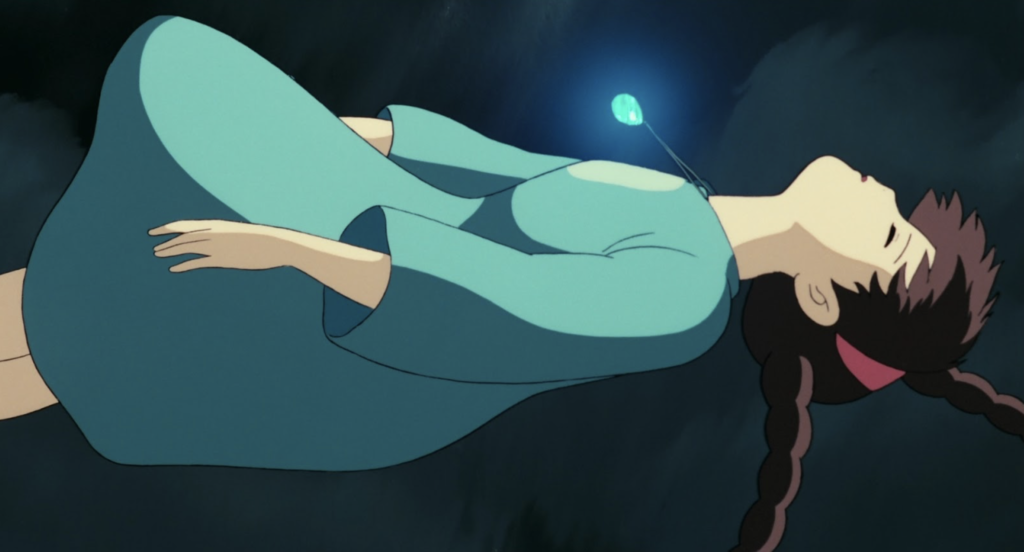 Nothing prepared me, however, for the music of Joe Hisaishi. Such emotional circuits are part and parcel of his scoring at its most glorious: building a free fall of anticipation before settling into the inner lives of Miyazaki's timeless characters. And surely, this conspectus from Deutsche Grammophon provides a long-overdue account of Hisaishi's melodic gifts. A Symphonic Celebration reminds us of one key reason why Miyazaki's oeuvre owns so much valuable real estate in the hearts of children and adults alike. Each image has a song.
While Michael Beek's liner notes rightly place Miyazaki/Hisaishi among the ranks of Spielberg/Williams, Zemeckis/Silvestri, Burton/Elfman, and Fellini/Rota, I might also add Lynch/Badalamenti, especially since the latter dream team closely mirrors the creative process of Hisaishi, who has often composed music for a Miyazaki picture based only on sketches and ideas before a single frame is drawn. Beek goes on to characterize the album's program as "Joe Hisaishi's musical vision freed from the bounds of film, but this time given even more space and, if it's at all possible, even more heart and soul." This is at once to the album's credit and detriment.
But first, the music, which begins where it must: with Nausicaä of the Valley of the Wind (1984), their inaugural collaboration. As the first of ten reimagined suites, it packs a punch of tympani and orchestral splendor that resolves into the clarion strains of what may be Hisaishi's most timeless theme. The Royal Philharmonic Orchestra artfully brushes in the details under the composer's baton. The addition of choir adds a surreal sense of humanity to music for a film that still feels quite distant from who we are now, yet so familiar, while the children's singing is a haunting remnant of carefree abundance. This sets a tone that can be difficult to read because the suites often shift so quickly from one motif to the other that one's memories of certain scenes and characters get interrupted. Still, there are some stunning passages to savor, especially in the finale, that recapture some of the magic.
Just as Nausicaä finds its groove toward the end, Kiki's Delivery Service (1989) is refined from note one, as the wide-eyed wonder of the titular witch setting off for the adventure of independent living blossoms across the foreground. The percussive touches and fervent string playing give way to a creamy center, while the solo violin of Stephen Morris carries a rich emotional cargo. An especially successful arrangement.
Princess Mononoke (1997) tills martial ground, cultivating the soprano of Grace Davidson, who does a splendid job with the Japanese intonation, as also in Ponyo on the Cliff by the Sea(2008), while The Wind Rises (2013) introduces the mandolin of Avi Avital for a more cobblestoned sound. The latter points to Miyazaki's fascination with flight and air travel, as played out further in Castle in the Sky (1986), which is smart for opening with Pazu's bugled morning call but less so for taking up the theme with choir when the piano was so crucial to the original soundtrack. Moreover, the concluding melodrama feels rather out of character with the film's tender heart. Thankfully, we get plenty of Hisaishi at the keyboard in Porco Rosso (1992), which evokes its quirky mélange with tasteful subtlety, taken up by clarinet and strings.
The biggest disappointment is Howl's Moving Castle (2004), which has so much grace and poise in the original, yet here, despite being the longest of the program, seems rushed. That said, it does contain some of Hisaishi's most masterful work, especially "Merry-Go-Round of Life," which gloriously consummates a flirtatious appearance early on.
Spirited Away (2001) gives us more of Hisaishi's distinctive pianism (again, this connects him to Badalamenti, whose keyboard playing was always so grounded in the soul), paired with the breathy vocals of Hisaishi's daughter, Mai Fujisawa (who also sang the original Nausicäa theme). Her voice is auto-tuned, which is rather odd in a classical album, even as it plays creatively with the fringes of a genre that has grown with the times. If anything, this pop sensibility gives it an interesting appeal.
And so, we return to My Neighbor Totoro (1988), a story seared into my memory after seeing the film literally hundreds of times when it was the only one my three-going-on-four-year-old would watch at the time. Miyazaki himself once characterized Totoro as the embodiment of Japan in its transition into modernism, as evidenced by his parallels with Alice in Wonderland and Mary Poppins, and I have grown to appreciate its depths far more as an adult. Originally shown as the B picture of a double feature after Grave of the Fireflies (directed by studio mate Isao Takahata), it contrasted the reality of a war-torn Japan with the fantasy of a rural imaginary in anticipation of a hopeful future. Hisaishi adds to such inversions, beginning his suite under cover of night, whereas the film opens in the brightness of day.
Perhaps the ultimate question regarding A Symphonic Celebration is whether this music would survive without its cinematic associations. While my bias as someone in whose fibers frames of Miyazaki's films are deeply embedded leads me toward a "no," time will tell how it reads to new listeners as a standalone experience. Given that the arrangements are so far from home, I yearn for the moving images and their original sound palettes—missing, for example, the electronics that make Nausicaä and Totoro such delightfully nostalgic productions of their time. And while one could make a strong case for including the Totoro theme song in English since it was such an international success (even if the tessellated choral arrangement lacks the charm of Sonya Isaacs in the Disney dub), I wonder what meaning the English version of Ponyo's theme song offers to someone ignorant of the film, or to Japanese fans, for that matter. Of course, we cannot necessarily expect the colors and textures to be the same. Still, I would recommend that anyone new to Joe Hisaishi watch, rewatch, and absorb Miyazaki's films long before putting this album in cue.