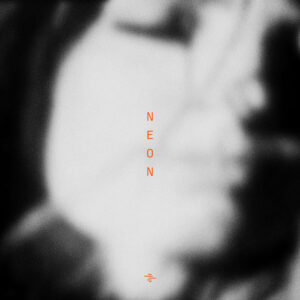 Manchester Collective
Neon
Bedroom Community
Alex Jakeman, Flute; Oliver Pashley, Clarinet; Rakhi Singh, Violin; 
Hannah Roberts, Cello; Beibei Wang, Vibraphone; Katherine Tinker, Piano 
Manchester Collective's fourth recording, Neon, includes totemic pieces by Steve Reich and Julius Eastman, as well as works by Hannah Peel and the first concert music composition by Lyra Pramuk. It is a well-considered and excellently performed program.
The centerpiece is Steve Reich's Double Sextet, a work for two "Pierrot plus Percussion" ensembles that won the 2009 Pulitzer Prize. The piece can either be performed live by twelve musicians or by a single sextet against an overdubbed rendition of the second grouping. Manchester Collective opts for the latter. The performance is so tight that the lines between live and recorded are erased. This is due in no small part to the energetic and laser beam focused playing of violinist Rakhi Singh and cellist Hannah Roberts. Double Sextet is one of the best of Reich's later compositions and this performance is a welcome addition to his recording catalog. 
Julius Eastman's "Joy Boy" begins with vocal improvisations that display a surprisingly Reich-like harmony. Pitched percussion and repeated ululations bring the performance to a cadence point, after which the instruments vie for dominance in the texture. The second section is based on just a few harmonies, but their elongation and the sudden eruptions that periodically occur keep things interesting. 
In an affectionate homage, Hannah Peel tropes ideas and sounds from Steve Reich in the recording's title piece. We are treated to some flavors reminiscent of Double Sextet, but also samples from Shinjuku train station, a nod, albeit a far less angsty one, to Reich's Different Trains. Peel is expert at bringing together these disparate strands. The first movement, "Shinjuku," is ostinato filled and brightly hued. The second movement, "Born of Breath," has some lovely clarinet writing for Oliver Pashley, a fine player with excellent control of limpid runs and upper register forays. Flutist Alex Jakeman is compelling too. Here she contributes shorter lines, often dramatic in the timing of their appearances. Less minimal in design than the other movements, it has a beguiling ambience. The finale, "Vanishing," features vibraphone and piano, played with keen attention to dynamic shadings by Beibei Wang and Katherine Tinker, with repeated patternings from the rest of the group coalescing into a lovely surface.
Lyra Pramuk produced Neon and, encouraged by the group, tried her hand at creating a composition for them. A producer, vocalist, performance artist, and composer of electronica, it is not surprising that she excels in adding another component to her polyartist career. Of her work Quanta, she says,  "There is no universal time. Quanta explores the notion that each of us has an individual sense of how time traces through our lives."
The ticking of a grandfather clock opens the piece, at first keeping strict time, then devolving into varying tempos, and finally stopping. Sustained tones emerge from the grandfather clock's ticking, followed by a diatonic duet for clarinet and cello. Shimmering vibraphone announces the return of the rest of the ensemble, playing extended triadic harmonies to accompany successive solos from each of the wind and string players. The language is lush, with overlapping lines from the entire group creating a tapestry of interwoven melody. The next section adds flute trills, glissandos, and pizzicato to further enhance the texture. A long decrescendo compresses the material until it vanishes. Pramuk's Opus 1 suggests she should add more concert music to her resume. 
Neon features a thoroughly engaging program and talented ensemble. Recommended.
-Christian Carey