---
Rzewski Plays
Rzewski
---
by Jerry Bowles
There are events in everyone's life that are unforgettable---the death of someone you love, say, or the first time you have sex or eat sushi. For lovers of new music, hearing American composer Frederic Rzewski's piano masterpiece The People United Will Never Be Divided for first time falls into that category.
Originally commissioned by and written for Ursula Oppens as a piece to commemorate the American bicentennial, The People... is a simple and haunting Chilean political protest song upon which the 64-year-old Rzewski (pronounced ZHEV-ski) developed a series of 36 variations of jaw-dropping originality. For nearly an hour, Rzewski astonishes the ear with sounds that you simply have not heard before.
In what is certainly one of the most important and welcome new releases of the year, Nonesuch has just issued Rzewski Plays Rzewski: Piano Works, 1975-1999, a
seven-disc box set that contains all of the master's "greatest hits." (Alas, we're not on Nonesuch's review copy list so we had to save up to buy a copy. Fortunately, Rzewski must have demanded that they keep the price down; Amazon has the monster box for $45.99.)
Born in Westfield, Massachusetts in 1938, Rzewski studied composition with giants of American 20th-century music, including Randall Thompson, Walter Piston, Roger Sessions and Milton Babbitt. He became politically active in the 1960s, and produced works frankly inspired by contemporary social issues, such as musical settings of a letter from a prisoner at Attica and a soldier in Vietnam.
Long an expatriate, Rzewski went to Italy in 1960, where he studied with Luigi Dallapiccola and met Severino Gazzelloni, with whom he performed in a number of concerts, thus beginning a career as a performer of new piano music. Rzewski's early friendship with Christian Wolff and David Behrman, and (through Wolff) his acquaintance with John Cage and David Tudor strongly influenced his development in both composition and performance. In Rome in the mid-sixties, together with Alvin Curran and Richard Teitelbaum, he formed the free improvisation group Musica Elettronica Viva in Rome. He later toured as a pianist with Karlheinz Stockhausen although he was a close friend of and musical co-conspirator of British radical Cornelius Cardew, who once wrote a book titled "Stockhausen Serves Imperialism."
Since 1977, Rzewski has been Professor of Composition at the Conservatoire Royal de Musique in Liege, Belgium.
Rzewski is a formidable pianist as well as an audacious stage perfomer. His 32-minute "oratorio" for solo piano, De Profundis, he writes, "demands a combination of virtuoso technique and a total lack of inhibition on stage, thus virtually guaranteeing that no mediocre or conventional performer will dare to go near it."
Composed in 1991, it requires the pianist to simultaneously play and recite a deeply moving Oscar Wilde letter written while Wilde was jailed for homosexual practices.
Two discs are devoted to the first four parts of The Road, a "novel" for solo piano, still in progress. Divided into "miles" -- short pieces intended to work like chapters -- the full score when completed next year will last around eight hours. The piece is filled puncuated by raggedy marches and train whistles, as Rzewski plays and sings and even reads in Russian from Gogol's "The Nose."
A 45-minute Piano Sonata from 1991 pieces together fragments of the medieval plainchant L'Homme Armé with Ring Around the Rosy, Santa Claus Is Coming to Town, Johnny I Hardly Knew Ye, John Lennon's Give Peace a Chance and Three Blind Mice in a dazzling first movement. The second movement is a long set of variations on Taps. The final movement is 27 variations on the plainchant tune.
For Rzewski fans, the appearance of this Nonesuch treasure trove is an occasion to celebrate--better than sex or sushi (or at least sushi). For first-time Rzewski listeners, it's a chance to get to know the 21st century's Franz Liszt and hear some music you'll never forget.
---
WE ARE THE WORLD: We call it, for want of a better term, World Music, and it is rapidly invading and subverting every other genre. The tenth London Jazz Festival, which opens this weekend, is approximately two-thirds World. World Music represents a process that is as old as music itself - a meeting of two sonorities that yields new harmonic energy. It's the way music has always grown, and there are signs that World may be leading white men's music, both commercial and classical, out of protracted impotence." La Scena Musicale 11/14/02

WHEN IT ALL CHANGED IN NEW YORK: It's possible to consider the history of music in the 20th Century in many ways, but, given the increasing globalization of culture, geographic boundaries have become less and less relevant. There was a time, though, in New York, at the middle of the century, when the course of music history changed forever. The Guardian (UK) 11/15/02

ALL THAT MONEY AND THEY STILL DON'T MAKE A SOUND: "Sotheby's will be auctioning two important manuscripts relating to Wagner's Tristan und Isolde on December 6. The autographed libretto of Tristan und Isolde – which Sotheby's describes as 'written in Wagner's beautiful calligraphic hand' – is estimated to fetch between £200,000-£300,000. This price is expected to be eclipsed, however, by the autographed manuscript of the Wesendonck Lieder, also included in the sale, with an estimated price of £500,000-£700,000." Gramophone 11/12/02

VIRGIN STRAD SOLD: A Stradivarius violin, thought never to have been played in public concert before, sold at auction this week for £608,750. "There are thought to be only 500 remaining examples of Stradivari's skills and the Christie's violin was made when he was 82 years old." BBC 11/13/02

VENICE OPERA HOUSE'S REOPENING DATE ANNOUNCED: Venice's famed La Fenice Opera House will reopen December 14, 2003, says the city's mayor. The theatre burned down during renovations in 1996, and repairs have been clowed by scandal and corruption. Andante (AP) 11/12/02

SAY HELLO TO OPERABOBB: The internet is great for amassing huge amounts of information, accessible with just a few clicks. But it also gives people with a passion and expertise a way of sharing it with the world. Looking for opera tips? Say hi to Operabobb, a Northern California opera lover with an e-mail newsletter that dishes on all things opera. San Jose Mercury-News 11/12/02

SOPHIE'S CHOICE, THE OPERA: Creating art about the Holocaust is always a dangerous proposition. Few subjects in history are so divisive, so horrifying, and so starkly antithetical to objective analysis as the wholesale slaughter of Europe's Jewish population, and the events of that dark time often seem to defy any attempt to fit them to traditional artistic mediums. "Yet this is what Nicholas Maw - whose adaptation of William Styron's novel Sophie's Choice will be performed at Covent Garden next month - has bravely attempted." The Observer (UK) 11/17/02

BUY YOUR OWN SYMPHONY! Commissioning a piece of music isn't nearly as hard or expensive as you might think. In fact, you don't even have to know anything at all about music! Just open that checkbook, and tell the composer to write you something purty, preferably in a major key... The Telegraph (UK) 11/16/02

MUSIC IS THE BEST ANESTHESIA, APPARENTLY: When pianist and composer Terese Kaptur needed surgery recently, she decided to forego the hospital's offer of general anesthesia. In place of the knockout drops, Kaptur substituted a mild local anesthetic combined with the music of a Pittsburgh Symphony Orchestra violist who stood at her bedside playing long, steady tones. (No viola jokes, please.) The doctors performing the procedure were stunned, but reported that Ms. Kaptur was completely calm despite the intense pain such a procedure should cause. Pittsburgh Post-Gazette 11/14/02

VANSKA IN THE WINGS: What is it about Finland and music these days? Some the best, hottest young conductors are Finnish, and they're taking oversome of the world's leading orchestras. "There must be more conductors of international class per capita in Finland than anywhere else in the world." Is Osmo Vanska, recently appointed music director of the Minnesota Orchestra, the next Finnish star? Washington Post 11/17/02
Last Week's News
PLAY ALONG WITH
THE LONDON SINFONIETTA
---
The London Sinfonietta has collaborated with composer Sam Hayden, artist Eduardo Carrillo and 3D Music Creative Director Gabi Braun to produce 3D Music, an online interactive composition.
Combining the look and feel of a computer games with the sound of serious contemporary music, 3D Music is the latest in a string of inventive projects by the ensemble, now known as one of the UK's premier new music groups.
Users can explore a three dimensional virtual envirnment, collecting and manipulating objects and the experiencing the music they make.
The project was funded with help from the Arts Council of England's Collaborative Arts Unit.
For more information, and to experience the work for yourself, visit 3D Music
---

Part 2 A celebration of 20 years of music commissioned by Meet The Composer
Join NewMusicBox for Part 2 of the monstrous webcast of The Works, a 12-hour long marathon concert celebrating 20 years of American music commissioned by Meet the Composer.
The second installment features over 5 hours of entertainment including works by: John Luther Adams Milton Babbitt David Baker Eve Beglarian Martin Bresnick Mary Ellen Childs John Corigliano Randall Davidson Anthony Davis Fred Frith Jin Hi Kim Oliver Lake Libby Larsen Stephen Paulus Terry Riley Wadada Leo Smith Julia Wolfe
Classical Grammy Winners
---
Previous Interviews/Profiles
Simon Rattle,
Michael Gordon,
Benjamin Lees,
Scott Lindroth,
David Felder,
Mark-Anthony Turnage,
Erkki-Sven Tüür,
John Luther Adams,
Brett Dea
n,
Judith Lang Zaimont,
Meyer Kupferman,
Evan Chambers,
Poul Ruders,
Steven R. Gerber,
Gloria Coates
Previous Articles/
Busoni The Visionary
The Composer of the Moment: Mark-Anthony Turnage
Electronic Music
Voices: Henze at 75
Henze Meets Emenim
On Finding Kurtag
Charles Ruggles: When Men Were Men
Ballet Mécanique
The Adams Chronicles

---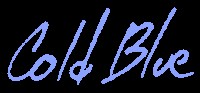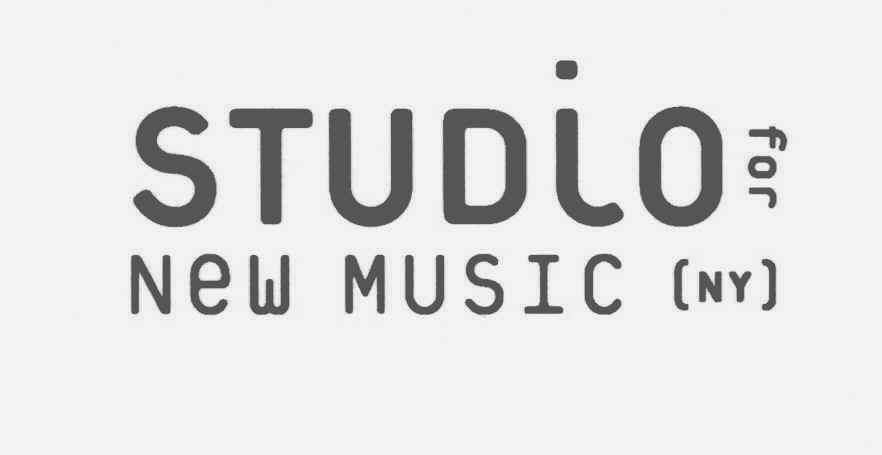 ---
Record companies, artists and publicists are invited to submit CDs to be considered for our Editor's Pick's of the month. Send to: Jerry Bowles, Editor, Sequenza 21, 340 W. 57th Street, 12B, NY, NY 10019 Also, feel free to nominate your favorite composer-- even if it's you--for Spotlight of the Week.
---