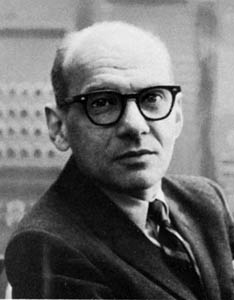 A few people asked me which works would I would recommend to serve as a starter course for Milton Babbitt's work. That's a tricky one: I'd say
String Quartets Nos. 2 & 6
Partitions
Around the Horn
Piano Concerti
Philomel
All Set.
Any other suggested Babbitt samplers out there?
Here's a wonderful essay in remembrance of Milton by David Rakowski.
Over at my blog File Under ? , I've shared some of my own memories of Milton.