"How can music 'speak' and how do we have knowledge of it? What is its potential to express, represent, and communicate? How has changing expertise concerning sonic and musical knowledge shaped these questions across time and space?"
These are the questions that inspired the interdisciplinary conference entitled "Music: Cognition, Technology, Society" that will take place at Cornell University this weekend, May 11 – 13.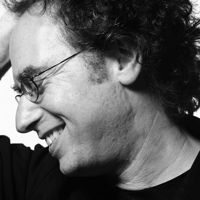 The conference will spotlight Tod Machover (Massachusetts Institute of Technology) in a dual-role as guest composer and keynote speaker. Other keynote speakers include Eric Clarke (University of Oxford), Ichiro Fujinaga (McGill University) and Robert Gjerdingen (Northwestern University). The Argento Chamber Ensemble serves as the conference's guest ensemble-in-residence and will perform electroacoustic and acoustic works selected through an international call-for-scores.
Drawing on a wide range of scholarship across multiple disciplines, and featuring both musical performances and paper presentations, the MCTS Conference will present four keynote lectures, three performances, and seven paper sessions, covering a diverse works and broad range of aesthetics. Highlights include:
Friday, May 11 at 1:00 pm: The Cornell Avant-Garde Ensemble (CAGE) performs free improvisations using acoustic and electronic instruments.
Friday, May 11 at 2:30 pm: Robert Gjerdingen's keynote lecture,  "Schema Theory Today: Challenges and Opportunities."
Friday, May 11 at 7:15 pm: Tod Machover's keynote lecture, "Extending Performance: Onstage, Inside, Interconnected."
Friday, May 11 at 8:30 pm: The Argento Ensemble performs Machover's Another Life for mixed chamber ensemble, and other chamber works by Christopher Chandler (the resonance after…), Bryan Christian (Walk), Sean Friar (Scale 9), Amit Gilutz (Miscellaneous Romance No. 1), Juraj Kojs (Re-route), and Eric Lindsay (Town's Gonna Talk).
Saturday, May 12 at 1:30 pm: Eric Clarke's keynote lecture, "Explorations in Virtual Space: Music Perception and Recorded Music."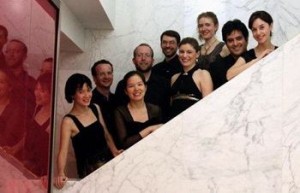 Saturday, May 12 at 8pm: Concert featuring electroacoustic and fixed electronic media works by Taylan Cihan/Eliot Bates (Zey-glitch), Nicholas Cline (Homage to La Monte Young),  Nathan Davis (Ecology No. 8), Peter Van Zandt Lane (Hydromancer), Stelios Manousakis (Megas Diakosmos), Nicola Monopoli (The Rite of Judgment), Christopher Stark (Two-Handed Storytelling).
Sunday, May 13 at 11:45 am: Ichiro Fujinaga's keynote lecture, "The Research Program at the Distributed Digital Music Archives and Libraries Laboratory."
Paper presentation session topics cover a variety of topics, such as "Patterns, schemata and systems," "Improvisation," "Text, technology and the voice," "Psychology and the sonic object," "Instruments and soundscapes," and "Music Informational Retrieval."
For a full schedule we invite you to visit our website.
This conference was organized by graduate students in the Department of Music at Cornell University – musicologists Evan Cortens and Caroline Waight; composers Taylan Cihan and Eric Nathan. We hope to see you in Ithaca.