On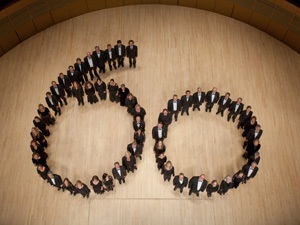 Tuesday evening in New York City, Edmonton is taking Carnegie Hall by storm.
The "Spring for Music" series, a yearly Carnegie event, is an opportunity for symphony orchestras around North America to come and present their work in New York City- an opportunity that would not necessarily be possible for some of these orchestras if "Spring for Music" did not exist. This Tuesday will see the Carnegie debut of the Edmonton Symphony Orchestra, an up-and-coming star in the symphonic world.
The Edmonton Symphony Orchestra is celebrating its 60-year anniversary this year. An integral and beloved part of the Edmonton community, the orchestra is travelling to Carnegie to present a program made up mostly of works they have commissioned over the years, with the exception of Martinu's first symphony.  There is something thrilling about the three Canadian composers being featured on the program. Their voices are unique, in a way that only 21st-Century composers could be. Their inspirations and tastes range from Beethoven, to Brahms, to Stravinsky, to Adams; and they were not shy to have open conversations with me about their work.
John Estacio, whose piece "Triple Concerto" is being performed this Tuesday evening, began his compositional life as a young teenage film-scorer, working with his buddies to write music for their short films.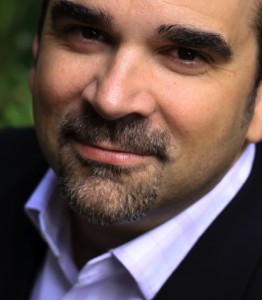 Mr. Estacio told me that he is always drawn to drama and theatrical works saying, "I love telling stories, either verbally or through music. I'm always drawn to ask – 'What am I trying to say [in this piece]?'" Mr. Estacio's concerto, first premiered in 1997, has been edited since it was last heard. He told me that he looks at the piece now with "adult eyes".  Revisiting this piece after fifteen years, Mr. Estacio can now make changes he wished he could have after hearing the premiere, but also he sees his work in a different light. "Originally there was a transitional movement that was a loud, thunderous moment for the orchestra," he said, "It was an 'I must flex my muscles' moment." This movement was cut, as he put it, "to make the piece flow better as a whole." This was the reason for most of the changes he made, so I greatly anticipate the matured and aged piece that is his Triple Concerto. The soloists are pianist Angela Cheng, violinist Juliette Kang, and cellist Denise Djokic. Mr. Estacio mentioned that he was greatly influenced by the triple concerto of Beethoven when writing this piece. Beethoven, being the master teacher that he was and is, taught Estacio, "to allow each player to have their own solo moments, but in general to, treat the soloists as a trio".
As a composer, Mr. Estacio has been involved with the Edmonton Symphony Orchestra since the early 1990s, being their first Composer-In-Residence- a position he held for nine years. He told me that what makes the orchestra so special is not only their consummate musicianship, but also their open-mindedness and their efforts to make their music relevant to the community. "They have been able to adapt to what is going on right now in the musical world," he told me. All three composers mentioned to me that though Canada has been a long time supporter of the arts, Government cutbacks have made times tougher. "The pool of money seems to shrink.", as Mr. Estacio said. "Edmonton has been very strong and very mindful of the arts. The symphony went through a low point about ten years ago, and the community was very helpful in supporting the orchestra through those tough times."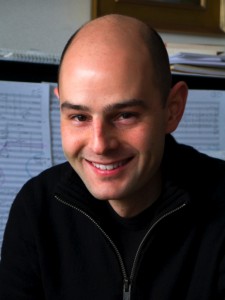 Robert Rival, the second composer to be featured on the program, will have his Carnegie Hall compositional debut this Tuesday evening. His piece, "Lullaby", was inspired by the idea of rocking his son to sleep. As only a true composer could do, he realized that the "rocking" motion was just as effective if, "I kept the pulse study, but kept shifting the accents – the musical equivalent of which would be mixed meter." Rival mentioned that this rhythmic idea, along with embedding his son's name (Raphael) as the melody, created the framework for this piece.
Rival mentioned that though he has just come to Edmonton, he feels immensely welcomed by the community. He says that the Edmonton Symphony Orchestra is very open minded, and works to, "create a relationship between audience and musicians." This is apparent not only through the orchestra's eclectic concert programming, or their shifting concert times (starting sometimes as late as 9:30 PM), but also through their specialized outreach into educational institutions. According to Rival the musicians are in the schools on a regular basis, and have specialized educational programs for students from Kindergarten through College. The orchestra also offers special discounted tickets to audience members ages 18 to 29.
This "relationship" is clearly a two-way street.  "Close to 1,000 people from the Edmonton community are coming to Carnegie Hall to support the orchestra. Even the Mayor is coming," Rival told me. In some regards, it seems as if the Edmonton Symphony Orchestra has a fanbase more likened to a sports team than an orchestra. The diehard fans even come for the away games. In a way, though, this might be just what we need – people taking pride in musicians and artists from their communities in the same way they take pride from their sports teams. Instead of sports jerseys, I see tuxedo shirts with players' names written on the back. Instead of commentators discussing the pitcher's great curveball, I see them talking about the conductor's tremendously effective "three" pattern. Instead of selling sports gear in the gift shop (bats, sticks, etc.), I see them selling batons. All in all, though, this orchestra is clearly doing something right. The Edmonton Symphony Orchestra should serve as a model to all other local and regional orchestras around the world on how to be alive and thriving today.
The last of the three commissioned composers being featured on the ESO's concert is Alan Gilliland, also seeing his compositional Carnegie Hall debut with his piece, "Dreaming of the Masters III." The two pieces that came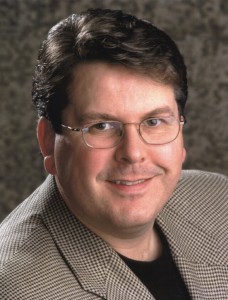 before this third installment were each Jazz influenced, so clearly I was eager to find out if this piece would be in the same style. "Yes this is still a "jazz" concerto." he wrote to me, "The first two were very clearly homages to the jazz greats of the instrument I was writing for. This 'Dreaming' is more about the trumpet in contemporary music. Movement I is the jazz movement, with a slow New Orleans blues and an up-tempo swing section. Movement II is the ballad with elements from my concert music." The trumpeter for Tuesday's performance is Alvin Lowrey, who also served as a member of the Canadian Brass for several years.
Interestingly enough, each composer shared with me a similar list of composers that inspire them. Common names that popped up were – John Adams, John Corigliano, Stravinsky, Bernstein, and Ravel. Mr. Gilliland, along with the other two composers, classifies himself as a more "traditional" composer. About music and the compositional world today he wrote, "I don't feel Canadians are doing something unique. We tend to be a lot like the US where there are people doing more "avant-garde" things, while others (like myself) are much more traditional. What's good here is that there's room for every voice."
I found many similarities between these three composers, including their belief that everyone has, and should follow, their own particular voices. No composer should be dictated by the latest "trends" in the compositional world, or should feel in any way a particular desire to experiment in these particular trends. In this way, what is most important to the continued success of art is that the artist is being honest to his or her own voice. If we do not do this, what do we have? A series of imitators imitating the last person who followed his or her own honest voice. For their honest voices, and for many other reasons, I greatly respect the Edmonton Symphony Orchestra and the composers being featured on Tuesday night's performance.
The Edmonton Symphony Orchestra (www.edmontonsymphony.com) will make their Carnegie Hall debut at 7:30 PM (EDT) on Tuesday, May 7th, 2012. For tickets contact the Carnegie Hall box office. This concert is also being broadcast live from Carnegie Hall on New York classical music station – WQXR (www.wqxr.org)