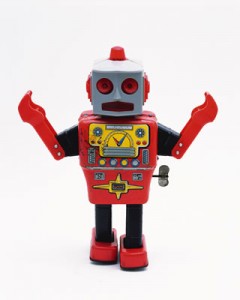 Le Train Bleu, conducted by Ransom Wilson, will present Toy Stories, a concert on Wednesday, February 6 – 7:00 PM at DROM, 85 Avenue A (between 5th and 6th) in New York, N.Y.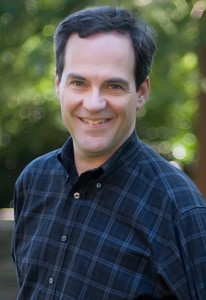 The evening will feature the World Premiere of Lawrence Dillon's Seven Stories for soprano and eight instruments. The piece was composed to an original text. The composer writes, "A stuffed animal falls from an apartment window. As it falls, it peers into each passing window, trying to create stories from what it sees." Read his recent blog post about it at https://www.sequenza21.com/dillon/?p=1962. The new work will be sung by soprano Mary Mackenzie. Visit Lawrence Dillon at http://www.lawrencedillon.com/.
Toy Stories explores mankind's endless variety of play and playthings. The concert will also include Thomas Ades' Living Toys, a journey through the fantasies of a child, for 14 instruments, accompanied by a new video by Adam Kendall, Matt Marks' Sex Objects, a set of three songs about unique characters and their intimate relationships with inanimate objects, with vocal performances by Mary Mackenzie, Matt Marks, and Jeff Gavett, and the World Premiere of Eric Nathan's Toying, a virtuoso exploration of the full range of possible sounds and techniques produced by the trumpet, played by Le Train Bleu's Hugo Moreno.
Visit Thomas Ades at http://thomasades.com/. Matt Marks is at http://mattmarksmusic.com/ and Eric Nathan at http://www.ericnathanmusic.com/Home.html.
Tickets for the February 6 event are $20, and are available at http://www.ticketfly.com/event/205653. For more information, call 212-777-1157 or visit http://www.dromnyc.com/.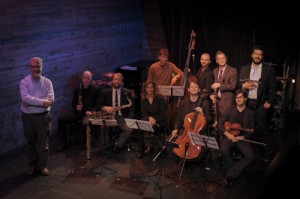 Le Train Bleu is a musical collective formed by conductor and flutist Ransom Wilson. The musicians are among the most exciting young players in New York, and are chosen for their brilliance as well as their expressive qualities. Recently named a resident ensemble of the Galapagos Art Space, the ensemble continues plans to present performances of new and interesting music. The New York Times said of their debut performance: "Under Mr. Wilson's baton, the Train Bleu ensemble was both incisive and joyous in execution." In the 2011-12 season, the ensemble presented a 4-concert series at the Galapagos Art Space, as well as collaborating with the Lar Lubovitch Dance Company in a 2-week season at the Baryshnikov Arts Center. They also participated in a 15-month creative residency at the Park Avenue Armory, along with soprano Lauren Flanigan. Visit them at http://letrainbleu.org/.