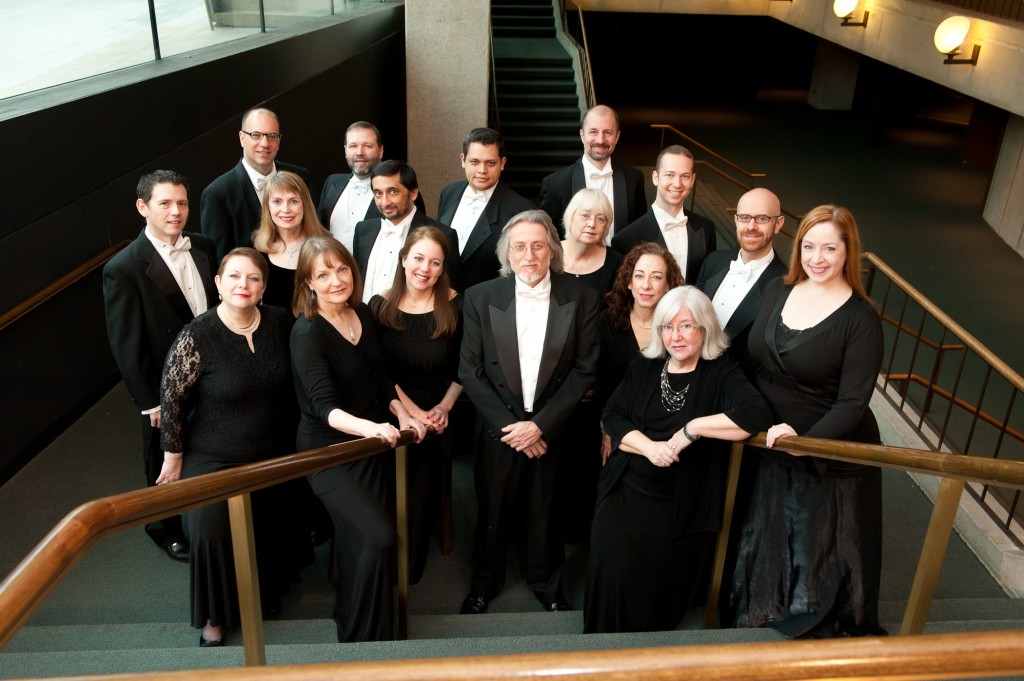 The New York Virtuoso Singers, Harold Rosenbaum, Conductor and Artistic Director, will present the third concert of their 25th Anniversary season on Sunday, March 3, 2013 at 3:00 PM at Kaufman Center's Merkin Concert Hall, 129 West 67th St. (btw Broadway and Amsterdam) in Manhattan. This event, co-sponsored by Merkin Concert Hall, marks NYVS's return to the venue where they presented their first concert in 1988.
To celebrate their 25th Anniversary, Harold Rosenbaum and the NYVS asked 25 of this country's most important composers to create new works. The March 3 concert will feature World Premieres of 13 of these commissioned works from Richard Wernick, Ellen Taaffe Zwilich, Aaron Jay Kernis, David Lang, Mark Adamo, Richard Danielpour, Augusta Read Thomas, Thea Musgrave, Joseph Schwantner, William Bolcom, Roger Davidson, David Felder and Joan Tower.
Read about the music and composers at http://nyvirtuosos.wordpress.com/.
Special guest will be Brent Funderburk, piano. A pre-concert discussion with several of the composers will begin at 2:15 PM. More about this concert at http://kaufman-center.org/mch/event/the-new-york-virtuoso-singers.
Tickets for the March 3 concert are $25/$15 students. For tickets or more information, call Merkin Concert Hall at Kaufman Center at 212-501-3330 or visit http://kaufman-center.org/mch/.
The other 12 works commissioned works, by Jennifer Higdon, George Tsontakis, John Corigliano, David Del Tredici, Shulamit Ran, John Harbison, Steven Stucky, Stephen Hartke, Fred Lerdahl, Chen Yi, Bruce Adolphe and Yehudi Wyner were premiered on October 21, 2012 at Kaufman Center's Merkin Concert Hall. All 25 of the commissioned works will be recorded for Soundbrush Records.
More about NYVS at http://www.nyvirtuoso.org/aboutus.htm. Join their Facebook page at http://www.facebook.com/pages/The-New-York-Virtuoso-Singers/130509011774.
This program is made possible with public funds from the New York State Council on the Arts, with the support of Governor Andrew Cuomo and the New York State Legislature.
See video of NYVS from their October 21, 2012 performance at Kaufman Center's Merkin Concert Hall below:
Chen Yi Let's Reach A New Height
Stephen Hartke Audistis Quia Dictum Est