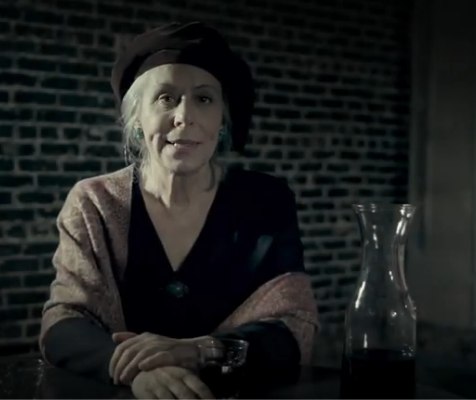 The Pasadena Conservatory of Music has recently produced The Vexations, a new YouTube video that is an overview of the life of Erik Satie as based on the novel by Caitlin Horrocks. Part of the Conservatory's Musical Interludes series, this video features narration by actress Jane Kaczmarek in the role of Satie's sister Louise, along with Nic Gerpe and Kathryn Eames performing on the piano. Filmed in the warm acoustic of Monk Space with a credible staging of Belle Époque Paris, The Vexations is an appealing and accessible way to a greater understanding of the life of Satie and his music.

Although a product of the late 19th century, Satie is rightly esteemed by those who follow new music in the 21st century. His place in the Paris avant-garde along with Debussy, Georges Auric, Louis Durey, Arthur Honegger, Germaine Tailleferre, Francis Poulenc and Darius Milhaud put Satie in strong musical company and his influence prefigured the development of minimalism and ambient music decades later. His contacts extended into literary circles as well as visual artists such as Picasso, Georges Braque, Marcel Duchamp, Man Ray and others. Financial success always seemed to elude Satie and he lived the iconic life of a poor artist, huddling in a rundown Paris flat. His centrality to the cultural currents in Paris at the turn of the 20th century and his colorful life make the story of Satie an excellent choice by the Pasadena Conservatory for a dramatic re-telling.

The Vexations opens in Satie's darkened apartment after his death in 1925. Jane Kaczmarek as his sister Louise, quietly describes the clutter of the place: the composer's collection of walking sticks, a stack of 86 handkerchiefs, six identical gray velvet suits, the battered piano and mountains of old newspapers. Ms. Kaczmarek sets the scene perfectly. The bare brick walls of Monk Space along and the dim lighting establishing at once the sense of eccentricity combined with poverty that marked Satie's life. Louise describes how a copy of the score for Vexations is discovered inside a ruined grand piano that Satie had used as a sort of catch-all filing cabinet. The video cuts directly to what might be a cabaret after hours. A few minutes of Vexations is played by Nic Gerpe at the piano, marked by his customary sure touch. Louise then describes some of Satie's early musical acquaintances and this is followed by Gnossiènne No. 1 (1893), and Debussy's Estampes, "Pagodes", both performed with great elegance by Kathryn Eames. This sets the pattern for the video: a narrative description of Satie's life combined with appropriate musical interludes.

More history and music follow. Satie's career as a long-time cabaret pianist is described by Louise and exemplified by Ragtime Parade, played by Kathryn Eames. His brief affair with artist's model Suzanne Valadon is mentioned – Satie's only love interest during a lifetime of confirmed bachelorhood. Nic Gerpe next plays Embryons desséchés, a trio of pieces about sea life, and dedicated to Ms. Valadon. An explanation of Satie's idiosyncratic performance notes written on his scores is given by Louise, followed by the three movements of Sonatine bureaucratique, performed by Nic Gerpe at the piano. The sound quality in this video is excellent throughout, and the piano playing captures every nuance of the music.

An important historical perspective is given by Louise with a discussion of 'Les Six', a group of young composers who were attracted to Satie's music later in his life. For Les Six, Satie's music represented a return to practical simplicity and was a welcome counter to the heavy romanticism of the late 19th century. A generous series of musical examples from Les Six follows: Prélude by Georges Auric, Romance sans paroles by Louis Durey, Sarabande by Arthur Honegger, Mazurka by Darius Milhaud, Valse by Francis Poulenc and Pastorale by Germaine Tailleferre. All are expertly performed by Nic Gerpe and nicely illustrate how clearly Satie's influence was felt.

The video concludes with Satie's best known work Gymnopedie No. 1. Although written early in his career in 1888, Gymnopedie is the piece most associated with Erik Satie, and it perfectly captures the tranquil sensibility of late 19th century Europe before the horrors of the wars that were to come. The popularity of the piece has only increased with time, and fortunately did not spoil Satie's independent outlook. Kathryn Eames plays Gymnopedie No. 1 with exactly the right languid restraint and careful articulation.

There is nothing more to add to the evaluation of Satie's music – it belongs to the ages. The Vexations video is a carefully crafted vehicle that adds to the understanding of Satie's life and increases the appreciation of his work. The combination of staging, narrative and music is perfectly proportioned to engage the listener so that the arc of Satie's musical career is fully visible. With this excellent video, the Pasadena Conservatory has simultaneously enhanced its musical appreciation pedagogy and made Satie more accessible for the rest of us.

The Vexations may be freely viewed on YouTube.