LOUD Weekend, TIME:SPANS, Tanglewood and Bard are all back on stage this summer with in-person audiences
Fans starved for live music over the past year and half can rejoice and indulge – many summer festivals are back in the game. In this roundup, we're mainly covering indoor concerts. As charming as it is to experience a performance under the stars, helicopters overhead, unpredictable weather, distracted audiences and competing bands nearby detract from the artistic experience.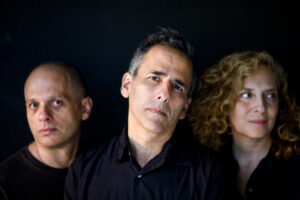 When it comes to contemporary music programming, LOUD Weekend put on by Bang on a Can at MASS MoCA is the densest. There are more than two dozen sets over two long days (July 30 and 31), performed by a range of the BOAC marathon's "usual suspects", along with some very special guests. This "eclectic super-mix of minimal, experimental and electronic music" (according to their press materials) may be some consolation to those who eagerly anticipated the organization's inaugural Long Play Festival in New York City in spring 2020. That one was postponed indefinitely along with everything else in the world last year.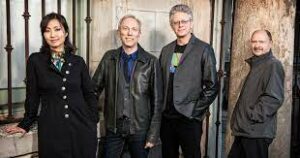 BOAC co-founder and co-artistic director Michael Gordon said in a written interview, that the Bang on a Can team decided that regardless of the Covid restrictions MASS MoCA instituted, and however limited the audience needed to be, they were going to go ahead with the festival. "We just had to start playing live again, and having a festival meant that musicians were working. It has been so important to Bang on a Can over the pandemic year, as we presented 10 live-stream marathons and commissioned 70 new pieces of music, to keep the spirits of the creative music community alive and kicking," he said. "One of the pluses was that the Kronos Quartet, which is usually unavailable due to European touring, was able to join us this summer.
"Everyone is psyched to be playing live," Gordon continued. "After a year everyone – audience, composers and performers – is a little rusty. Now suddenly people are amazed to be in the same room with a cello or a bassoon."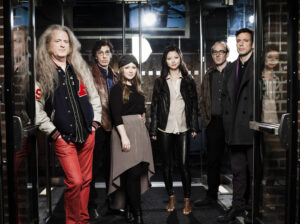 The illustrious folks at BOAC are bringing thirsty audiences a true glut of performances: two programs by the Kronos Quartet, three by the Bang on a Can All-Stars, the pianist Lisa Moore playing a world premiere by Fred Rzewski, who passed away in June 2021, a tribute to the dearly departed Louis Andriessen, and a set of world premieres by young composers who participated in this year's Bang on a Can Summer Festival (a professional development program at MASS MoCA that has been going on for nearly two decades).  Giving more detail would become a laundry list; there's plenty more to be excited about and all the details are online. It's almost too much, like an enormous buffet after months of starvation, but it won't take long to get used to this new new normal.
At a somewhat more measured pace, TIME:SPANS in New York City also pulled out all of the stops with a drool-worthy lineup replete with world premieres and works written for and realized by an unusual new instrument. The roster at the 2021 TIME:SPANS festival, which is produced and presented by the Earle Brown Music Foundation Charitable Trust since 2015, is anchored by Talea Ensemble and JACK Quartet.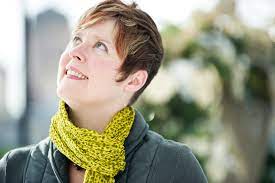 The two programs featuring JACK – one in which the quartet is joined by the eminent soprano Tony Arnold and the other consisting entirely of world premieres of works written in 2021 – are hard to resist. Throw in two concerts performed by Talea Ensemble, another with Alarm Will Sound, and an Anthony Cheung composer portrait concert featuring the Spektral Quartet joined by the flamboyant flutist Claire Chase and the dazzling violinist Miranda Cuckson, and, well, you get the picture. There's lots to be excited about in these 11 concerts over a timespan of 13 days.
As a prelude to the live concerts, presentations of works composed for the EMPAC Wave Field Synthesis Array, a 3D sound system with 240 small loudspeakers, kick off the festival August 12-16. New works by Miya Masaoka, Bora Yoon, Nina C. Young, and Pamela Z for the system will presumably provide an experience exponentially more immersive than Surround Sound.
Artistic director Thomas Fichter explained in a written interview that they are continuing to deal with Covid-related uncertainties, such as foreign travel restrictions. Also, he said, "We very carefully created a safety protocol for audiences, performers and staff. Audience capacity in the hall [at DiMenna Center] is reduced to about 50% from what we had in other years because of spaced seating."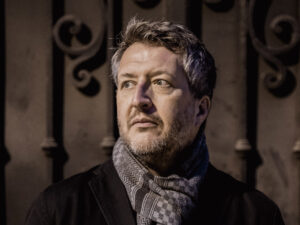 Tanglewood's Festival of Contemporary Music, usually a weeklong affair, has been hewn to three programs on July 25 and 26. Thomas Adès directs the Festival, and Kaija Saariaho, Judith Weir, Per Nørgård, Sean Shepherd, and Andrew Norman are among the composers whose music is performed by the spectacularly talented fellows of the Tanglewood Music Center.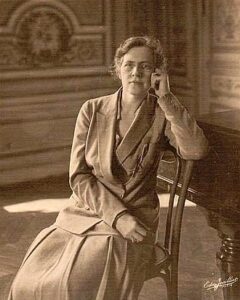 And in mid-August, the annual Bard Music Festival chimes in with its typically out-of-the-box thematic programming, this year taking a 360 look at "Nadia Boulanger and Her World". Programs juxtapose Boulanger's music with that of her mentors, contemporaries, students and historical influences. Composers represented range from Monteverdi to Gershwin to Thea Musgrave – a dozen chamber and orchestral concerts jammed into two weekends, August 6-8 and August 12-15. For audiences who can't be there in person, some of the programs will also be livestreamed on the Fisher Center's virtual stage at Upstreaming.
These ambitious summer festivals are hopeful harbingers of the fall season.
Shifting quarantine rules, the rise of the delta variant, travel restrictions and venue protocols have made it difficult for presenters to plan much in advance. Hopefully, concert-goes will forgive late announcement and last-minute changes, and give all a wide berth of understanding, compassion, patience, and ticket revenue.