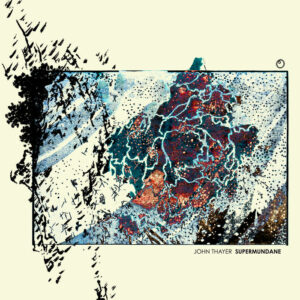 Supermundane 
John Thayer
Self-released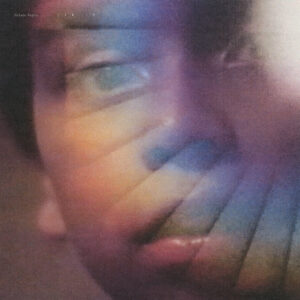 Far In
Helado Negro
4AD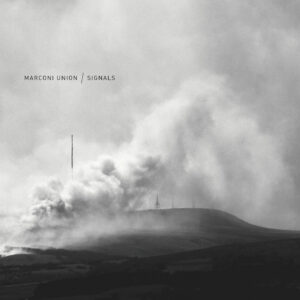 Weightless (10 hour version)
Signals
Marconi Union
Just Music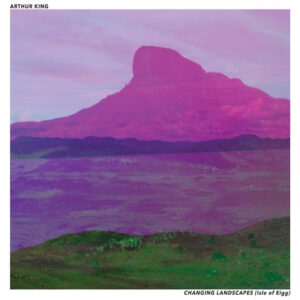 Changing Landscapes (Isle of Eigg)
Arthur King
AKP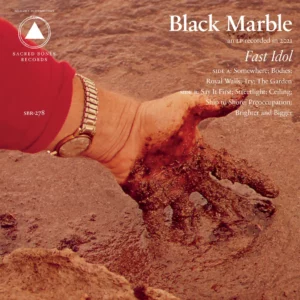 Fast Idol
Black Marble
Sacred Bones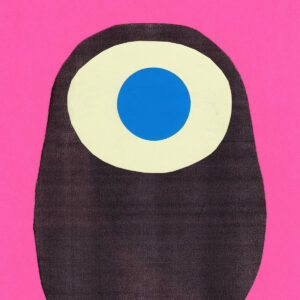 Ookii Gekkou
Vanishing Twin
Fire Records
John Thayer is a musician who wears many hats: composer, audio engineer, sound artist, and percussionist. He has played with a host of new music performers, including Zeena Parkins, Daniel Carter, Fred Lonberg-Holm, Kato Hideki, Ezra Feinberg, Arp, Robbie Lee,  Jeff Tobias, and Jim Pugliese. It is his work with Arp that is likely best known, and Thayer's solo release Supermundane is an extension of that project, incorporating mallet percussion, field recordings, and synthesis into a varied yet cohesive whole. "Strata" is a succinct curtain-raiser that introduces both ambient and fourth world elements. It leads attacca into "Akaku," which features polyrhythmic percussion, synth bass put in a lead role, and treated drums. The title track is a catchy yet intricately constructed piece, with a syncopated riff that overlaps bass instruments and a busy adornment of marimba alongside industrial field recordings. The longer tracks, "Kimyoin" and "Veil," use similar elements but add slowly morphing synths to build accreting formal designs. 
Percussion plays an enhanced role in Helado Negro's Far In, his first LP since moving from Brooklyn to North Carolina. Just as Roberto Carlos Lang wanted to provide himself more space in his day-to-day life than the hustle bustle of New York would allow, Far In seems more spacious in its arrangements and expressive character. The undergirding of electronica with drum 'n bass textures and layered vocals makes for a winning blend of materials. "Hometown Dream" features melodic bass-lines, a funk-inspired chord progression on electric piano, and fluid vocals. Upon hearing "Gemini and Leo," the listener will likely be toe-tapping and humming along for the rest of the day. Benamin supplies ardent chorus vocals on "Telescope;" Kacy Hill and Buscabulla also make guest appearances on the ballads "Wake Up Tomorrow" and "Agosto." 
This year, Taylor Swift releasing a ten-minute version of the song "All too Well" was considered remarkable, but what about a ten-hour long track? Marconi Union consulted with sound therapists to create a nightlong version of their piece "Weightless." Designed to help with relaxation, sleep, and even to lower your blood pressure, "Weightless" is ambient electronica's version of a cozy blanket. The band's 2021 album, Signals, has a different approach, once again foregrounding percussion in a musical celebration of powerful progenitors such as Jaki Liebezeit, Clive Deamer, and Tony Allen. Propulsive yet still retaining the Marconi Union's melodic forward sound, it is a case of a fine band prioritizing musical growth.
Grandaddy's Jason Lyttle collaborated with LA collective Arthur King on their latest Changing Landscapes project, for which the band visited Scotland's Isle of Eigg this year. The results of their field recordings and improvised synth responses created a compelling half hour of music that combines concrete sensibilities with minimal ostinatos. Particularly compelling is the use of spoken word in counterpoint on "An Sgurr" and water as a layered backdrop on "Laig Beach." Isle of Eigg was featured as part of KCRW's "A Day of Serenity" and, during the spring, a documentary about the project was screened at Grand Park's Our LA Voices 2021 alongside a gallery installation that ran in Los Angeles. This type of immersive, interdisciplinary approach befits Arthur King's imaginative, process based, and location driven work.
Black Marble is the stage name for Chris Stewart, an artist smitten with eighties synth pop. Fast Idol, his 2021 Sacred Bones recording, doesn't merely replicate the sound world of FM synths and drum machines. Instead, Black Marble stretches out several of his songs past the eighties' single terrain of three minutes, at times into five and six minute long pieces that feature winsome interludes and off-kilter structures. Check out the lead off track "Somewhere" for a case in point. Hooks abound amid the solos, with "Bodies" and "Try" supplying particularly memorable melodies. Stewart's previous album was a Best of 2020 release, and Fast Idol is even better. 
Ookii Gekkou (meaning 'big moonlight' in Japanese), is Vanishing Twin's "lockdown album," that the band thought of as a "dream catcher for the madness." Instead of shouting into the darkness, Vanishing Twin decided dystopian dance was in order. Field recordings, bells, and tasty riffs from guitars and synths populate Ookii Gekkou's ornate arrangements. Influences abound: disco, Afro-futurist jazz, twee pop, space sounds, and synth pop. Highly recommended. 
-Christian Carey