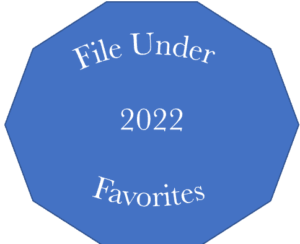 A House of Call. My Imaginary Notebook.
Heiner Goebbels
Ensemble Modern, Vimbayi Kaziboni, conductor
ECM Records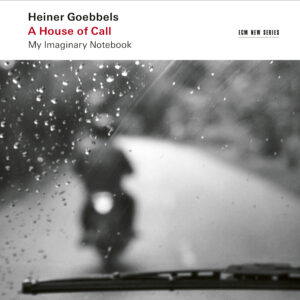 Heiner Goebbels' A House of Call is an evening length collaboration with Ensemble Modern, an group with which he has collaborated on a number of projects over a thirty-five year period; this is their fourth CD for ECM. Subtitled "My Imaginary Notebook," a reference to John Cage's roaratorio via Finnegans Wake by James Joyce, the piece brings together several stylistically distinct sections, notably troping pieces associated with the ensemble. Sound recordings that Goebbels has collected over the years, many of folk music-making, are a significant part of the House of Call's source material. They range from Kazakh, Iranian, Georgian, and Armenian folk songs to poetry and texts by Heiner Müller, Samuel Beckett, and Jalaluddin Rumi. 
These recordings are accompanied by vivid orchestrations, amplifying their intensity without diminishing their distinct flavor. Perhaps in part because of the collaborative nature he adopts with the ensemble, Goebbels is the master of this type of amalgam.  The piece is cast in four large sections: Steiner, Scherer, Papier; Grain de la Voix; Wax and Violence; When Words Gone. Each contains three to four movements that survey a kaleidoscopic array of material. The first movement "Introit: A Response to Répons" combines tropes on Pierre Boulez's totemic piece with recordings of Cassiber, Goebbels's rock band from the 1980s. Répons is central to the repertoire and aesthetic of Ensemble Modern, and they incorporate the additions and variations fluidly. In Immer den Gleichen Stein, Müller's deadpan recitations are juxtaposed with boisterous instrumental attacks. The section's third movement, "Under Construction," subtitled "Berlin 2017," is the 21st century version of Copland's cityscapes, with the ensemble creating a riot of urban noises; clearly in the midst of a traffic jam. In the coda, we get a small taste of respite.
Grain de la Voix (a reference to Roland Barthes) has four sections featuring vocal recordings. It begins with a 1916 recording in Mannheim of Giorgi Nareklishvilli, a prisoner of war, singing a keening melody often accompanied by dulcimer and accordion but periodically interrupted by abrupt and explosive outbursts. Next is a 1925 recording of Amrey Kashaubayez, a Kazahk singer. After an extended introduction, the singer enters with haunting, high-lying melismas, to which for a moment the ensemble cedes terrain. An imitative instrumental interlude builds to a fortissimo climax, upon which the voice returns, forward in the mix and ardently intoning. Led by brass swells, the coda descends into a maelstrom, capped off by a final vocal phrase that sounds choked with laughter. "1346" is a performance of Rumi by Iranian musician Hamidreza Nourbakhsh. His incantatory chanting, rife with runs, is shadowed and imitated in an imaginative piece of scoring. The final movement, Krunk, is less tempestuous, featuring harp and dulcimer gently accompanying a recording from 1914 of the great Armenian musician Komitas alongside one from 1917 of Zabelle Panosian. This synthetic duet is most fetching.
Part three, Wax and Violence, brings together a mashup of vocalists, including German recordings from the turn of the twentieth century in ""Toccata – Vowels/Woven," and Namibian vocalists in "Achtung Aufnahme"  and "Nun Danket Allen Gott." To to transform the composition, Goebbels begins to treat the source materials with greater liberty, recalling the techniques of musique concréte. The final movement of the section, Tí gu go Inîga Mî, explores a grainy recording from Farm Lichtenstein bei Windhoek in 1931 of the singer Haneb alongside percussion and a tangy chord progression. The Ensemble retorts with a howling mix of free jazz and cabaret. 
Named after a Samuel Beckett poem later recited, the final section, When Words Gone begins with Bakaki – Diálogo, recorded in 1931 in Quebrada Isue by Victor and Luciano Martinez. It contains murmured hocketing between two voices accompanied by an ambling ostinato. "Schläft ein Lied in allen Dingen" features texts by Joseph von Eichendorff recited by Margaret Goebbels, accompanied by particularly spooky music. "Kalimerisma," recorded in 1930 in Kalymnos, Eskaterina Mangouli performs a passionate and oftentimes chromatic song that is given restrained accompaniment, light percussion and pizzicato cello. The piece's conclusion, "What When Words Gone," gives the entire ensemble, apart from the brass, the vocal role, with slowly repeating pitches in each phrase in an intricate pattern. Much of it recalls Feldman, a frequent Beckett collaborator. It finally settles into a two–chord repetition that ends hanging on an extended harmony. 
Goebbels outdoes himself here, with perhaps the most far flung references and imaginative scoring he has found to date. Collaborating with Ensemble Modern for over thirty-five years has yielded fresh sounds and scoring approaches, not an easily comfortable working relationship. A House of Call is one of our Favorites of 2022.
-Christian Carey